Q&A: Business analytics grad ready to launch into high-tech career
Class of 2023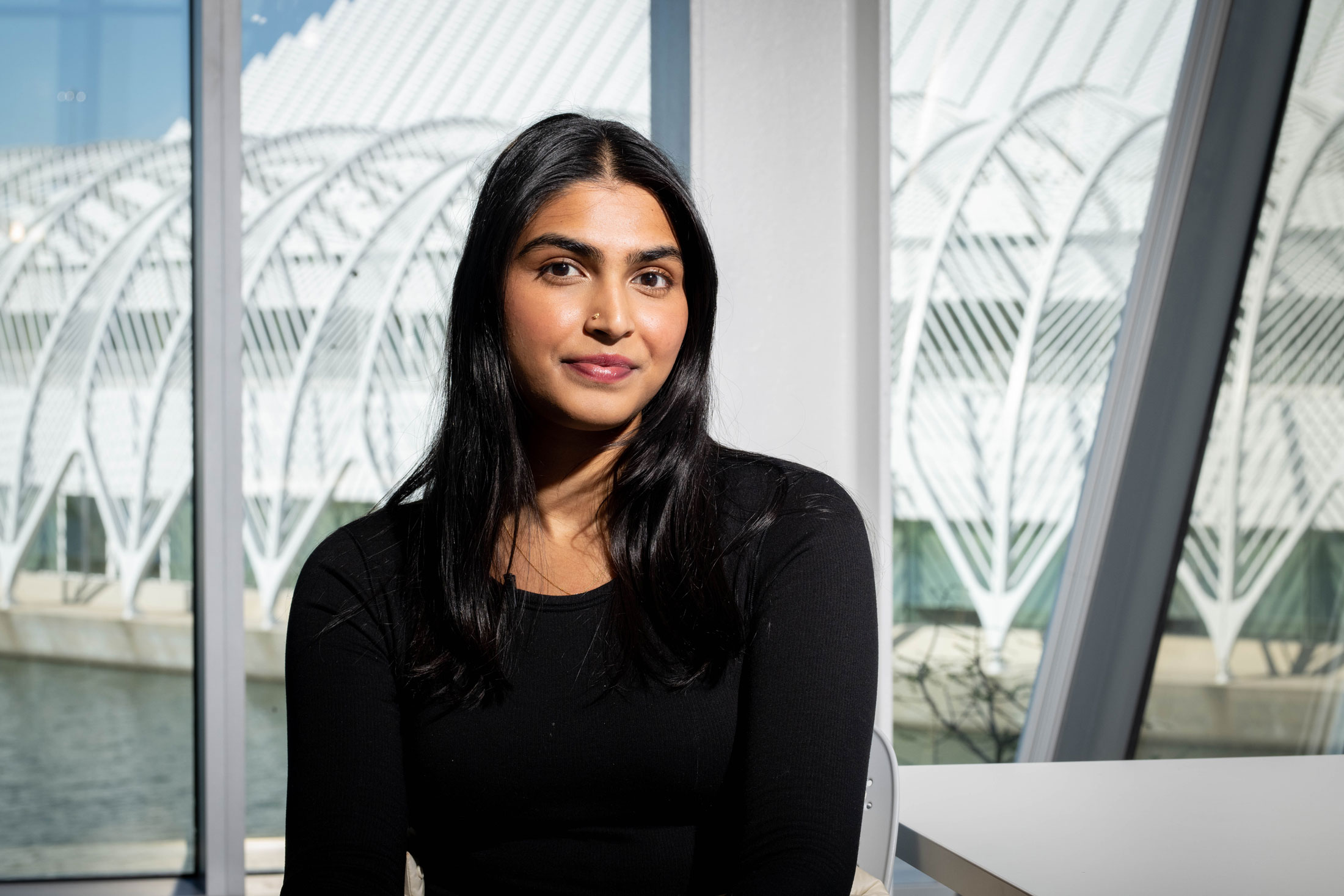 Adriana Pinto '23 will receive her bachelor's degree in business analytics with a concentration in intelligent mobility on Sunday, May 7. The student from Irvine, California, worked as an admissions ambassador during her time at Florida Poly. She is excited to put her education to work after graduation as a technology consultant for global consulting firm Protiviti in New York City.
Why did you choose your major?
I chose business analytics because the course range was a little more broad than other majors I was considering, so when I graduated I would still have different areas I could choose to go into.
How well do you feel Florida Poly has prepared you for life after graduation?
One of the most important things Florida Poly does is requiring every student to have an internship. I think there's nothing better to have than an internship. The curriculum has done a good job of giving me a great idea of what I might be working on in the future, but there's nothing that will prepare you as much as getting out there and having the experience.
Where did you complete your internship and what did you gain from the experience?
Last summer, I did a tech consulting internship in Seattle for a company called Protiviti. It was a fun position and what I'm going to get into after graduation – I'm going to work with them in Manhattan and it's very exciting. One of the best things about the internship is I wanted to get into consulting, so it was a great opening to that, and we had a lot of training about the process to get into consulting and how to interact with the companies you'll be working with on your team.
What did you enjoy most about your time at Florida Poly?
I think I've made really great friends here. It's a small school, so the people you get to know and the people you're friends with become very close. I've had great memories here and made some really great friends.
What does earning your degree mean to you?
It means a lot. It marks the end of school, for a little bit at least. It means all the work I've put in since I was a kid is coming to a stopping point where I can start to get out there and work. It's a nerve-wracking but good feeling.
What advice would you give an incoming freshman?
Get out there and do as much as you can. The time in college will go by really fast. Don't sit and be there like, "I hate school and I wish it was over." It will end so soon and you're going to wish you had done as much as possible, so just let yourself have experiences.
Editor's note: This story is part of a series of Q&As with several Florida Poly Class of 2023 graduates.
Contact:
Lydia Guzmán
Director of Communications
863-874-8557