Q&A: Computer science grad to fulfill beloved promise at graduation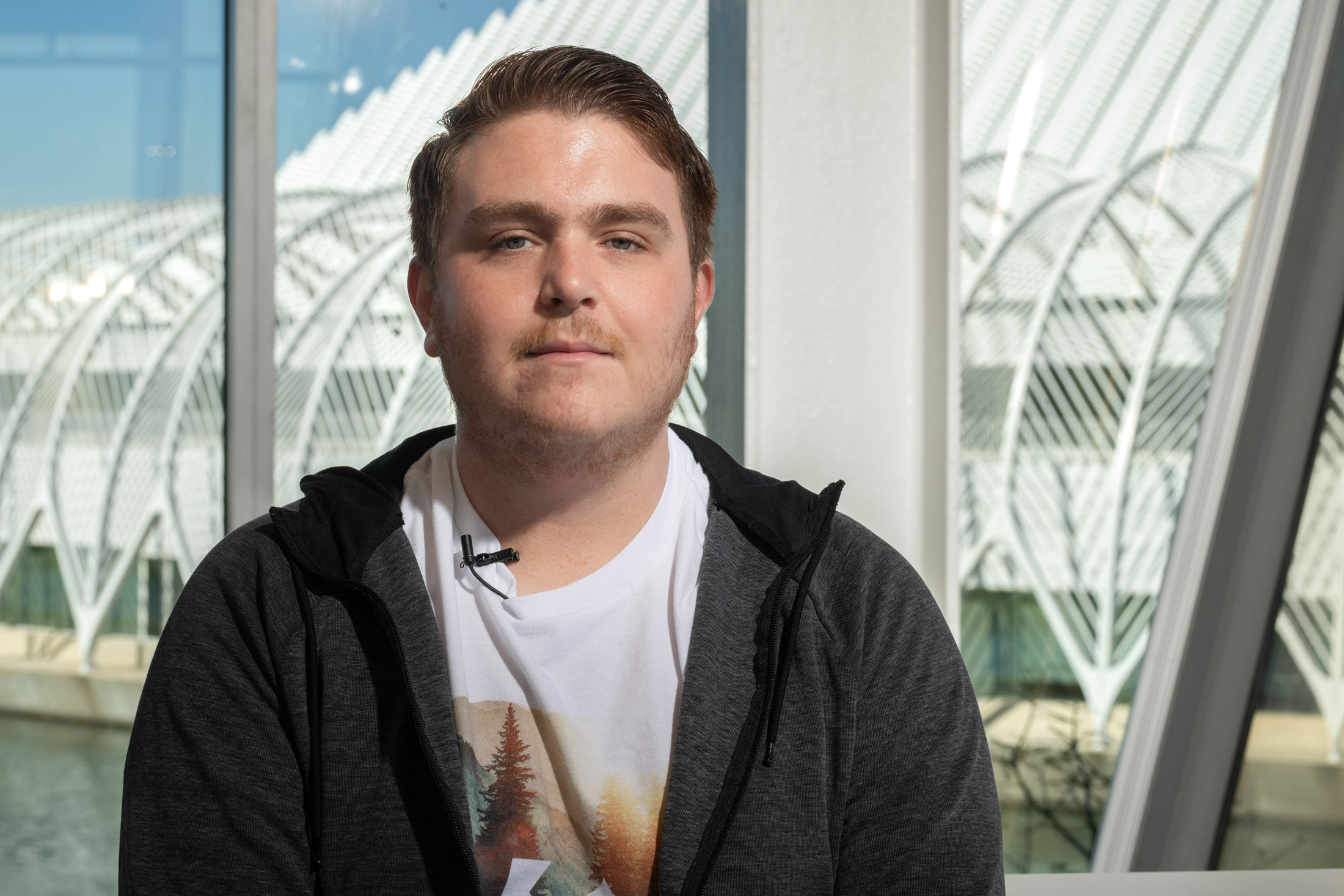 Mykell Spencer '23 was a collector of friends and experiences during his four years at Florida Polytechnic University. He will receive his bachelor's degree in computer science with a concentration in game development and simulation on May 7. During his time at Florida Poly, he was involved in many campus activities, including serving as chief justice of the Student Government Association, Presidential Ambassador, orientation leader, and vice president and president of the Mu Omega Chapter of the Institute of Electrical and Electronics Engineers Eta Kappa Nu (IEEE-HKN) academic honor society.
Why did you choose your major?
That goes all the way back to 2007. That's when I got my first console, an X-Box, and that winter is when I got internet for the first time, as well as Halo 2, which is one of my favorite games of all time. I really loved video games immediately and I wanted to make them. And I haven't stopped since.
What does earning your degree mean to you?
It means everything. This month is going to be very difficult. Once I walk that stage, I might burst into tears. In 2014 my brother passed away. On his deathbed I promised him I'd get to this point. I said the same thing to my mom in early August just before she passed away. She was looking at me and was extremely sick. I made that promise and nothing is going to stop me from doing it. For my graduation class ring, I had etched on the bottom "promise fulfilled" for both of them. It's going to be a celebratory day and a day of remembrance when that happens.
What did you enjoy most about your time at Florida Poly?
My community. Over the last four years, I have become friends with many people at the University. I know everyone and everyone knows me. Because I'm at a small STEM university rather than a huge one, we all share the common idea of STEM and have that common familiarity. I just love my peers.
What are your plans after graduation?
I'm going to come back to Florida Poly for my master's degree. I'm starting to work on a thesis idea and I'm getting tips and tricks from one of my roommates. I'm learning more about computer science and want to do a thesis on virtual reality.
What are your long-term career goals?
I want to work at a AAA studio like Ubisoft, Naughty Dog, or Santa Monica studios. My dream is to become a creative director for a studio. It's unbelievably hard to do. I have this creative sense about me from playing so many games in my life. I know how to market them. Right now, I'm creating a first-person shooter game to use as a statement piece to show the companies. Not only am I making it good, but I'm making it funny.
What advice would you give an incoming freshman?
Don't waste time. Don't mess around. Keep it PG. If I keep my A's, I'm going to graduate with a 3.74. If I didn't mess around in my freshman year I would be graduating with magna and not just a cum laude. Don't mess around and you will have success come your way.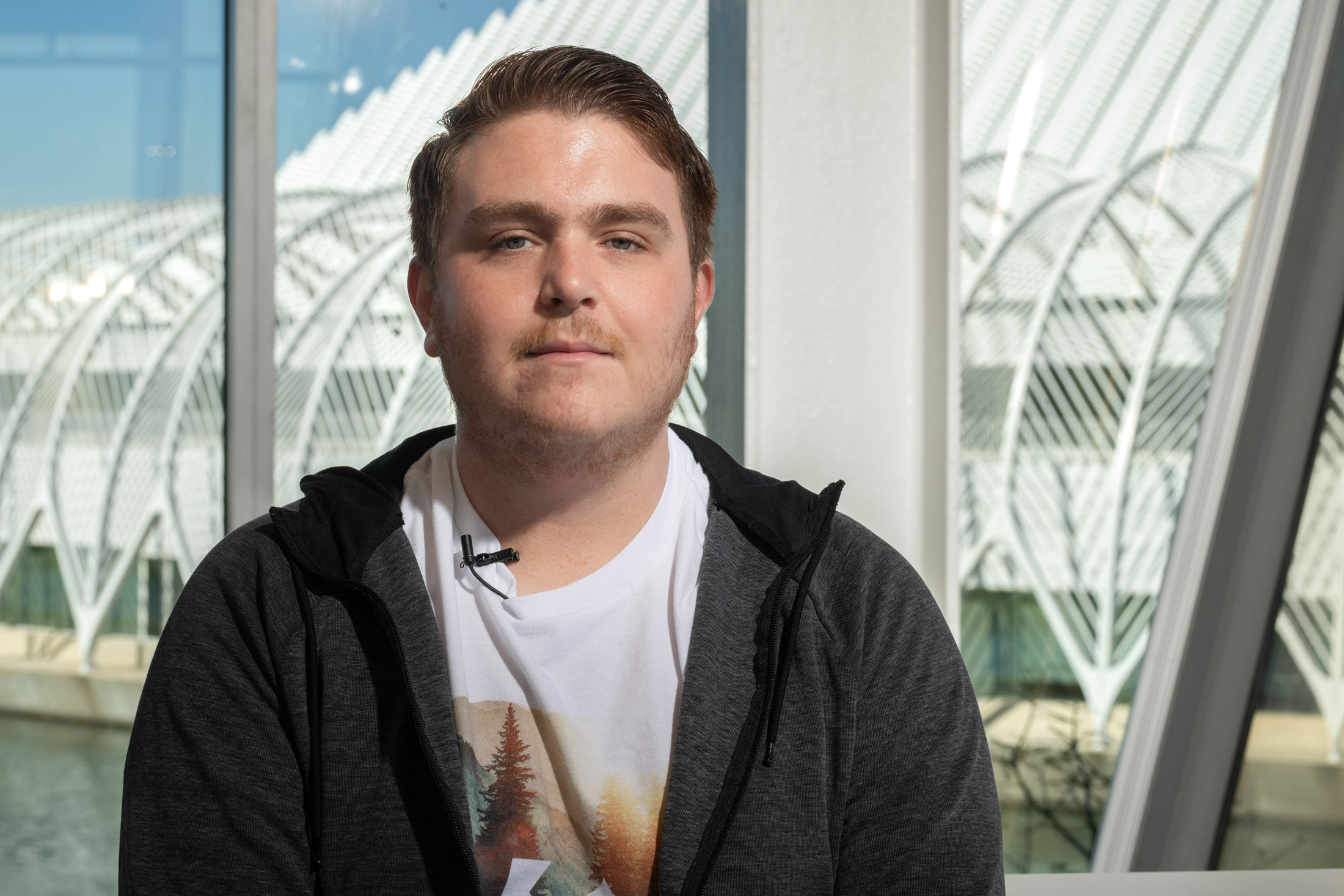 Editor's note: This story is part of a series of Q&As with several Florida Poly Class of 2023 graduates.
Contact:
Lydia Guzmán
Director of Communications
863-874-8557