Phoenix's aerospace career off to a flying start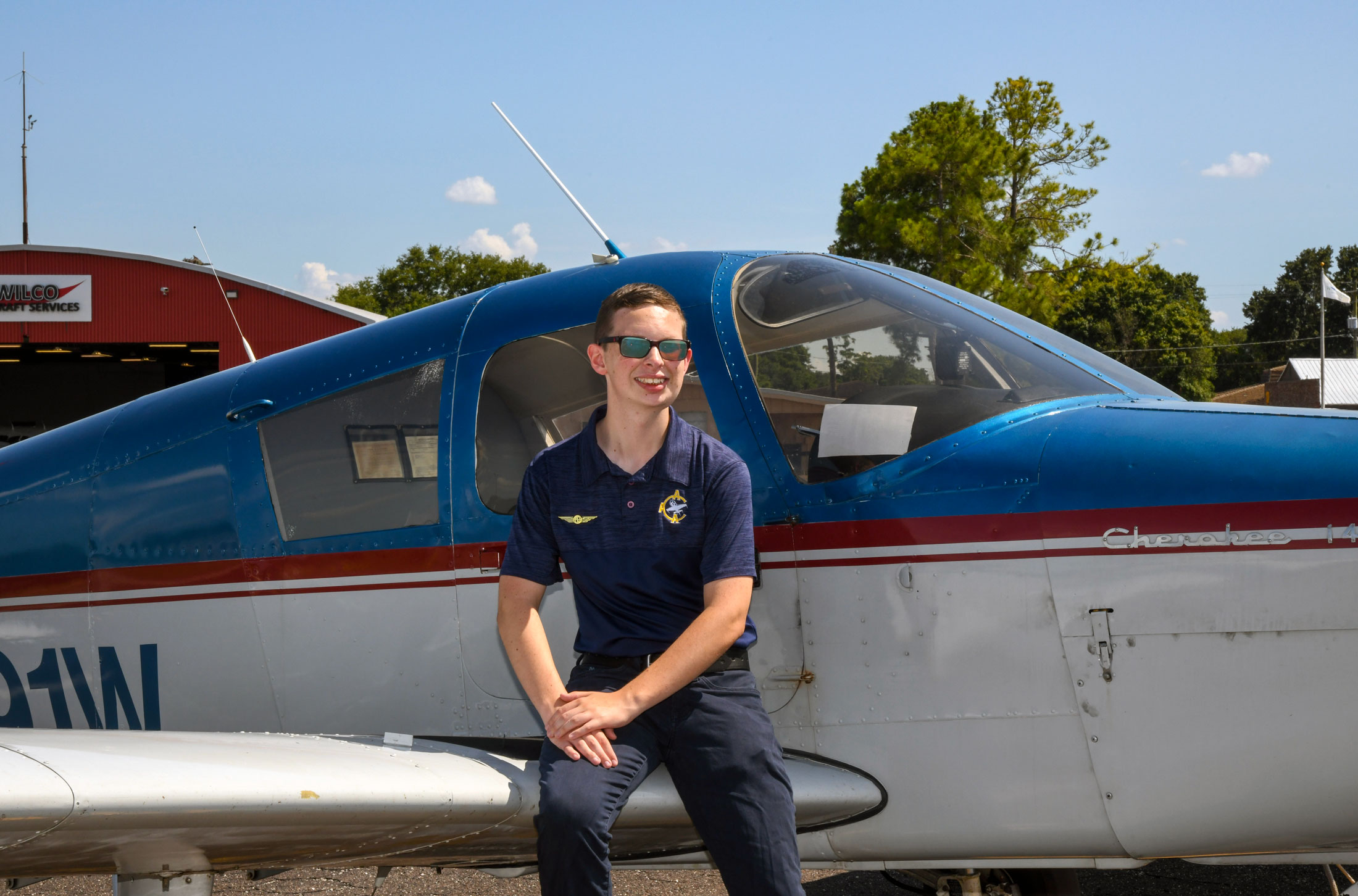 Florida Polytechnic University rising sophomore Jonathan Gauthier's burgeoning expertise as a private pilot dovetails with his growing knowledge of mechanical engineering and his desire to one day design aviation equipment and parts for both optimal performance and a stellar user experience.
Gauthier earned his pilot's license in 2022. He was inspired to take to the skies as a sophomore in high school after his high school started an aerospace program. The program at Winter Haven High School in Winter Haven, Florida, opened his eyes to the world of aviation, and he became hooked the first time he completed a discovery flight, getting a bird's eye view of the world below.
"I thought becoming a private pilot was something really interesting to do and it would put me in a very strong position in the aviation industry," he said. "I will have the experience and the knowledge to basically work through the aerospace program and take my skillset as a pilot and apply that to the engineering field."
Currently, Gauthier is an airport operations technician at the Winter Haven Regional Airport for the City of Winter Haven. He performs line service – or basic aircraft service – and general airport maintenance.
He also is treasurer of the Aspiring Aviators Aero Club's board of directors, the high school organization that introduces high school students, including Gauthier, to STEM principles and provides them with hands-on practical applications at the Winter Haven Airport.
"We actually assemble and build aircraft," Gauthier said. "It could be a crashed airplane or an aircraft that has been left abandoned for years in somebody's garage."
The group currently is rebuilding a Piper J-3 Cub, an airplane produced between 1938 and 1947.
The New Jersey native said he has been successful in the last year at finding a balance between his rigorous mechanical engineering studies, his ongoing flight experience, and his positions with the airport and the nonprofit agency.
"One of the big things I've taken away from this experience is very good time management skills and putting academics first and work, leisure, and hobbies second," he said.
His different interests also harmonize and contribute to his academic and personal success.
"Take physics – a lot of people don't like physics because it's very hard and theoretical, but the aviation world makes physics very grounded," Gauthier said. "These things we talk about in the classroom I can see practically at the airport and on the plane. I see the very theoretical side of things and then I get to see it in action; I get to really understand why something works."
On campus, Gauthier also is the Florida PolyCon vice president of operations and the policies and ethics committee chair for the Student Government Association Senate.
Gauthier said he also hopes to become a test pilot in the future, leveraging his experience in both engineering and aerospace. Another goal he has for his professional career is to work in a civilian capacity to assist the military with aircraft engineering and design, and possibly become an astronaut himself.
"Everything is becoming very automated, but there is still going to be a need for humans to be on board and working on it," Gauthier said. "At the end of the day, there's nothing better than having someone on board who knows what they're doing."
Contact:
Lydia Guzmán
Director of Communications
863-874-8557