Alum thrives in engineering career with global manufacturing services company Jabil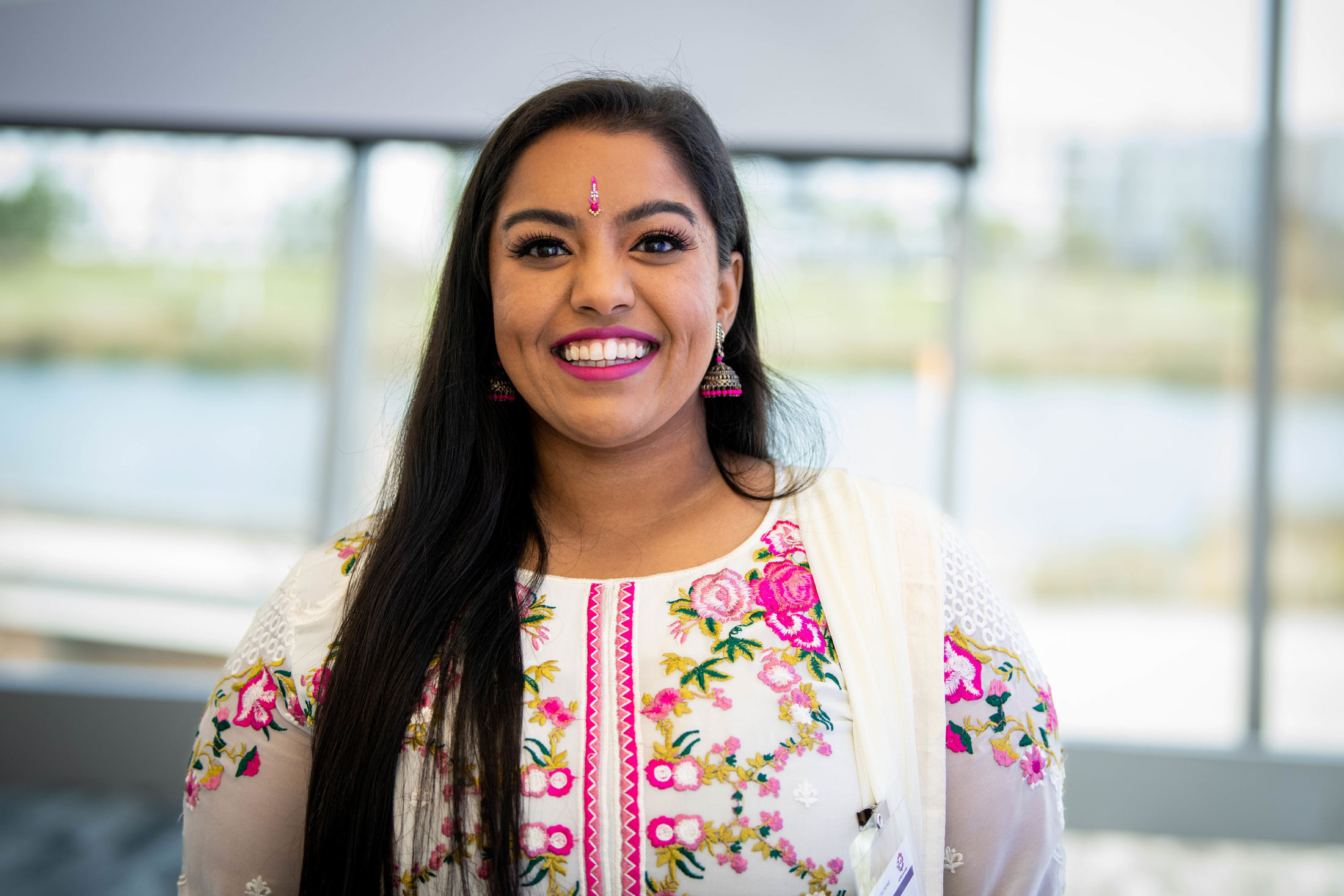 Sinead Fernandes '19, '21 is forging a successful path as a test development engineer at Jabil, a global manufacturing services company headquartered in St. Petersburg, Florida, and one of the largest companies in the Tampa Bay area.
"I work on the electrical and computer engineering side of things from the concept phase to delivering the test system to the customer," said the Florida Polytechnic University alumna, who earned her bachelor's degree in computer engineering in 2019 and master's degree in engineering in 2021. "A customer will come to our company and say they work in an industry and need a certain test done on some equipment – it could be anything, like a medical device."
Fernandes then works to find the instruments and supplies needed to meet the client's test requirements before developing the test system.
"I love it. It's the best job because every day is different," she said. "We have the best projects and it's a fun team to work with. It's really great."
Fernandes is originally from India and grew up in Kuwait. Her family later moved to Davenport in Polk County, Florida, where the determined middle schooler pressed forward on her goal of following in her grandfather's footsteps of becoming an engineer. She credits Florida Poly for allowing her to reach this goal with a foundation based on project-based education in small class settings.
"I'm so happy I was able to get my engineering education at Florida Poly," Fernandes said. "It gave me a lot of hands-on experience I wouldn't have gotten at other universities, and I was able to get one-on-one attention from my professors. They always felt accessible, and I never felt intimidated."
In early 2023, she earned the Women in STEM Emerging Leader Award from the Florida Polytechnic University Foundation.
"When you go to Florida Poly, you gain this education, this background, and your voice matters," Fernandes said, advising that current and future students embrace the need to advocate for themselves in college and beyond.
"In a job, you have to be confident and speak up. Remember that everything you've learned is why you're in your position," she said. "I feel like you should stand up and talk to your bosses and your counterparts and say, 'I've earned a place at the table.'"
Contact:
Lydia Guzmán
Director of Communications
863-874-8557