Florida Poly Foundation names Jack Harrell board chair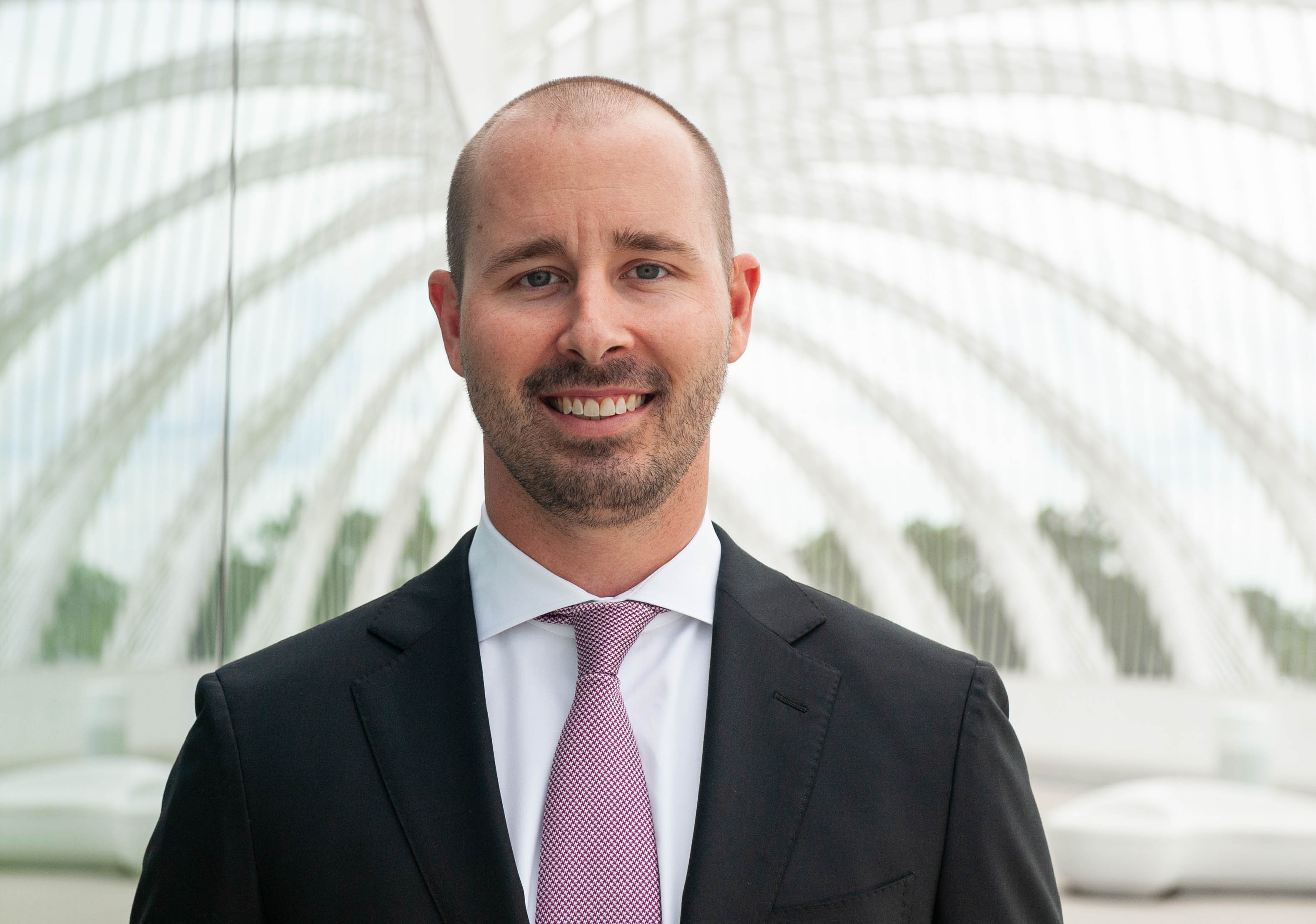 Longtime Lakeland businessman Jack Harrell III has been appointed chair of the Florida Polytechnic University Foundation Board of Directors. Harrell has been a member of the board since 2018.
"It's an honor to be named chair of the Florida Poly Foundation Board," he said. "There are tons of great things going on at the University. The Foundation's important responsibility of raising funds to continue Florida Poly's growth is on the front lines of making that happen."
Harrell most recently served as the board's vice chair. He is chief operating officer at Harrell's LLC, one of the nation's leading providers of branded fungicides, herbicides, and insecticides, as well as a producer of custom-blended fertilizers and other materials. He is a third-generation leader at the Lakeland-based company.
In his capacity as Foundation Board chair, Harrell said he'll lead the board to continue increasing support and awareness of Florida Poly, as well as fostering strategic industry relationships with the University, so it becomes one of the leading STEM institutions in the country.
"My priorities as board chair are to continue the work those before me have started and take it to the next level," Harrell said. "We have a lot of exciting things going on around campus and leading the foundation in supporting those initiatives is priority number one."
Among the Foundation's recent achievements are successful events such as Florida Poly's 2023 Giving Day and the annual Leaders in STEM recognition event.
"The University has already had so much success in our few short years that the sky is the limit," Harrell said. "When you are around the students, you see why that is. This University has so much potential for what it can do not only for these incredible students, but also Lakeland, Polk County, the I-4 Corridor, and the state of Florida.
In addition to his service on the Florida Poly Foundation Board, Harrell is a member of the Governance Board at Lakeland Regional Health, Givewell Community Foundation Board, Parker Street Ministries Advisory Board, and Harrell's LLC Board of Directors.
"I could not be more thrilled to see Jack take the helm of our Foundation Board," said Kathy Bowman, CEO of the Foundation and Florida Poly's vice president of advancement. "He is a dedicated and purposeful leader who I am certain will continue to make great things happen for both the Foundation Board, and, in turn, the University."
Contact:
Lydia Guzmán
Director of Communications
863-874-8557