Alum works on autonomous vehicle technology at NVIDIA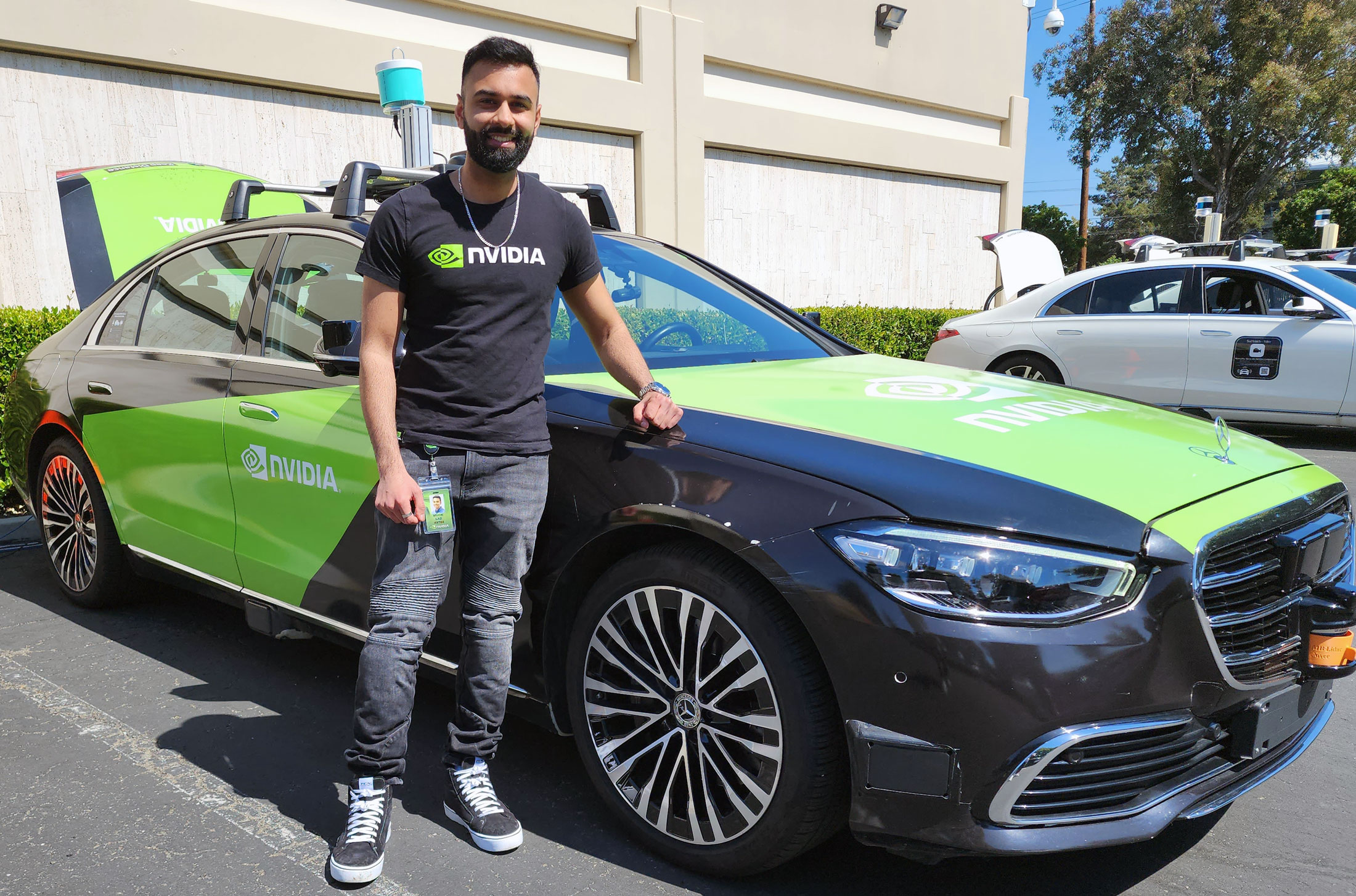 Mihir Lad '22 is living out his dream of working on autonomous vehicle (AV) technology as a part of the fleet engineering team at NVIDIA, a leader in AI and accelerated computing, based in Santa Clara, California.
In his role with the company, Lad is on the team working to develop the AV software used in highly automated and self-driving cars.
"Our goal is to develop safe and robust AI-based software that will transform the transportation industry," the Florida Polytechnic University alumnus said.
Lad and his colleagues' projects include developing tools to help developers during AV test drives. Lad also does project management and works as a tech lead for optimizing automated parking capabilities.
"It's a very dynamic position and my duties can change from day to day," said Lad, originally from Canada.
Lad graduated with a bachelor's degree in computer engineering in 2022 and joined NVIDIA that November. He said his courses and extracurricular participation at Florida Poly have directly contributed to his success.
While at the University, Lad was president of Purple Fire Robotics and chairman of its VEX U division, treasurer of the Data Science Club, treasurer of the Programming Club, and director of Phoenix Hacks.
"Florida Poly gives you the strong foundation you need to succeed, while providing room to invest your own personal time to really apply it in extracurriculars to further your technical and practical skills," he said. "The fast-paced environment at NVIDIA and the style of work we do is very similar to the work I did in Purple Fire Robotics. I couldn't be happier with my education and my career path."
Contact:
Lydia Guzmán
Director of Communications
863-874-8557