Florida Poly President Randy Avent to step down after decade of growing success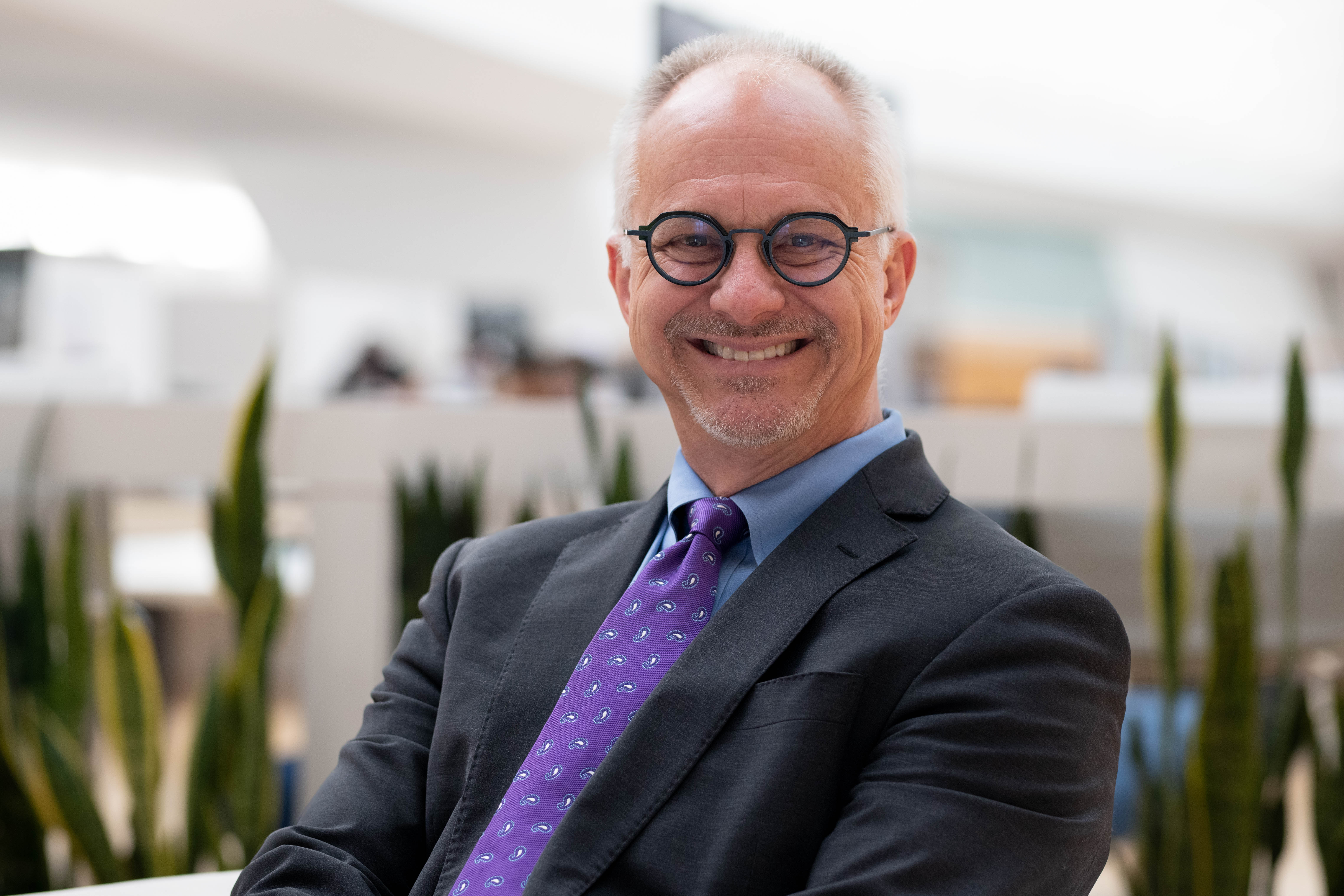 LAKELAND, Fla. – Dr. Randy K. Avent, president of Florida Polytechnic University, announced today that he is stepping down from the position at the end of the 2023-24 academic year, 10 years after he began leading the all-STEM institution to remarkable accomplishments.
Avent was named Florida Poly's inaugural president in 2014, the same year the University opened its doors to welcome students for the first time. From the very beginning, his work has been focused on shaping Florida Poly into a premier STEM institution that not only provides an excellent education, but also serves as an economic driver to the state of Florida.
"Leading the University from its infancy to the strong campus we have today has been the privilege of my lifetime," Avent said in a message to the Florida Poly community. "I never imagined that I would be able to help establish a brand-new STEM university and mold the way it would serve students, industry, and the entire state."
Under Avent's leadership, Florida Poly has achieved a long list of important milestones. He led the University toward its critical ABET accreditation in 2019 and regional accreditation from the Southern Association of Colleges and Schools Commission on Colleges in 2017. The campus infrastructure has also expanded substantially under his tenure. The state-of-the-art Applied Research Center was inaugurated just last fall, a third student residence hall is under construction to be ready next year, and a new engineering building is in the works to break ground this fall.
Additionally, Avent's vision of a vibrant research park anchored by the University is one step closer to becoming a reality after he secured a public-private partnership with Fortune 500 company IFF to build its Global Citrus Innovation Center on campus. Thefacility is set to open this fall and will be the first of potentially several on-campusresearch partnerships.
Florida Poly's reputation has soared alongside Avent's success as president, with the University gaining national recognition in prestigious rankings. The school was ranked the No. 1 public college in the region by U.S. News & World Report 2022-23 for the second year in a row, and one of the nation's top 30 public engineering programs without a Ph.D. WalletHub also ranked the University No. 21 in the country for career outcomes for students, ahead of both Harvard and Stanford.
"I'm excited to see what the future holds for Florida Poly. We are growing both physically and academically with big plans to become one of the nation's most respected providers of workforce-ready, high-demand STEM graduates," Avent said. "I am looking forward to staying involved with the University, and, following a brief sabbatical, rejoining the ranks of the faculty."
Florida Poly Board of Trustees Chair Cliff Otto praised Avent's work as president, andsaid he was the right leader to tackle the difficult task of establishing a public STEMuniversity from the ground up.
"It has been a great pleasure working closely with Dr. Avent since the very first days of the University. He was the perfect person to lead a brand-new institution like Florida Poly and take it to the solid ground it stands on today," Otto said. "Randy has always shown a true commitment to making sure Florida Poly delivers a top-quality core STEM education, while becoming an essential economic engine by attracting high-tech industry and growth to the state."
Before joining Florida Poly, Avent served as the associate vice chancellor of research and a professor of computer science at North Carolina State University. There, he was responsible for growing NC State's overall research program and was the principal investigator for itsLaboratory for Analytic Sciences. Prior to this, he served as the chief scientist in the Defense Department's Office of Basic Research, overseeing science programs, developing strategic plans for research investments, and leading a national program on large-scale analytics for massive data sets.
From 1986-2006, Avent held a variety of positions at the Massachusetts Institute of Technology's Lincoln Laboratory, including serving as the associate chief technology officerwhere he helmed research groups and conducted research in diverse technology areas.
Avent has led multiple national panels on the topics of computer science, cognitive technology, and signal processing and is an IEEE fellow. He is also a member of the Royal European Academy of Doctors and the Charlemagne Prize Advisory Committee.
The Board of Trustees will soon begin a national search for the next president of Florida Poly. Once that process is completed, the board will appoint a candidate who must then be confirmed by the Florida Board of Governors.
About Florida Polytechnic University: Florida Polytechnic University is ranked the number one public college in the Southern Region for two years in a row, accredited by the Southern Association of Colleges and Schools Commission on Colleges, and a member of the State University System of Florida. Nationally ranked in engineering education, Florida Poly is the only state university dedicated exclusively to STEM and offers ABET-accredited degrees. Florida Poly is a powerful economic engine within the state of Florida, blending applied research with industry partnerships to give students an academically rigorous education with real-world relevance. Florida Poly's iconic Innovation, Science, and Technology Building, designed by world-renowned architect Dr. Santiago Calatrava, has won more than 20 global awards and was named one of the 16 most breathtaking buildings in the world. Connect with Florida Poly.
Contact:
Lydia Guzmán
Director of Communications
863-874-8557