Florida Poly recognized as a national leader in STEM education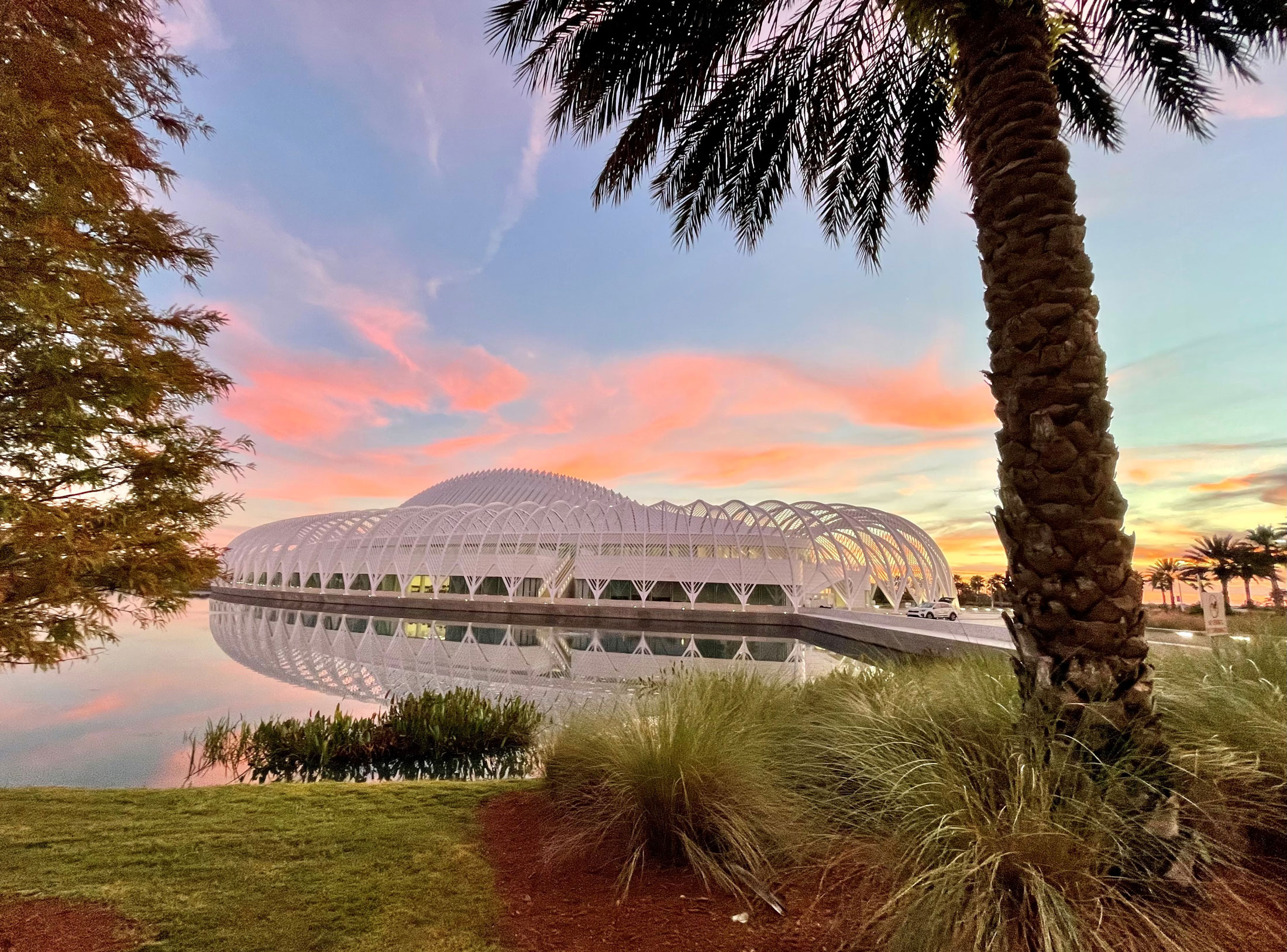 When it comes to filling the need for qualified STEM professionals, Florida Polytechnic University is among the nation's best.
In a recent analysis by EdSmart, a nationally recognized publisher of college resources and rankings, Florida Poly ranked No. 2 in the United States for having the most students enrolled in popular STEM programs.
With high-paying jobs in rapidly growing fields like computer science, data science, and engineering, STEM graduates are meeting an important need for highly skilled professionals in the state of Florida and beyond.
"Florida Poly was created with an important mission to educate the state's talented students in the STEM fields in great demand both today and in the future," said Dr. Randy K. Avent, the University's president. "Our exclusive academic focus on engineering and applied sciences allows us to graduate engineers who can make a lasting impact on the industries that will drive Florida's economy for years to come."
Colleges included in the EdSmart top 10 listing have the largest share of students enrolled in STEM programs. It excludes schools that award more than 80% of degrees in a single STEM program, and the institutions on the list each have a total enrollment of at least 1,000 students and primarily award bachelor's degrees.
Other colleges on the list include Worcester Polytechnic Institute, Oregon Institute of Technology and Milwaukee School of Engineering.
Florida Poly's No. 2 ranking, only behind Rose-Hulman Institute of Technology, highlighted the fact that it is the state's only public university solely dedicated to STEM degrees. Additionally, 70% of Florida's high-tech companies are within 60 miles of the Lakeland campus.
"The growth in STEM jobs and the high wages workers in such occupations earn have attracted students to pursue degrees in (STEM) fields," EdSmart said in its announcement about the rankings.
In early 2022, Florida Poly graduates earned the highest salaries one year after graduation among all Florida public universities with an annual average pay of $57,900, according to MyFloridaFuture, the State University System's tool for career research and comparison.
Lydia Guzmán
Director of Communications
863-874-8557