Florida Poly welcomes talented cohort of global scholars, researchers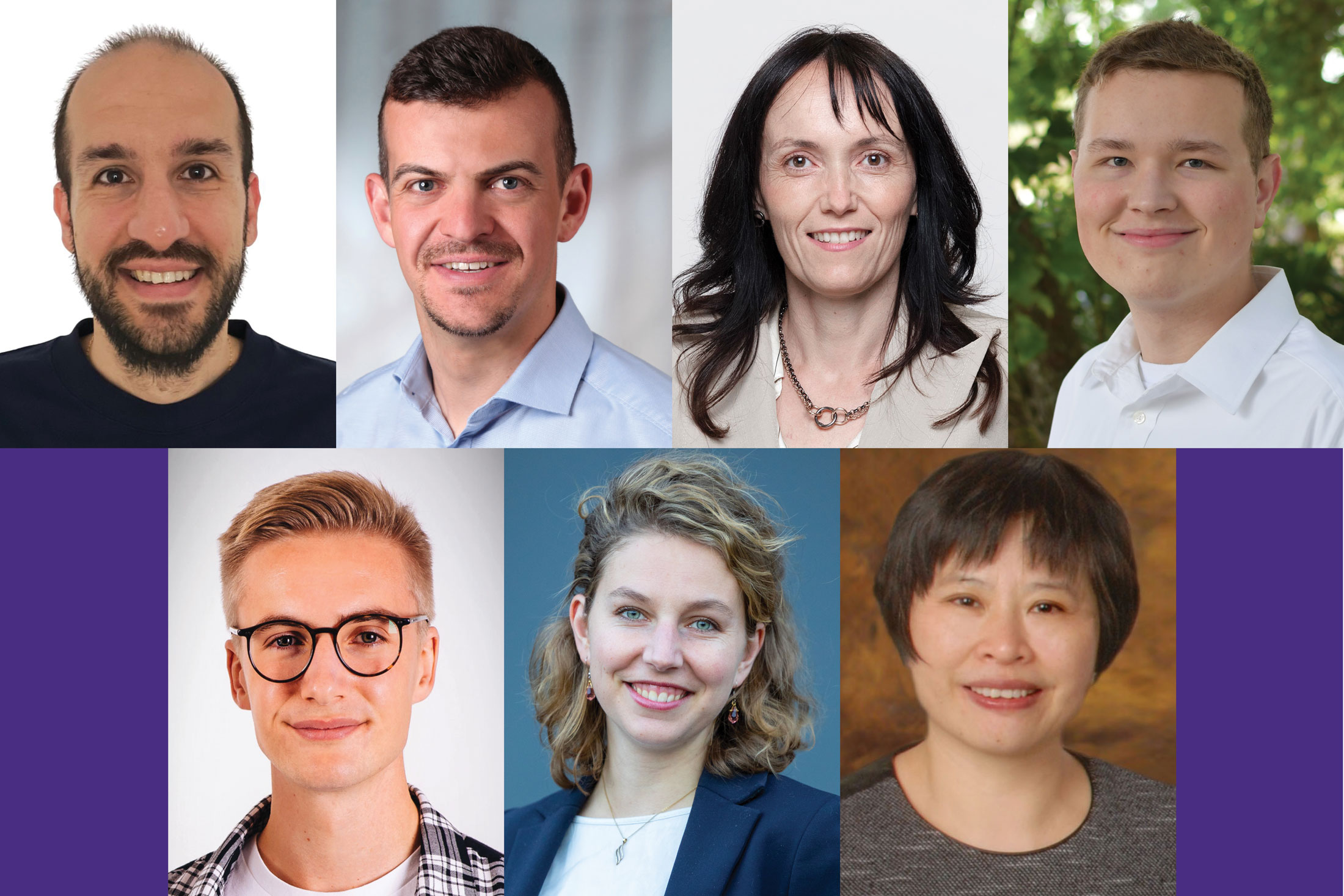 Exceptional university students and researchers from around the globe will arrive at Florida Polytechnic University during the 2023-2024 academic year to continue advancing their work and studies.
The University will welcome five students and researchers as part of the United States' Fulbright Program, as well as a Charlemagne Prize Fellow from the Netherlands. As part of the Fulbright Program, one Florida Poly student will travel to Canada as Killam Fellow.
"The community at Florida Poly is incredibly welcoming, said Alexander Burkhart, a graduate student from Germany. "I am excited to start my master's program in data science and to build an everlasting learning experience with my new colleagues at Florida Poly."
The scholars are among the 28 awardees who have attended Florida Poly in the past five years as part of the U.S. State Department's Fulbright Program. The program works with more than 160 nations to increase educational and cultural exchanges to study, learn, and pursue academic and professional projects.
"Today, we celebrate a group of distinguished talents who are committed to pursuing a boundless academic and professional journey that will allow them to tackle interesting scholarly issues at Florida Poly," said Mustapha Achoubane, senior advisor to the president for international relations. "Florida Poly continues to solidify its culture of academic excellence through our commitment to shaping the future of science, innovation, and technology."
The researchers who will arrive at Florida Poly as Fulbright Chairs and work with University professors in advancing their work are Dr. Jasmina Casals-Terré, a professor at the University Polytechnic of Catalunya, Spain, whose research focuses on environmental engineering; Dr. Alejandro Rolan Blanco, also a professor at the University Polytechnic of Catalunya, who researches in the mechanical engineering field; and Dr. Wenfang Xie, a professor at Concordia University in Montreal, Canada, whose work is in the field of computer engineering
"I'm thrilled to work with Dr. Edwar Romero-Ramirez while I am on my Fulbright assignment at Florida Poly," Rolan said. "We aim to establish a well-grounded research collaboration between Florida Poly and the Polytechnic University of Catalunya."
Also being welcomed to campus are Burkhart and Jan Henry, both of whom are graduate students from Germany pursuing degrees in data science. Florida Poly student Mathew Deltano, a junior studying computer science with a concentration in software engineering, will travel to Toronto to study at York University as a Killam Scholar.
Finally, Sabine Kerssens, a Dutch systems engineer, is working with Florida Poly faculty to research the effectiveness of European research institutes at commercializing advances in knowledge and using them for economic, social, and environmental impact. Kerssens' work is through the prominent European Charlemagne Prize Fellowship, which is awarded annually to a select few Ph.D. candidates, professionals, and career researchers
Lydia Guzmán
Director of Communications
863-874-8557