Florida Poly kicks off 10th academic year with exceptional freshmen, exciting growth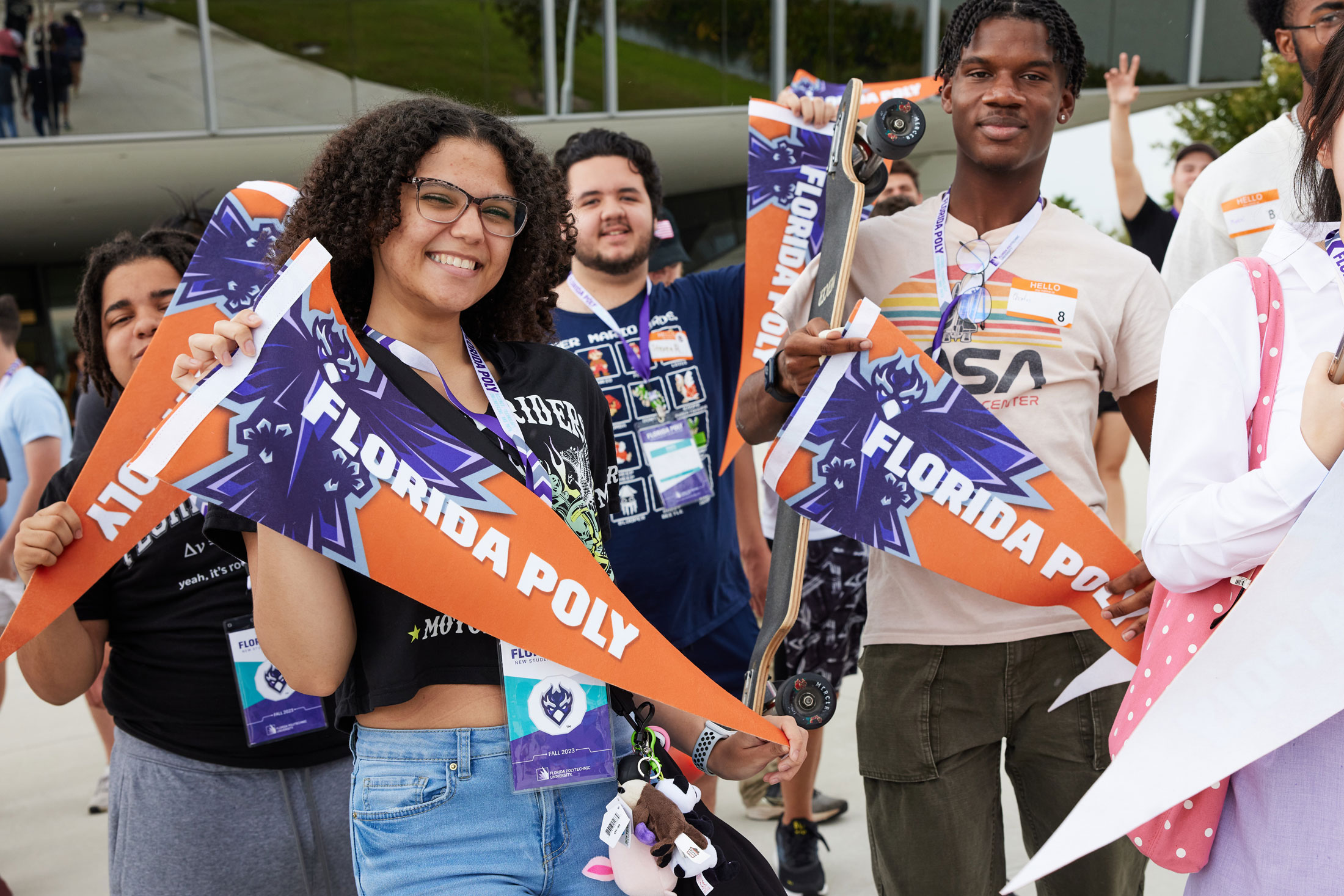 Florida Polytechnic University welcomed students back to campus on Tuesday, Aug. 22, launching the 10th academic year in the all-STEM institution's history.
University officials said they anticipate the 2023-2024 academic year will be as successful as the previous nine years, which have included important accreditations, national recognitions, impressive grants, and growing support.
"Watching the achievements of our campus community and its unbridled growth has been nothing short of remarkable," said Dr. Randy K. Avent, Florida Poly's president. "We are excited to welcome another impressive incoming class that will undoubtedly contribute to our University's continued success."
With an enrollment of more than 1,600 students, the student population includes some of the brightest young minds in Florida. The average GPA of the freshman class was 4.5, and its average SAT and ACT scores were 1323 and 30 respectively. About 61% of the class of 2027 has completed calculus or a higher-level math.
The new class of freshmen includes about 300 students with about 245 being from Florida, according to the most recent data. The University also saw a 28% increase in new transfer students over 2022, and a 17% spike in new graduate students.
"I've been working in higher education for 30-plus years, and I've never seen a young university achieve such high levels of academic success and distinction as quickly as has been done at Florida Polytechnic University," said Dee Voss, interim vice provost for enrollment management.
This year is expected to include the opening or significant progress on several new campus buildings, the addition of new student teams and organizations, and increasing industry partnerships and faculty research.
For freshman Alex Washington, from Temple Terrace, Florida, the combination of 100% STEM focus, low tuition, and centralized location made Florida Poly an easy choice.
"I worked with the Purple Fire Robotics team when they came to the Advanced Manufacturing & Robotics Center (AMRoC) in Tampa," said Washington, who is pursuing a bachelor's degree in computer science. "It was a good experience and now that I'm here I want to keep coding and programming and keep getting better."
Contact:
Lydia Guzmán
Director of Communications
863-874-8557