Florida Poly and TalTech advance AV research through successful partnership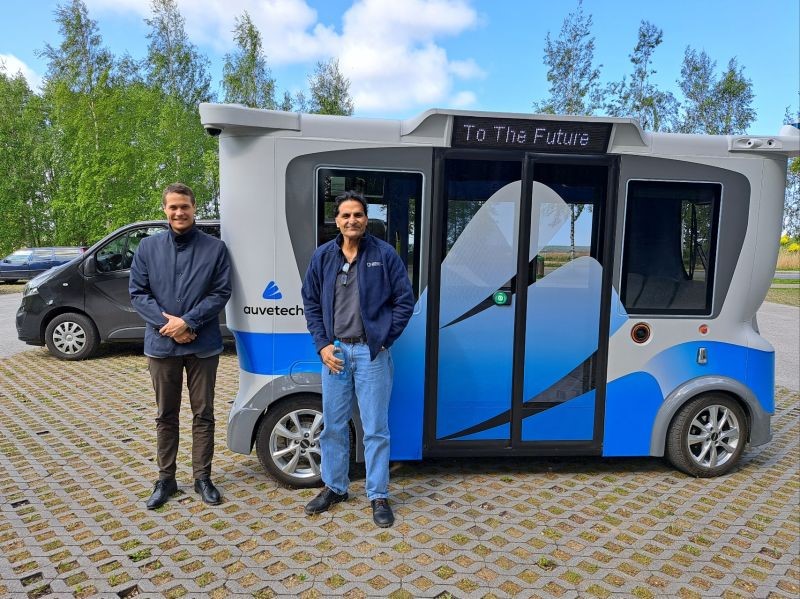 Four years after announcing an innovative partnership on autonomous vehicle (AV) technology, Florida Polytechnic University and Tallin University of Technology (TalTech) in Estonia have taken their cutting-edge research to the next level. The collaboration has produced significant results, enabling the exchange of knowledge, resources, and expertise between the two institutions and beyond.
The partnership integrates Florida Poly's know-how in AV validation and verification with TalTech's ability to run AV technology on a physical shuttle built on its open-source software, which allows unprecedented access to the software's internal workings. The combination has resulted in the creation of an open-source environment called PolyVerif, a platform that provides comprehensive tools for testing and validating AV technologies, opening new avenues for research and development.
"There is a need for a research platform where we can accelerate the rate and pace at which we are solving the safety problems that exist in AV technology, and that's exactly what we're offering through our joint research with TalTech," said Dr. Rahul Razdan, senior director for special projects at Florida Poly and researcher at the University's Advanced Mobility Institute (AMI). "This is part of important strides we've been making via this ongoing partnership."
Razdan said the research has been used by the Jacksonville Transportation Authority, with whom Florida Poly's AMI also has an ongoing partnership to enhance the development of AV technology within the state of Florida. On the TalTech side, the initial work has led to the formation of a commercial entity, Auvetech, which offers AV shuttles worldwide.
"It has been rewarding to see the progress we've been making through our partnership with Florida Poly's Advanced Mobility Institute in developing tools that are helping in the advancement of AV technology," said Raivo Sell, a professor of robotics who leads the AV research group at TalTech. "We're looking forward to continuing working together on solving critical challenges in safety, testing, and verification."
As part of the collaboration, Sell spent a summer at Florida Poly working with faculty members and building a robust research framework. The collaboration provided crucial background information that facilitated a National Science Foundation grant awarded to the Florida Poly's AMI team.
In recognition of their significant contributions to AV research, Florida Poly and TalTech have garnered attention beyond their partnership. TalTech submitted a proposal to the Baltic American Freedom Foundation to sponsor a series of talks by Razdan as an expert in the validation and verification of AV technology. The talks were hosted in Estonia, Finland, and Latvia. One of the talks was at the FinEst Centre for Smart Cities which is a multi-national, independent research organization under TalTech that is focused on improving urban environments by testing and developing new technologies.
"What we've achieved so far as a result of our research together highlights the impact and influence of this partnership on a regional and international scale," said Razdan. "By growing our collaborations to other research institutions and seeking further funding sources, we will continue working to accelerate progress in the field and contribute to the global advancement of AV technology."
Contact:
Lydia Guzmán
Director of Communications
863-874-8557