National workshop at Florida Poly unveils advances on rare earth element extraction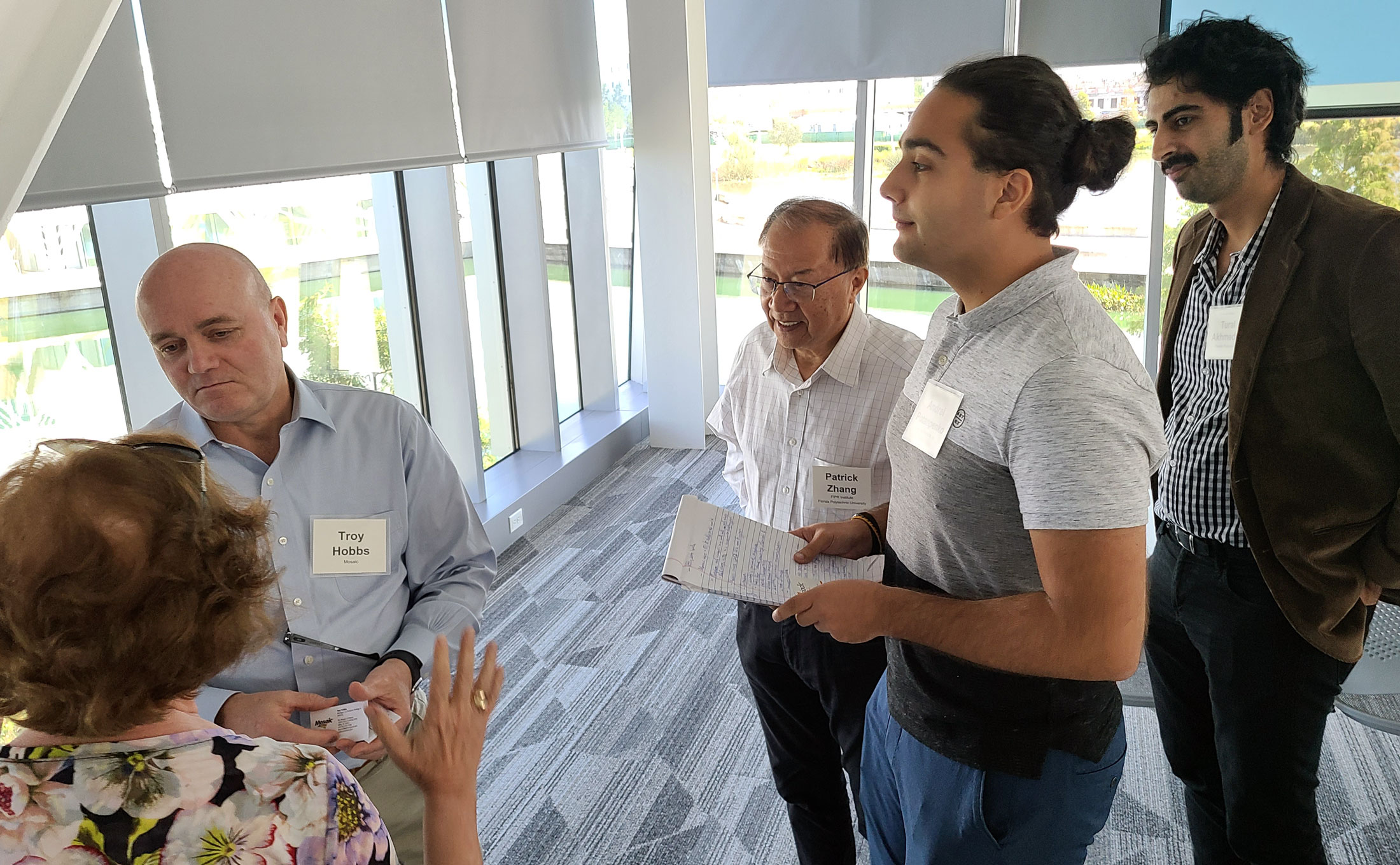 Research scientists and industry leaders from across the country converged at Florida Polytechnic University to learn about research in the area of rare earth element (REE) extraction at the CMI 2023 Phosphate Workshop.
The Florida Poly-hosted event, which took place at the Applied Research Center on campus, focused on progress in extracting REEs from phosphoric Acid Sludge, or the byproduct of phosphate processing. REEs such as yttrium, neodymium, and dysprosium are used to make many high-tech products, including smartphones, electric vehicles, and solar panels. China currently supplies most of the world's supply of these elements.
"While we are mainly talking about green energy like electric vehicles and solar power, there are also some defense and high-tech weapons that use REE," said Dr. Patrick Zhang, event organizer and director of research for mining and beneficiation at Florida Poly's Florida Industrial and Phosphate Research (FIPR) Institute. "If we are successful in the commercialization of the technology, we could meet a significant part of U.S. demand for these critical elements."
Zhang shared with attendees the results of two grant-funded research efforts from FIPR to develop new methods for REE extraction. CMI awarded FIPR nearly $2 million over 10 years and a $200,000 grant from the U.S. Department of Energy funded an 18-month project. The results of this work were shared and evaluated at the event.
"This evaluation will help us improve the process and operations because these experts provide useful suggestions and ideas for further research," he said. "We hope to get some ideas regarding future funding for further commercialization of the technology we develop."
The two-day event on Sept. 21-22 featured presentations on topics such as the possible new role of phosphate mining in meeting the demand for critical material, continuous ion exchange-ion chromatography for REE separation, and innovative polymers for REE extraction and environmentally friendly wastewater treatment. This is the fourth time FIPR hosted the Critical Materials Institute (CMI) event.
Tatiana Levitskaia, a separation chemist at Pacific Northwest National Laboratory in Richland, Washington, delivered a presentation about REE leaching, extraction, and production of mixed rare earth oxides (MREO) from phosphoric acid sludge. She said the event is highly beneficial to the development of research surrounding REE.
"I think it's absolutely fabulous and it is very helpful to meet the industry partners and CMI leadership, and have the researchers all in one room," Levitskaia said.
Contact:
Lydia Guzmán
Director of Communications
863-874-8557