Barnett family's transformational gift names Florida Poly's state-of-the-art research center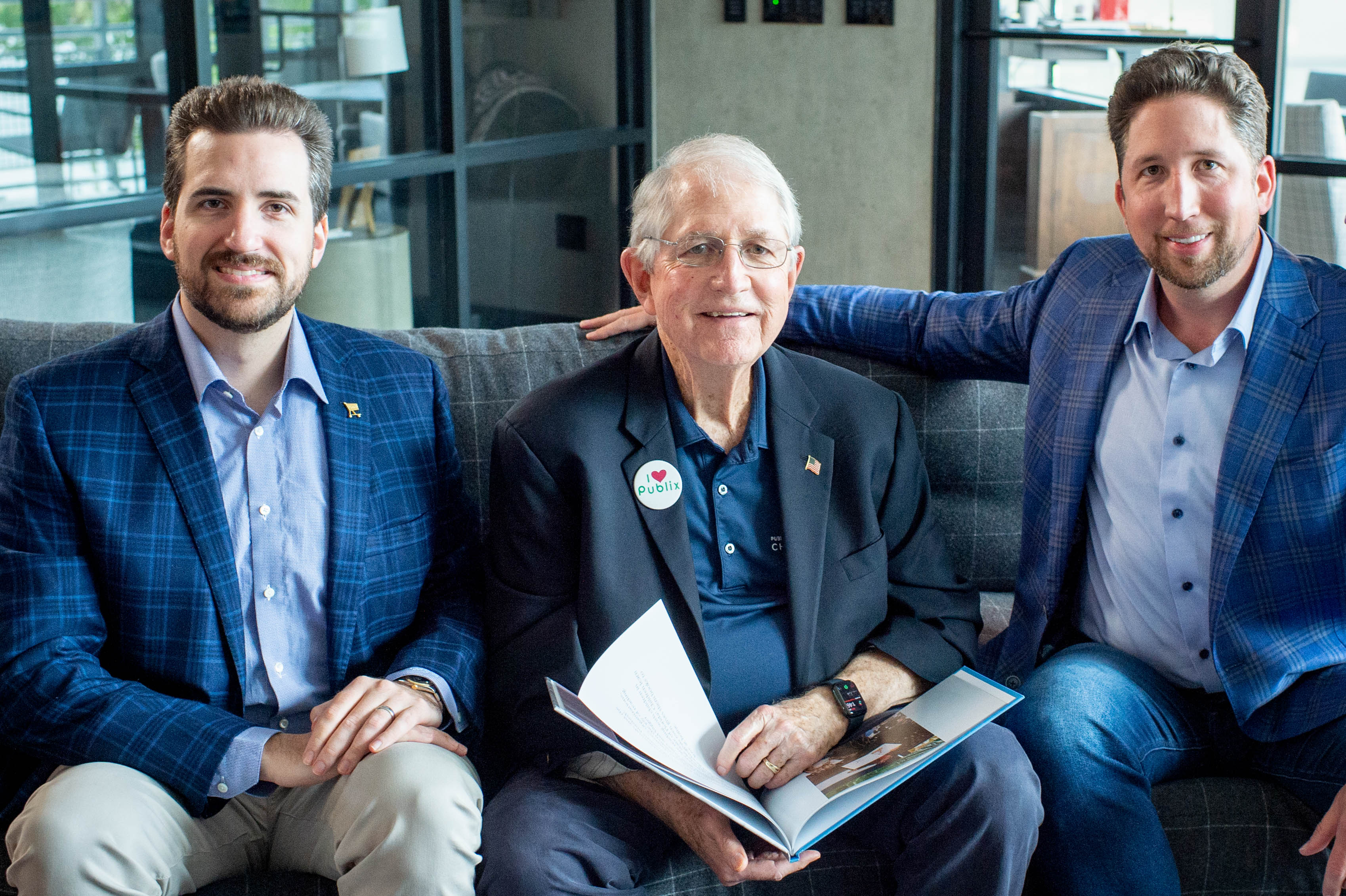 Florida Polytechnic University announced a new name for its state-of-the-art research building: the Barnett Applied Research Center. The name honors the Barnett family and its longstanding support and generosity for the University.
The Florida Poly Board of Trustees approved the naming during its meeting on Wednesday, Sept. 27. According to the board's agenda materials, the request honors and recognizes the Barnetts' significant contributions to the University, which exceed $10 million and support student success.
"We are exceptionally enthusiastic about our partnership with Florida Polytechnic University and its role in propelling Central Florida to national prominence as a technology hub over the next half-century," said Wesley Barnett, a founding partner at TampaBay.Ventures and a longtime community advocate. "We firmly believe that the Barnett Applied Research Center will be an engine for innovation, a beacon for top-tier talent, and a driving force in the region's development."
The Barnett family includes brothers Wesley and Nick Barnett and their father, Barney Barnett. Carol Jenkins Barnett, the family matriarch and a well-known philanthropist, passed away in 2021. She was the daughter of Publix Super Markets founder George Jenkins. The family has been engaged in support for Florida Poly since the early years of its creation.
"Florida Poly is so fortunate to have such a strong partnership with the entire Barnett family and we're honored to have their support," said Kathy Bowman, vice president for advancement at Florida Poly. "It is befitting that a campus jewel such as the Applied Research Center gets to bear the name of this incredibly generous family."
Wesley Barnett said his family's support of Florida Poly over the years has been anchored by their unwavering dedication to seeing the Polk County community and the entire Central Florida region thrive with growth in industry, knowledge, and opportunity.
"We envision the University as an epicenter of innovation, producing top talent and pioneering research that will create progress and attract strong companies," Barnett said. "Our continuous support of the University is driven by the belief that Florida Poly's innovative spirit and strategic location within the burgeoning technology corridor will play a pivotal role in shaping the future of education, research, and economic development in the region."
Contact:
Lydia Guzmán
Director of Communications
863-874-8557