$477K grant helps Florida Poly advance cybersecurity education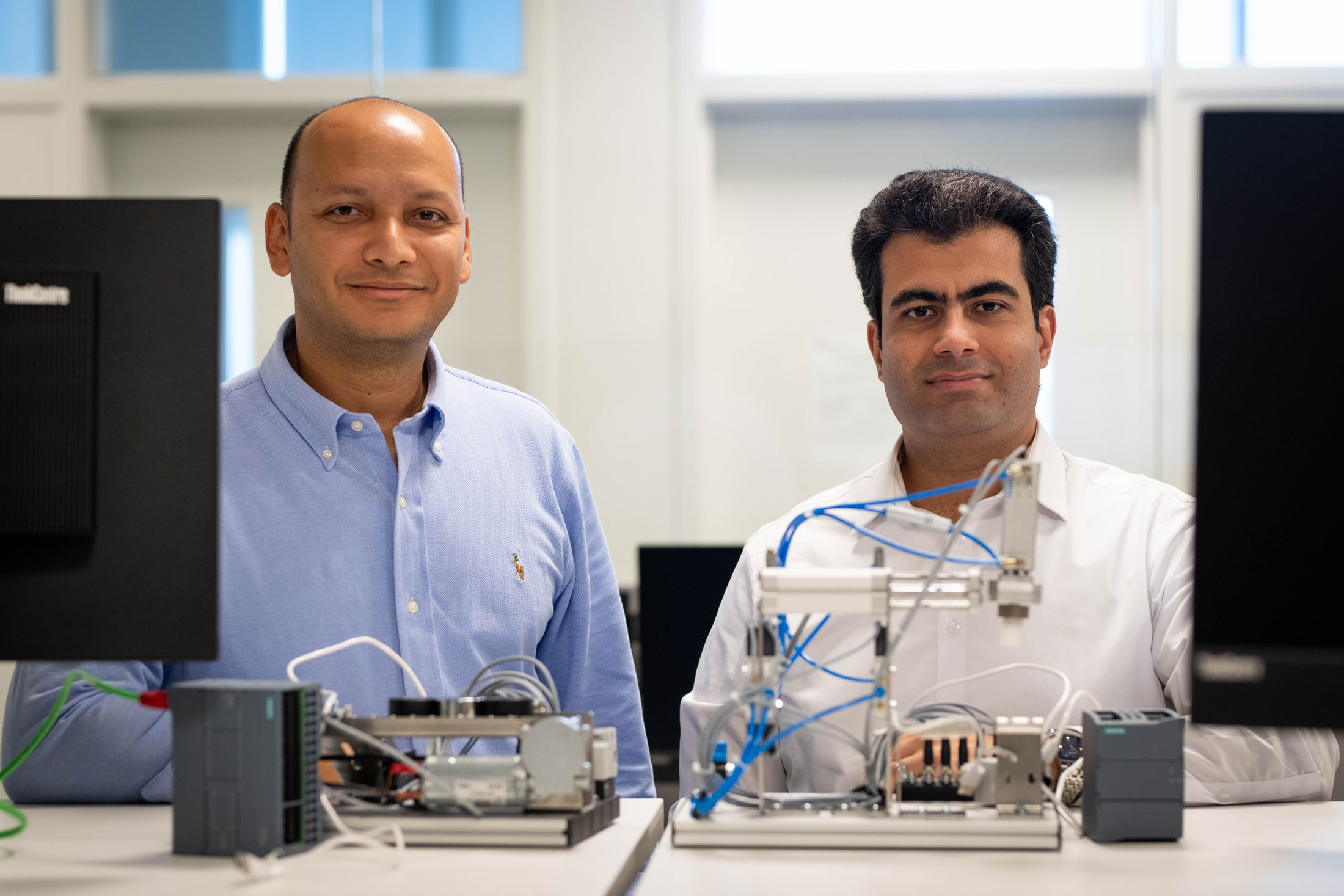 Cybersecurity education at Florida Polytechnic University received a structural and financial boost this year, setting a pathway for producing even more highly skilled professionals in the field.
A $477,000 grant from a joint endeavor of the Florida Department of Education and the Florida Center for Cybersecurity (Cyber Florida) helped enhance and promote both the cybersecurity engineering undergraduate degree, which focuses on the human, hardware, and software interactions in systems, and the computer science degree program, with the information assurance and cybersecurity concentration, which focuses software applications. The cybersecurity engineering degree, complimenting the Electrical and Computer Engineering degrees, launched in 2021 as the state's first bachelor's degree in that area, and it remains a fairly unique offering in the state.
The yearlong effort ended in August and included the development of a curriculum advisory board, the funding of cybersecurity certification exams, and the creation of new course modules in both degree programs.
"The goal behind this grant was to create a better path in cybersecurity because we do not have enough experts in this area nationally," said Dr. Reza Khalghani, assistant professor of cybersecurity at Florida Poly and the grant's principal investigator. "Cybersecurity is still relatively new and so important."
As part of the grant, a new cybersecurity lab was added inside the Applied Research Center and will be shared by both programs.
"You can't perform some of the hands-on exercises without a controlled and dedicated lab environment," said Dr. Karim Elish, associate professor of computer science and the grant's co-principal investigator. "Our new lab and project-based learning modules will provide students with invaluable practical experience that will set them apart in the job market."
The lab would be especially helpful for courses like ethical hacking, Khalghani said, because the space can be isolated from the University's computer systems network, allowing the work to be conducted with no impact to other campus functions.
The grant's ultimate goal is to produce a new generation of cybersecurity professionals who are well prepared to protect critical infrastructures and address the evolving challenges that intersect with nearly all today's industries and businesses. Areas like transportation systems, communication networks, and water networks all have great need for robust cybersecurity measures, Khalghani said.
Patrick Coley '22, who earned a bachelor's degree in electrical engineering, took advantage of the certification exams in cybersecurity Florida Poly facilitated during the summer.
"I've received several really great job offers," he said. "Having this background in cybersecurity has made me valuable in every place that I've applied."
Contact:
Lydia Guzmán
Director of Communications
863-874-8557