STEM (in)dustry events feature top employers offering insight to hidden career options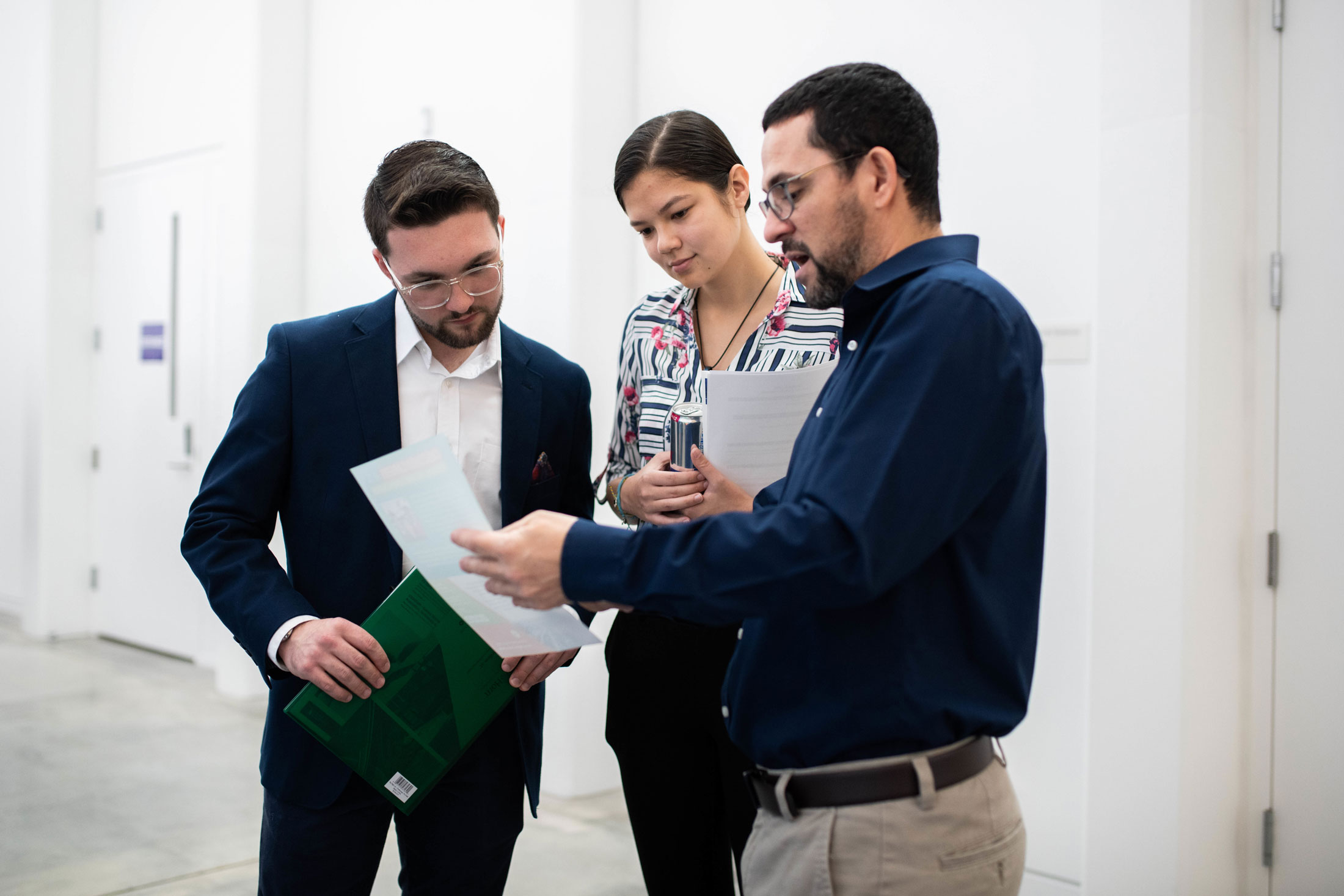 Florida Polytechnic University students are getting an inside look at STEM career opportunities across varied industries – including those many don't immediately associate with engineering and applied sciences.
The "STEM (in)dustry" event series was launched this fall by the University's career services office. It was designed to both showcase the versatility of STEM degrees as well as acquaint students with several of Central Florida's leading employers.
"At the career center, we really believe that every industry is a STEM industry; students may just not know about the relevant jobs that exist in that area," said Allison Pirpich, Florida Poly's director of career services.
The series has already kicked off with a successful event with Citibank, which hosted a session on tech jobs in finance in September that featured a panel discussion with company experts in IT, big data, computer science, and business analytics. The event was intended to provide insight into the experts' career paths and majors while exploring technology in the financial world.
"We hope this opens up students' minds to what jobs and industries are available to them as a career path, helps them build a professional network, and leads some to secure internships and full-time jobs at these events," Pirpich said.
Other STEM (in)dustry events scheduled for this semester include a discussion with Lakeland Regional Health on Wednesday, Oct. 18, to educate students about the many STEM careers available in healthcare, including IT, research, operational leadership, and statistics careers. NASA will also host an event on Tuesday, Oct. 24 to discuss aerospace, research, internship possibilities, and the future of the agency. Bay Area Innovations will offer a session on Wednesday, Nov. 1 about successful product design and opportunities in engineering, product design, and manufacturing.
Pirpich said the series will continue in the spring semester with events beneficial to both students and the participating industry partners. While students gain insight into career options and industry-specific knowledge, employers can engage with Florida Poly students for potential future career conversations.
"Employers are really excited," Pirpich said. "They are looking for new ways to connect with our high-skill students and build a pipeline for both internships and full-time positions."
Contact:
Lydia Guzmán
Director of Communications
863-874-8557