Phoenix Racing accelerates vision for faster solar racecar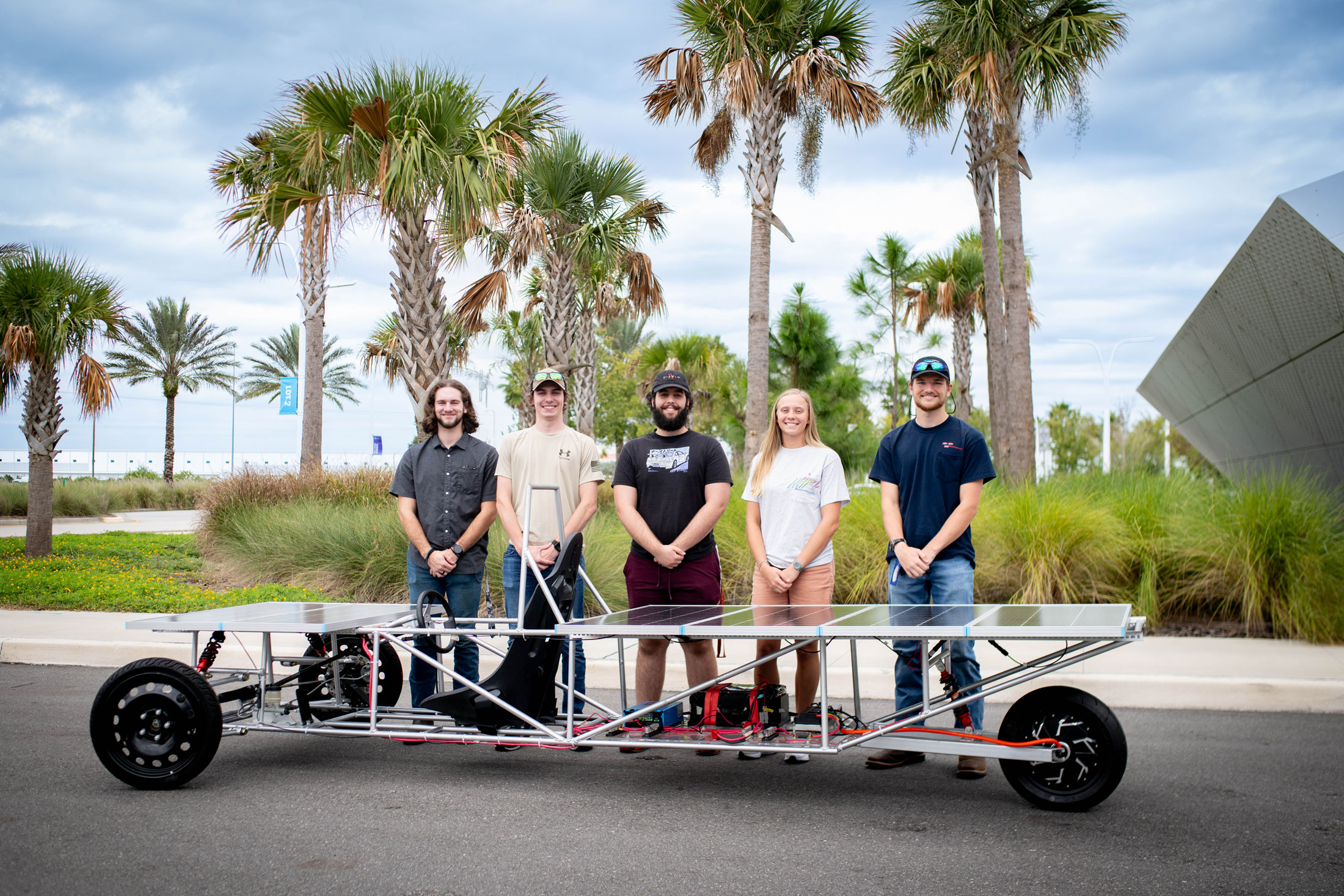 The road to victory is paved with sunshine for a determined team of Florida Polytechnic University students. Phoenix Racing is an interdisciplinary group working to design and build a solar racecar to take on vehicles built by students from many of the country's top universities.
The 30-member team built its first solar racecar last year as a proof of concept in preparation for this year's car. They have taken all they learned from that first effort and designed a sleeker, faster, more efficient vehicle to enter the annual Formula Sun Grand Prix next summer.
"Not many people know about solar racing, but it's very much growing. There are five to 10 teams competing this year for the first time, like us," said Spencer Blackwell, a junior majoring in mechanical engineering and the team's president. "Hopefully we can outperform them."
Other universities slated to compete in the summer 2024 event include MIT, Berkeley, Texas A&M, and Michigan State University. Those who perform well can then qualify for the annual American Solar Challenge cross-country race.
The Phoenix Racing team is divided into smaller groups, each of which has the responsibility for completing a car component like its chassis, suspension, steering, and electronics. The students are eager to get behind the wheel of the finished vehicle.
"For those of us who drove the first car, it's almost surreal to drive something you've built; it's a sense of pride and accomplishment," Blackwell said. "It was really neat to drive it and be like, wow, we built this from scratch."
Kevin Mujica, a junior majoring in electrical engineering and the team's electrical designer, said their new car will have an updated battery array, computer, motor, and solar array.
"Solar arrays aren't very efficient and only capture about 50% of the energy of the sun, so through this project we are seeing how we can contribute to the field of solar energy," Mujica said.
The Phoenix Racing team is open to all Florida Poly students regardless of experience or major.
"I was telling freshman that this is as close as you can get to a real-world design project," Blackwell said. "You're working with other specializations to complete a common goal applicable to the real world."
To support or sponsor Phoenix Racing, click here.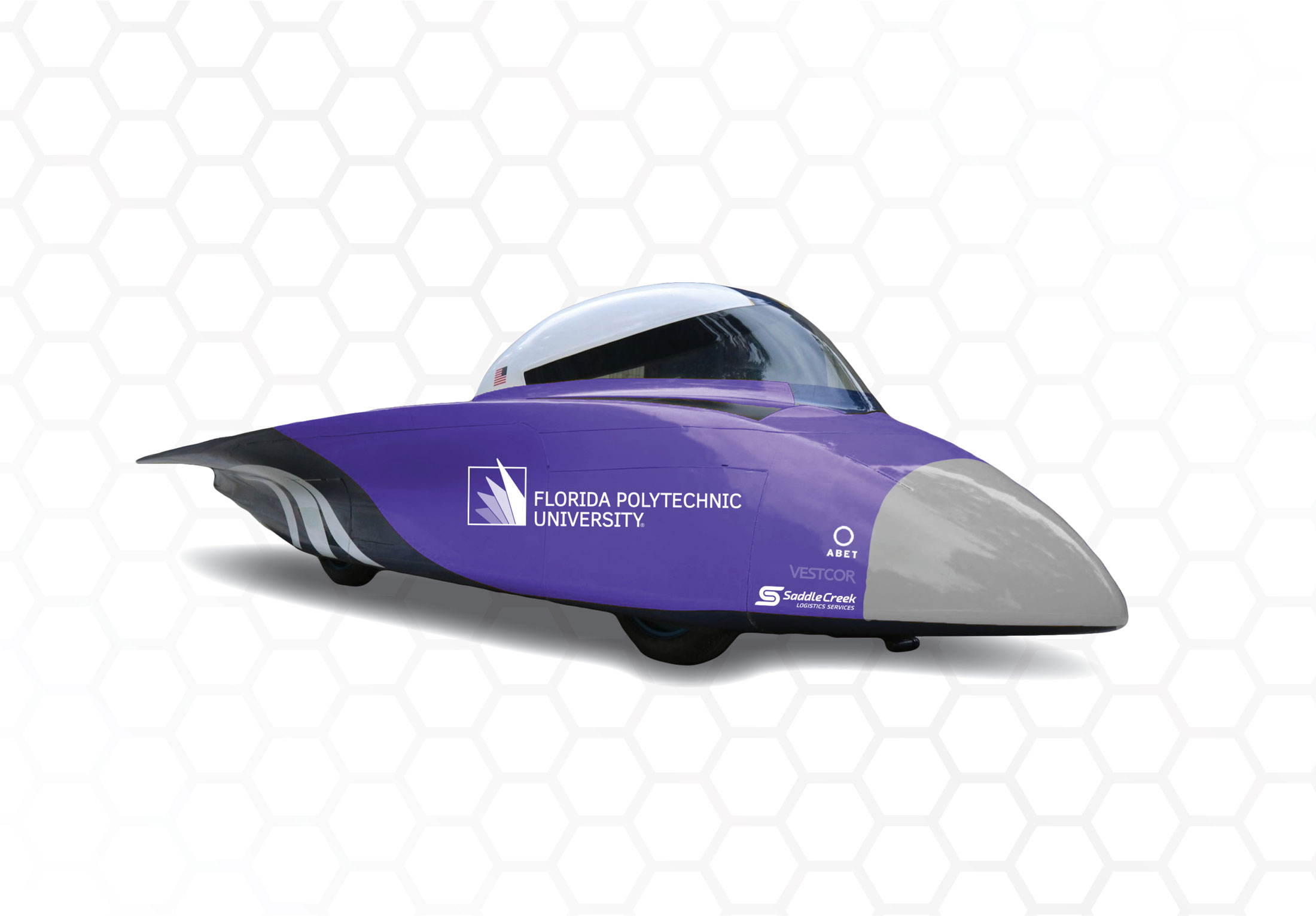 Contact:
Lydia Guzmán
Director of Communications
863-874-8557