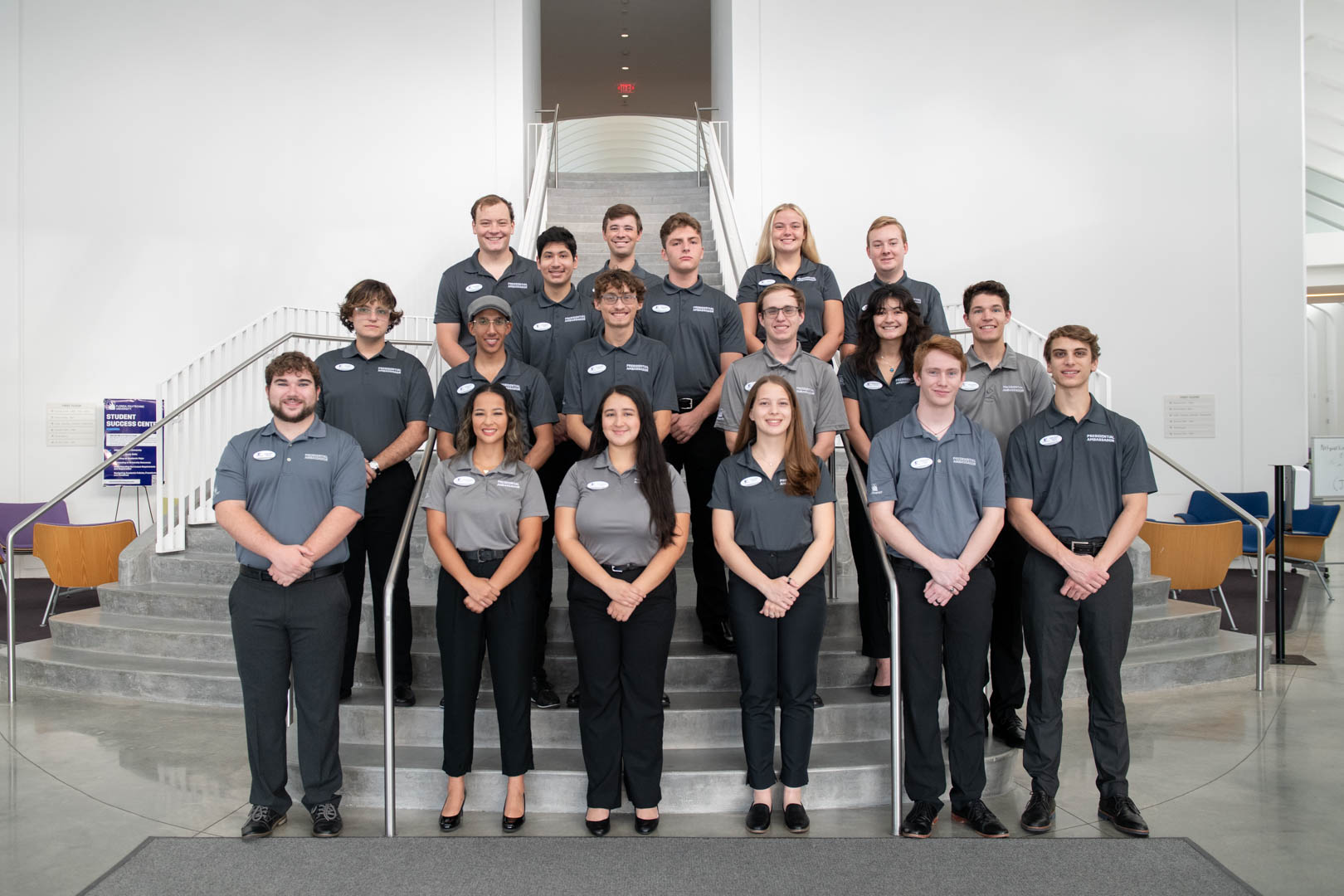 Request a Presidential Ambassador
Please submit your requests at least 7 days prior to your event.
Confirmation will be sent 5-7 days before the event. We will attempt to accommodate each request; however, student class schedules determine availability.
Presidential Ambassadors are unavailable during winter and spring break. Ambassadors may be available during summer break.