Commencement is the culmination of years of hard work and study. It's the celebration of all our students have accomplished and the great future that awaits them. The University holds one ceremony each May.
2022 Ceremony
The 2022 Commencement will be held on Sunday, May 8 at 2 p.m. (and will last approximately two hours) at the RP Funding Center, Jenkins Arena (701 West Lime Street, Lakeland, FL 33815).
Speaker

The Honorable Zachary J. Lemnios is this year's speaker. Lemnios is a renowned thought leader in electrical engineering, former assistant secretary of defense, and former vice president of IBM Research.
2022 Information for Graduates and Guests
A guide for graduating students and their guests.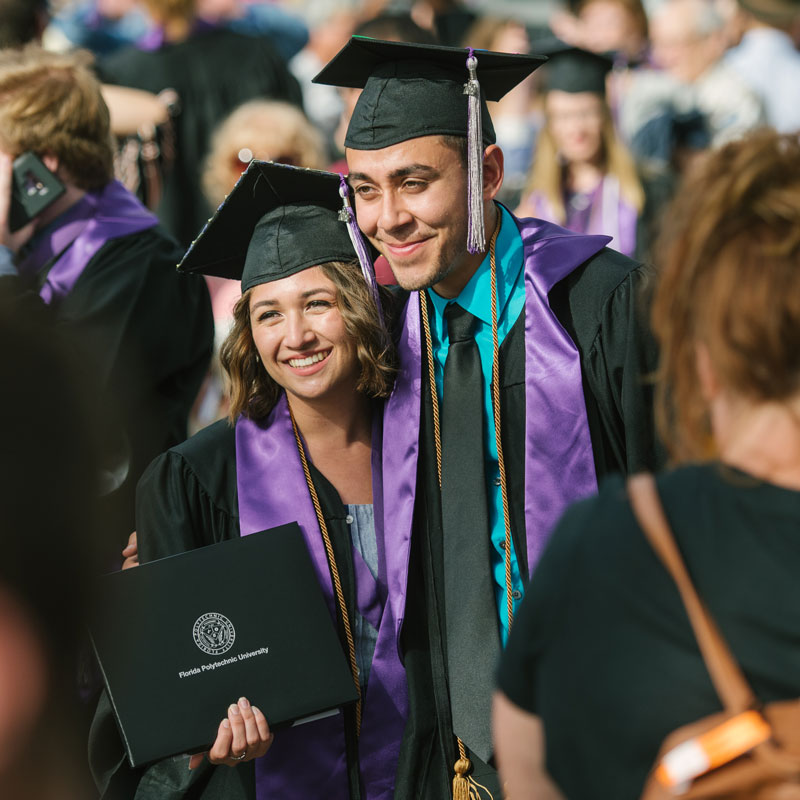 Phoenixes, know where to order your caps and gowns, tickets, when to arrive on graduation day, and more.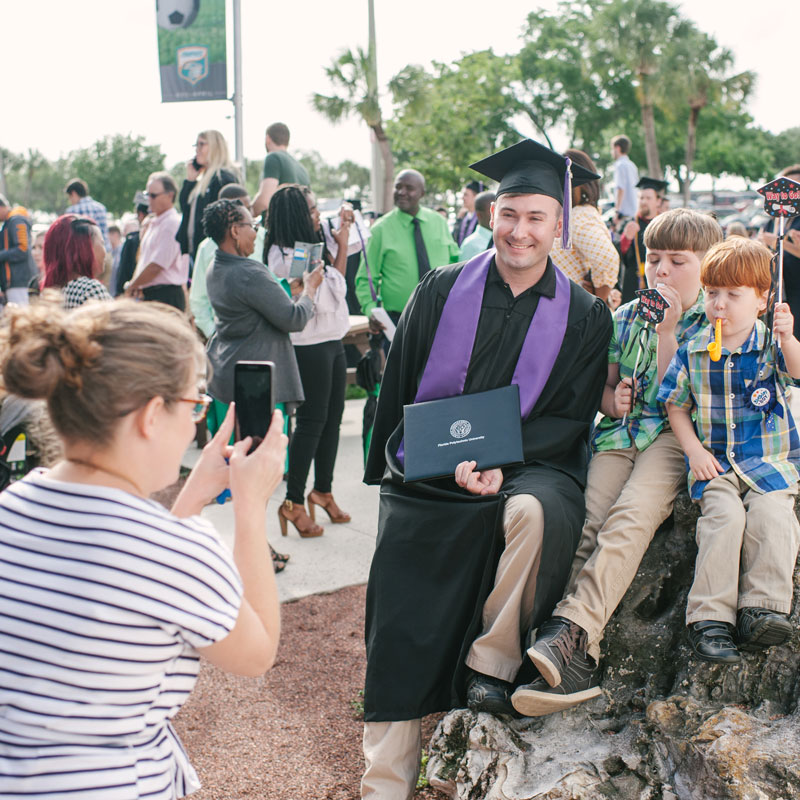 Friends and family of the graduate: Here's everything you need to know about commencement, including what time to get there, where to park, where to order official photos, and more.
About to Graduate?
Graduation doesn't signal the end of your journey with Florida Poly.
Check out these resources and opportunities to connect and give back to your university.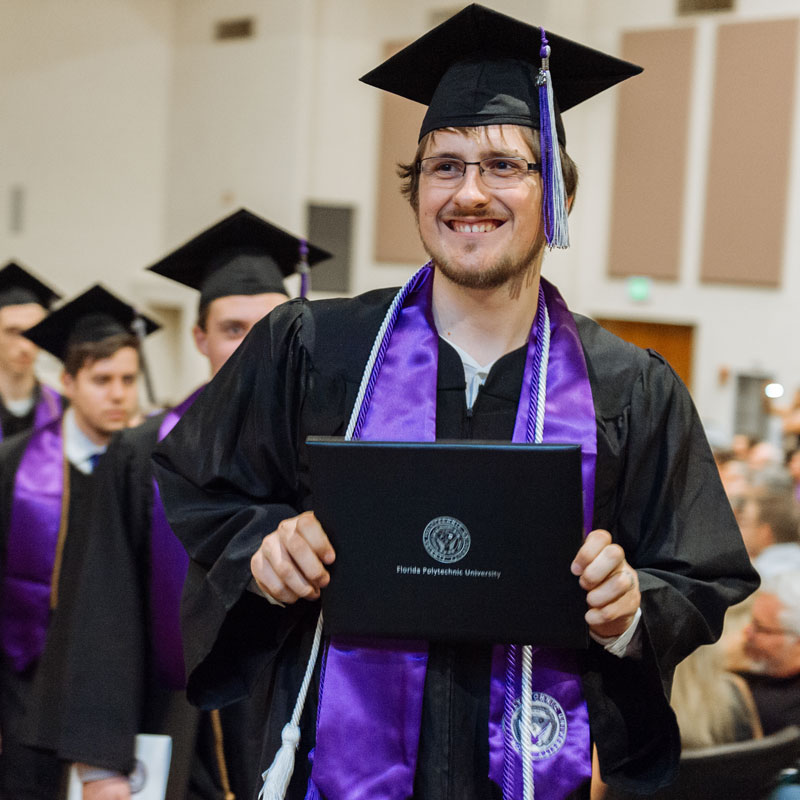 Grad Shop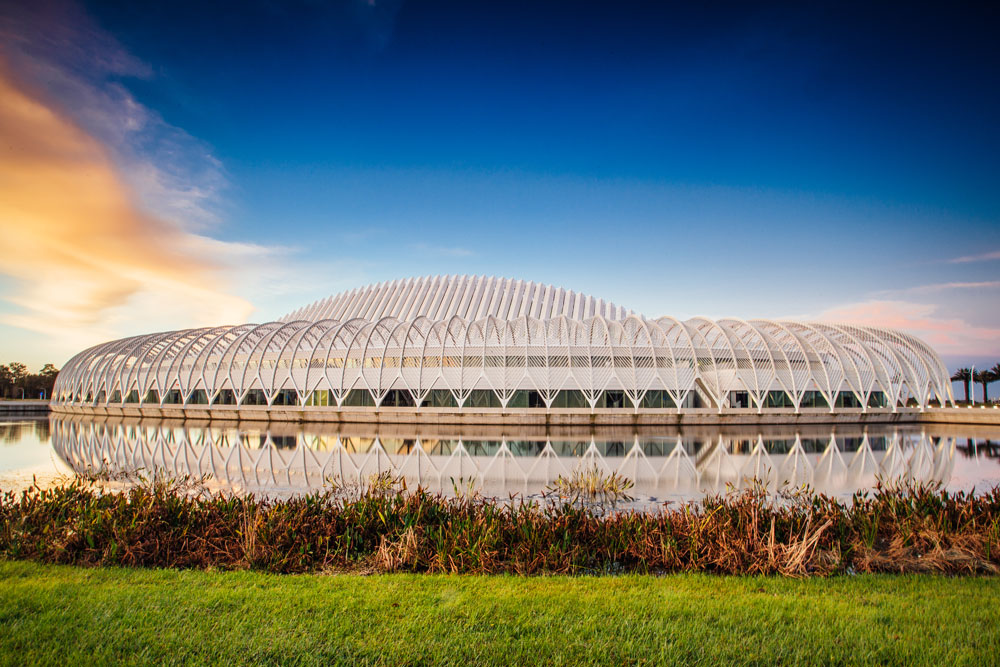 All graduates have the opportunity to participate in the Senior Class Gift.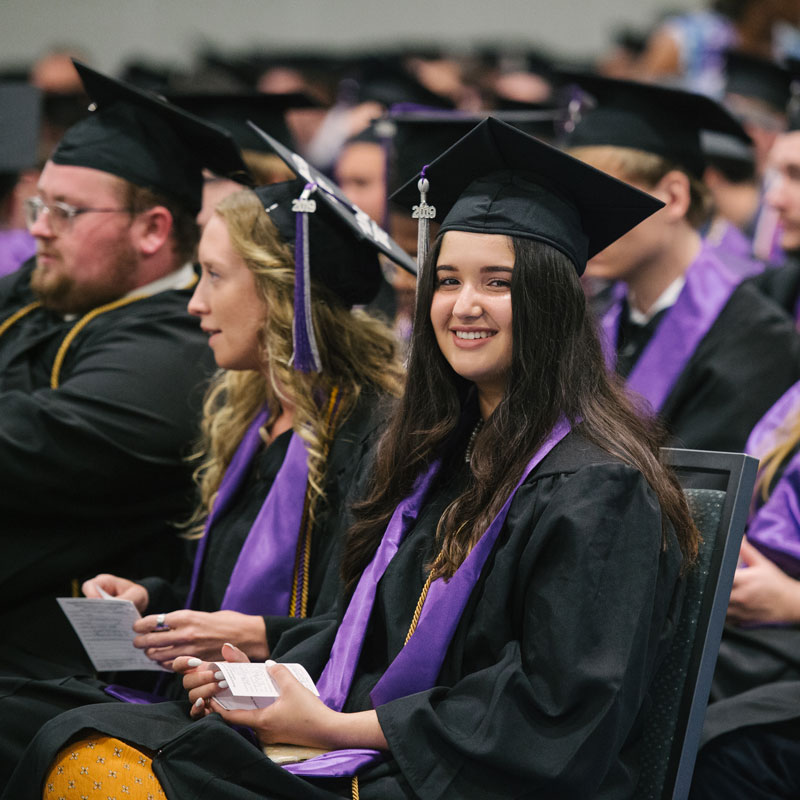 As a member of the
Alumni Association
, you can join in our efforts to foster the mission of the University, network with fellow alumni and inspire future generations of STEM leaders.