Commencement Update
We have new information regarding our Spring 2021 Commencement! The ceremony will be held at 10:30 a.m. on Sunday, May 2, at Publix Field at Joker Marchant Stadium in Lakeland.
Each graduate will receive four guest tickets that will be grouped together. The tickets will be assigned seating and distributed randomly to each graduate by the Registrar's Office. The date and time to pick up the tickets is yet to be determined and will be communicated soon. We are also glad to inform you that the ceremony will be recorded and available to view online just a few days after the event.
Any student or guest needing to request ADA accommodations such as hearing impaired, mobility access, or any other needs should make a request promptly to ada@floridapoly.edu.
Every person attending commencement is expected to accept personal responsibility for their actions by following all current CDC recommendations and University policies and procedures. Guidance from the U.S Center for Disease Control (CDC) continues to emphasize that everyone must follow all steps to protect themselves and others from COVID-19 at all times. This includes proper use of face masks, social distancing, and personal hygiene. It is important to note that CDC guidance is based on what is currently known about COVID-19 and its variants.
Information for Graduates and Guests
You have questions about graduation and we have the answers.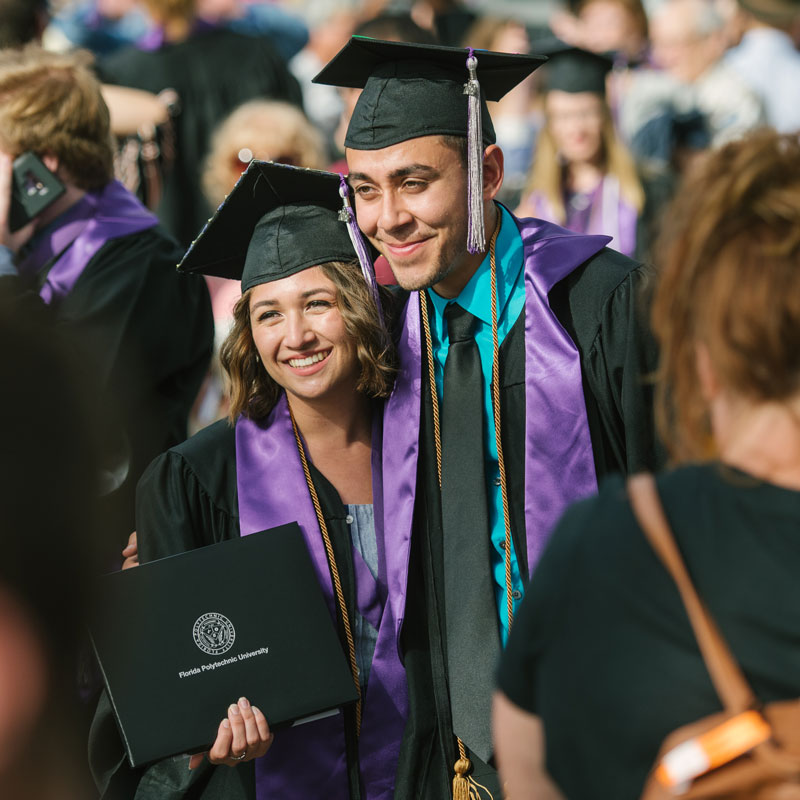 Phoenixes, know where to order your caps and gowns, tickets, when to arrive on graduation day, and more.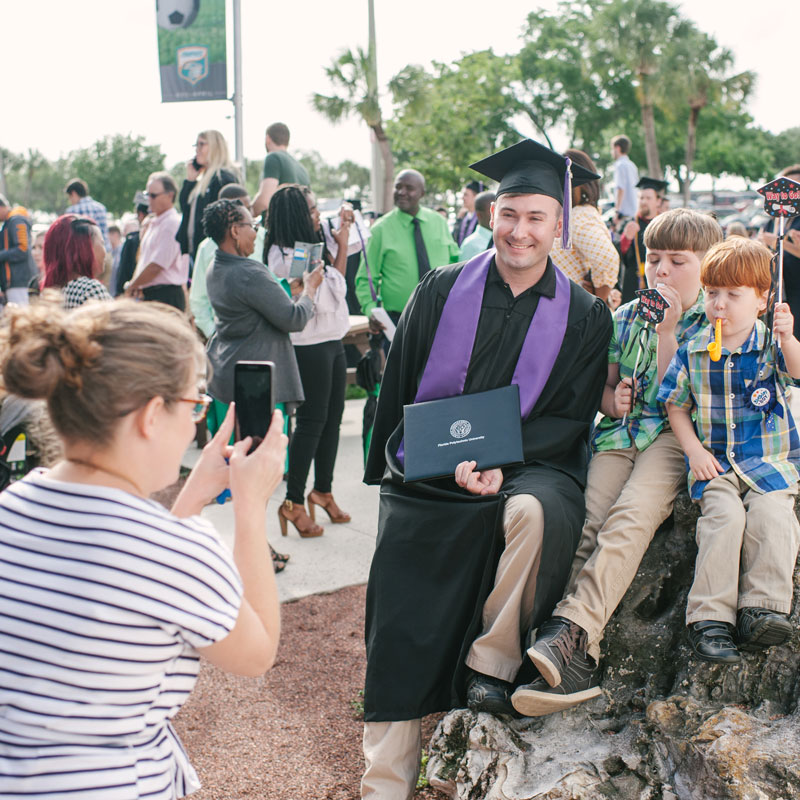 Friends and family of the graduate: Here's everything you need to know about commencement, including what time to get there, where to park, where to order official photos, and more.
About to Graduate?
Graduation doesn't signal the end of your journey with Florida Poly.
Check out these resources and opportunities to connect and give back to your university.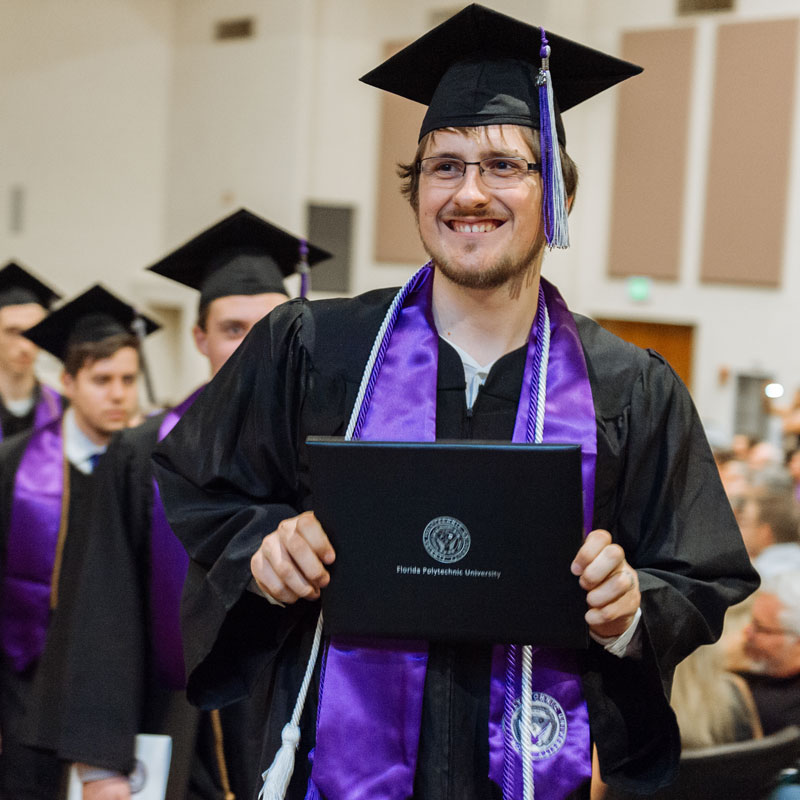 Commencement items, including graduation announcements, class rings and diploma frames, are available through
Herff-Jones
.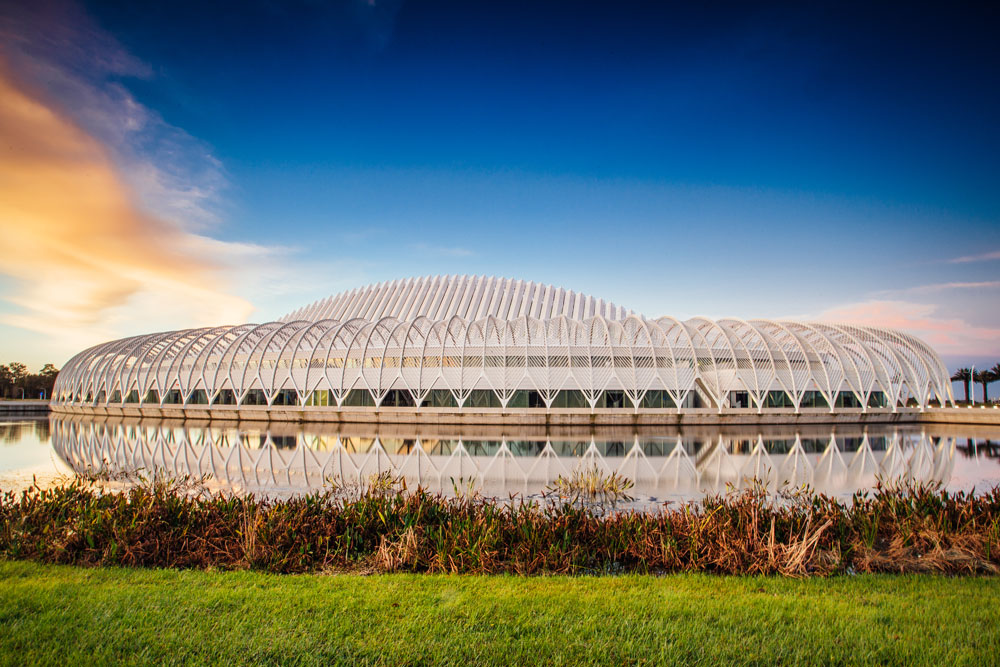 All graduates have the opportunity to participate in the Senior Class Gift. For more information visit floridapoly.edu/alumni.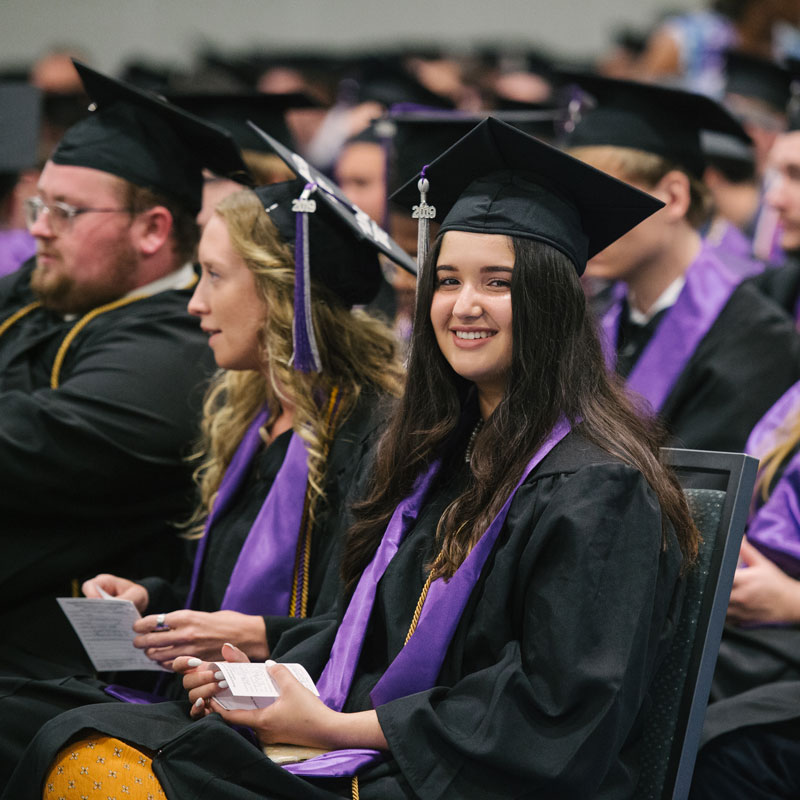 As a member of the
Alumni Association
, you can join in our efforts to foster the mission of the University, network with fellow alumni and inspire future generations of STEM leaders.