Commencement
Guest Information
Information for Families, Friends, and Guests
Parents and families, here's everything you need to know about commencement, including hotel accommodations, tickets, and more.
To request ADA accommodations, contact Michelle Disson at least three days in advance by sending an email to ada@floridapoly.edu or calling 863-874-8484. Requests received after will be processed, but the university cannot guarantee those requests can be fulfilled. Feel free to reach out if you have any questions or concerns.
The gates will open at 9 a.m.
All graduates and guests are encouraged to pay careful attention to the weather forecast in the days ahead of the vent and prepare accordingly. If rain is predicted, all attendees are encouraged to bring a poncho or rain jacket. Umbrellas will not be permitted in the stadium. In the case of lightening, the event may be delayed; however, the event will go on rain or shine. All related updated will be posted on the University's official Facebook and Twitter accounts.
Commencement items, including graduation announcements, class rings and diploma frames, are available through the university bookstore.
A recording of the ceremony will be posted online within a week of the event.
Everyone who enters the stadium will pass through a security checkpoint. All bags much be clear and large bags are discouraged to streamline the entry process.
Share your Florida Poly pride before, during, and after the ceremony by tagging your pics #FLPolyGrad on Facebook, Twitter, and Instagram.
Each graduate will receive four guest tickets that will be grouped together. The tickets will be assigned seating and distributed randomly to each graduate by the Registrar's Office. Students may pick up their tickets at the Registrar's office during normal business hours between Monday, April 26 and Wednesday, April 28. Each guest must have a ticket to enter the stadium. Unfortunately, there are no additional tickets available due to COVID-19 social distancing protocols.
Is You Student about to Graduate?
Graduation doesn't signal the end of your student's journey with Florida Poly.
Check out these resources and opportunities to connect and give back to the University.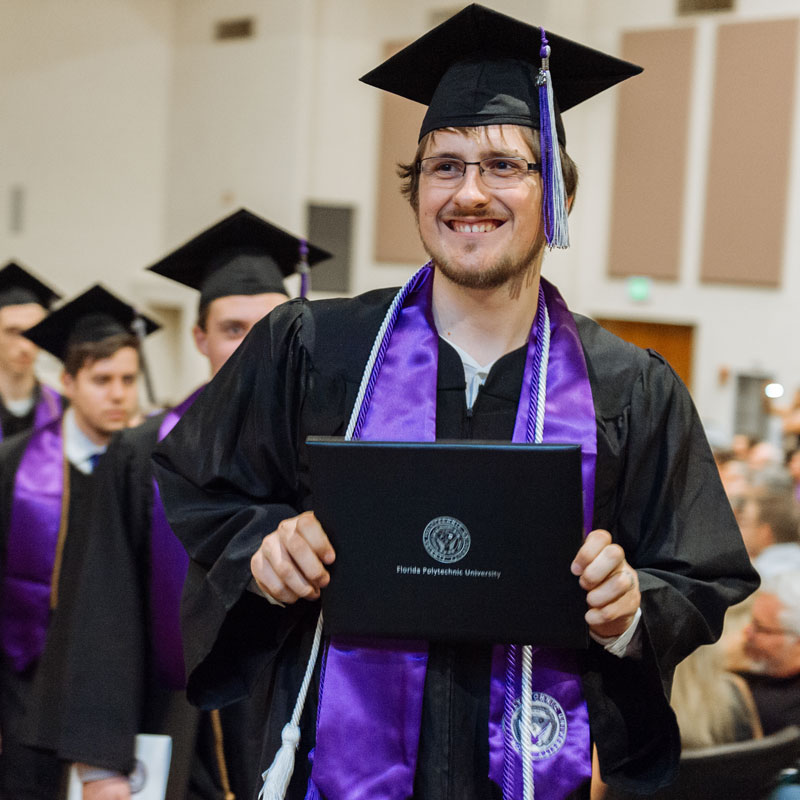 Commencement items, including graduation announcements, class rings and diploma frames, are available through
Herff-Jones
.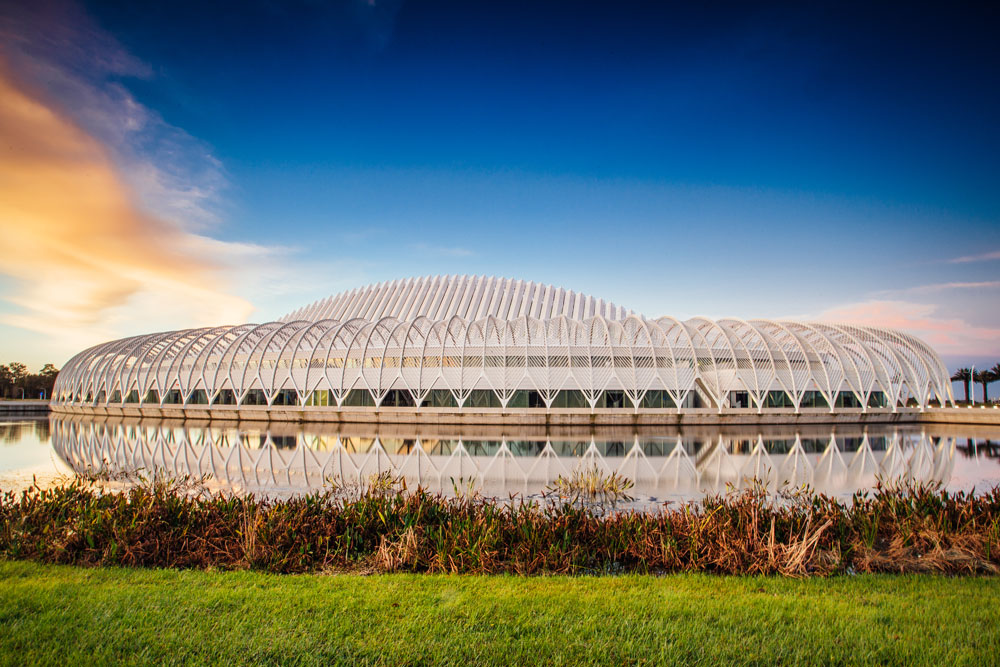 All graduates have the opportunity to participate in the Senior Class Gift. For more information visit floridapoly.edu/alumni.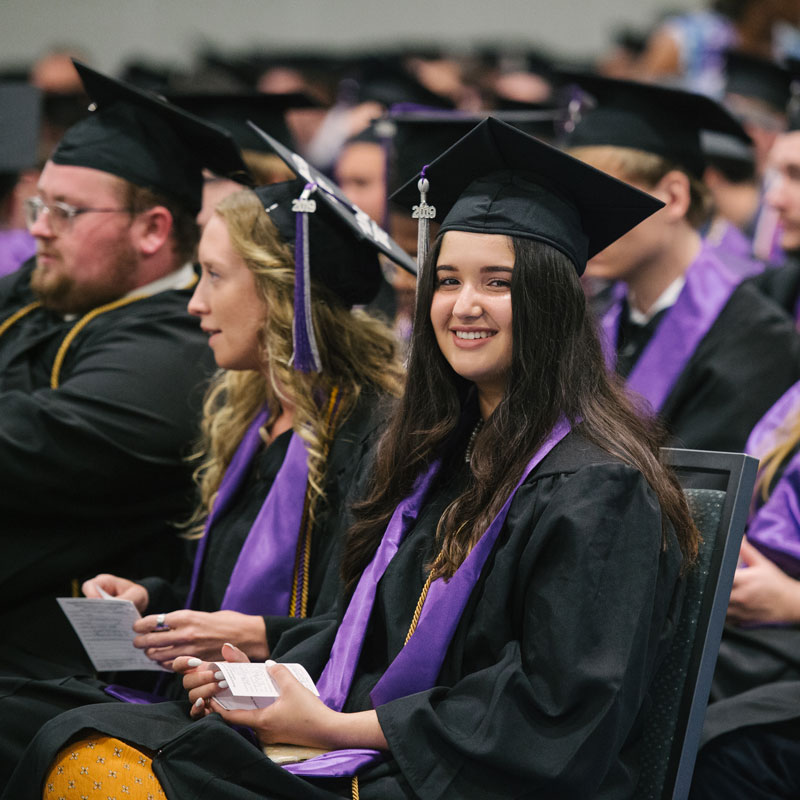 As a member of the
Alumni Association
, you can join in our efforts to foster the mission of the University, network with fellow alumni and inspire future generations of STEM leaders.