Update on remote instruction, travel, and events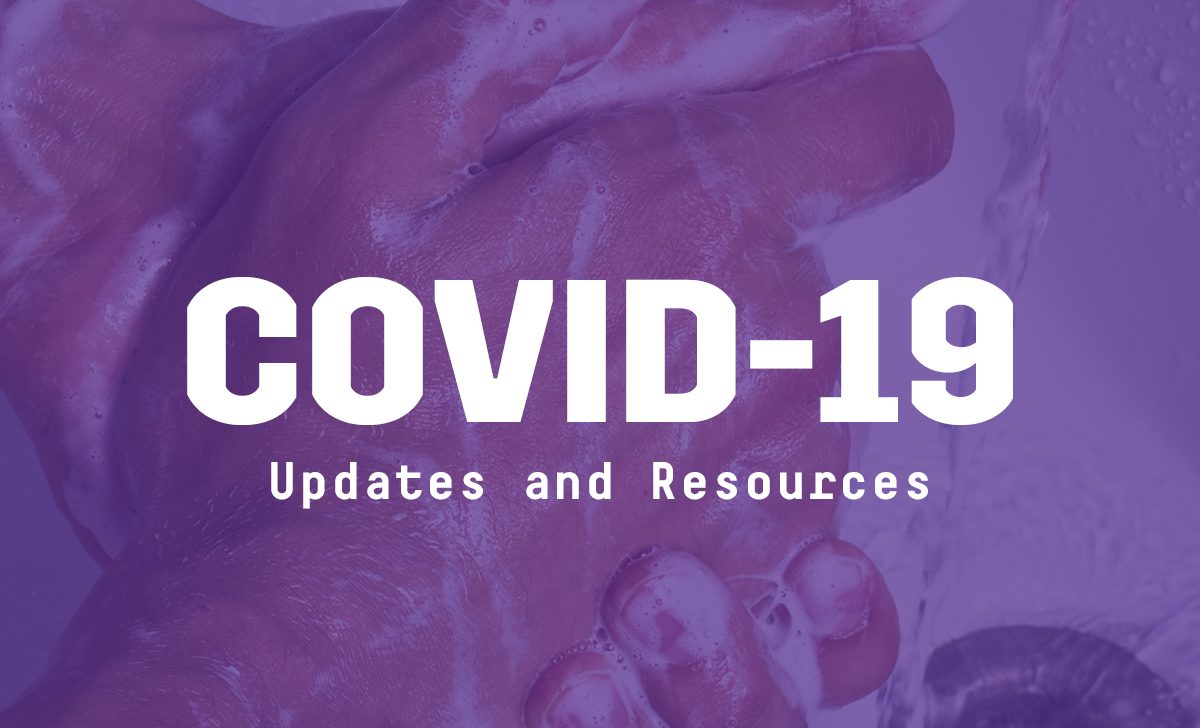 The health and safety of our students, faculty, and staff is our top priority. Visit our webpage for resources and additional information.
March 12, 3 p.m.
Dear Florida Poly community,
The University continues taking significant steps to protect our students, faculty, staff, and the Polk County community from the ongoing global COVID-19 outbreak. It's important to remember that although the virus is in Florida, there have been no confirmed cases reported in Polk County, including at Florida Poly, that we are aware of at this time.
The decisions we are making are the result of ongoing monitoring and assessment of the situation, as well as consultation and direction from the Board of Governors, the state, and local, state, and national health officials. All of these decisions are made with your health in mind.
We can all contribute to slowing the spread of this disease by practicing social distancing and preventative hygiene. These two concepts are at the core of many of the actions we have taken, and we'd like to explain more about what we are doing and how it affects you.
STUDENTS

: We announced yesterday that we are moving to remote instruction beginning March 16 and we are encouraging students to leave campus and return home. However, for those unable to leave, the dorms will remain open and food service will be provided. Please check your Florida Poly email for the most current information pertaining to students. The student affairs team is available to answer any questions and an email to that effect was sent out last night, March 11. Representatives from student affairs will be available at the south entrance of the IST Building from 10:30-11:30 a.m. and 2:30-3:30 p.m. on Friday, March 13 to answer questions in person. You can always email Dr. Kathryn Miller as well.

FUTURE CLASSES AND INSTRUCTION

: Many of you undoubtedly have questions about how our two-week move to remote instruction will work. Information on classes and remote instruction will be sent by email. Please watch Florida Poly email for important messages from the provost, student affairs and your faculty. Students will be updated as information becomes available.


UNIVERSITY-AFFILIATED TRAVEL

: At this time, all university-affiliated travel has been suspended for a period of at least 30 days.

PERSONAL TRAVEL/PLANNED TIME OFF

: We strongly discourage personal travel but know that many employees may have vacation plans in the next couple of weeks as area schools begin their spring break. Remember that even if there are no cases of COVID-19 currently being reported at your destination, circumstances may change while you are there.
Please monitor the website of the U.S. Centers for Disease Control and Prevention and those of the state and local health departments in the area you will be visiting to know whether your destination is experiencing community transmission of the virus (spread of COVID-19 from person to person). The CDC also has created a webpage focused on domestic travel concerns.
INTERNATIONAL TRAVEL

: If your personal travel plans include international travel, please be aware of current CDC guidance. All students, faculty, and staff who return from ANY international travel or who return from any cruise must self-isolate and monitor their condition for 14 days after their return and not return to campus. Inform your supervisor of any international travel you may have scheduled.

EVENTS

: All Florida Poly events scheduled from 5 p.m. March 13 to March 30 are canceled or postponed, including Phoenix Family Day and Florida Poly Pi Run. Event organizers also have canceled April's FLPolyCon.

FACULTY AND STAFF

: Although students will not be on campus on Monday, you should report to work as usual. We are looking closely at all remote working options as the situation progresses and will keep our employees updated via email. Also, please feel free to dress casually during this time.

BEST PRACTICES

: We continue to ask that everyone follow the CDC's recommendations to prevent the spread of COVID-19.

Wash your hands often with soap and water for at least 20 seconds, especially after going to the bathroom; before eating; and after blowing your nose, coughing or sneezing. Use an alcohol-based hand sanitizer if soap and water are not available.
Avoid touching your eyes, nose, and mouth.
Avoid close contact with people who are sick.
Stay home when you are sick.
Cover your cough or sneeze with a tissue, then throw the tissue in the trash.
Clean and disinfect frequently touched objects and surfaces using regular household cleaning spray or wipe.

MORE INFORMATION

: It's critical that we all stay informed about the evolving COVID-19 situation. We will continue communicating our actions via email, social media, our COVID-19 webpage, and the Florida Poly app.
You should also monitor the websites of the CDC and Florida Department of Health for the most up-to-date information. The state also has established a COVID-19 call center and can answer your questions around the clock at (866) 779-6121 or via email at COVID-19@flhealth.gov.
This is a challenging time for our campus and our community, and we all must do our part to minimize the spread of COVID-19 and keep one another safe and healthy. Thank you for your extraordinary cooperation and understanding as we face this unique situation together.
Stay well,
Dr. Randy K. Avent
President
Contact:
Lydia Guzman
Director of Communications
863-874-8557