Florida Poly ranked #2 for best affordable mechanical engineering degree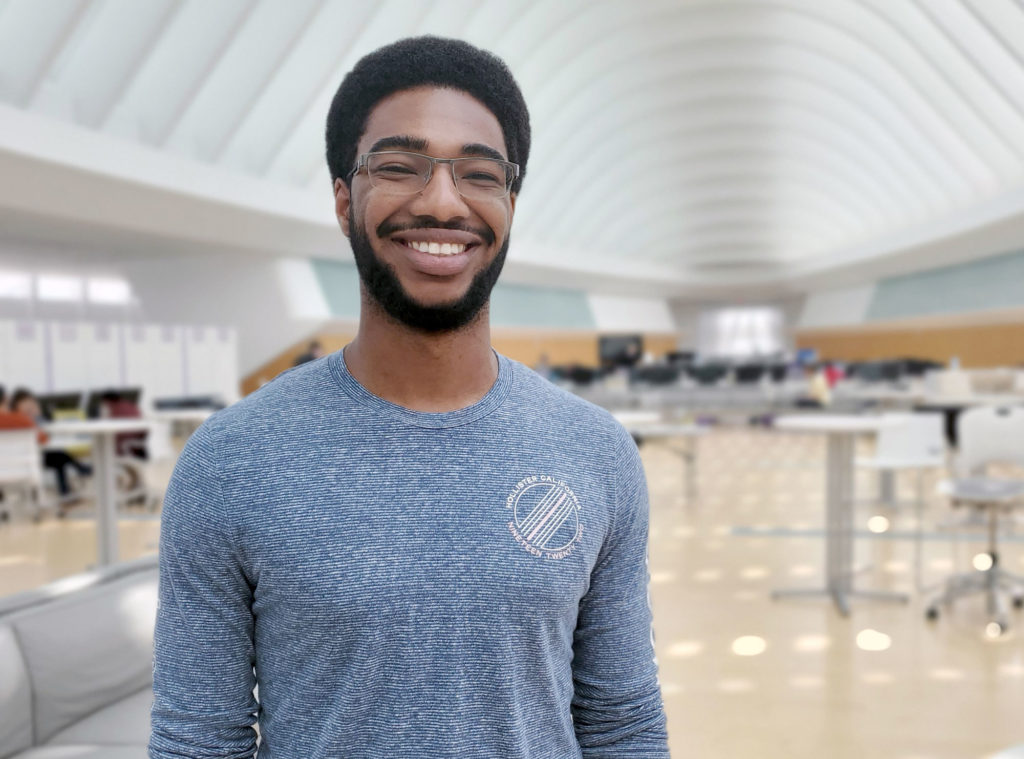 Florida Polytechnic University has been ranked number two in the nation for delivering quality, affordable mechanical engineering education by Affordable Schools. The website provides resources to help college-bound students find high-quality, affordable programs.
The site's list of the best affordable mechanical engineering degree programs ranked Florida Poly second only to University of the District of Columbia.
"Florida Poly is incredibly affordable for the world-class university education students receive," said Dr. Ben Matthew Corpus, associate vice provost for enrollment management at the University.
Florida Poly also has been ranked number one in the nation for having the lowest out-of-state tuition among American colleges and universities by the website ValueColleges.
"Student loans have surpassed $1.5 trillion in America, with 70% of public college graduates struggling through that debt," Corpus said. "That's not the case for Florida Poly students."
Only 11% of Florida Poly graduates hold student loan debt. Of those, the amount is half the amount of the national average.
"Finding the best affordable mechanical engineering degree is smart for students to switch gears into an in-demand STEM career with little debt," Affordable Schools said of its rankings. "Getting an economical mechanical engineering degree can prepare innovators for making futuristic things like self-driving cars, drones, supersonic aircraft, and robots a reality."
Florida Poly senior Makail Davis said his mechanical engineering education has opened doors for him that would have been unreachable at other universities.
"I've had a lot of opportunities as a student here," said Davis, a graduate of Timber Creek High School in Orlando, Florida. "I got an internship at J.W. & Associates and they hired me and a few other engineers to build a robot. We are actually doing the work ourselves and communicating with customers directly – that's a lot more than what a normal internship would allow."
The quality of the University's mechanical engineering program provides students with the foundation to be successful in these types of endeavors, according to Dr. Mary Vollaro, the chair of the Department of Mechanical Engineering at Florida Poly.
"The mechanical engineering program is ABET-accredited with courses, laboratories, and highly qualified faculty in the areas of mechanical, material, thermo-fluid sciences, and aerospace," Vollaro said. "Our ME elective courses and concentrations provide students and faculty with the opportunity to explore specialized areas within the broad field of mechanical engineering."
Vollaro said the dedicated faculty and small classes drive a productive dialogue, innovative curriculum, and unique educational experiences. This setting creates the perfect atmosphere to combine affordability with quality and innovation for long-term student success throughout the state.
"Our small, collaborative environment here at Florida Poly allows faculty to pursue their research interests, working closely with both graduate and undergraduate students and achieving great success," Vollaro said.
Contact:
Lydia Guzman
Director of Communications
863-874-8557