Florida Poly students work to revolutionize palm tree trimming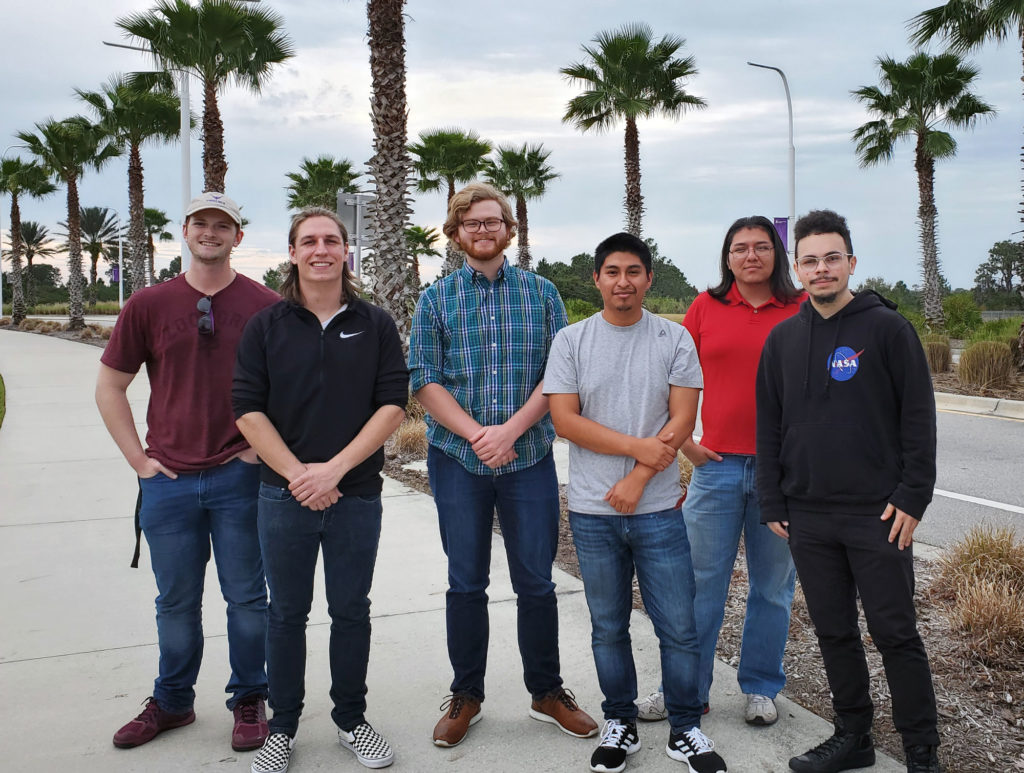 Pruning Florida's towering palm trees is a tough, dangerous job, but a team of Florida Polytechnic University seniors is working to make the task faster, safer, and more cost effective.
"From the ground, you have to be careful that the palm fronds don't fall on you, and some have spines that can puncture you on the way down," said James Holland, a computer science major from Spring Hill, Florida. "You also have seed pods that are heavy, and palm fronds could knock a coconut loose from certain trees – there's a lot of hazard to be had."
Taller trees pose even more dangers as workers use bucket trucks to reach trees that reach heights of over 50 feet and falls become a significant risk. When coupled with the $60 to $1,000 cost for trimming a single tree, the situation becomes especially challenging.
This is why Holland and 11 other Florida Poly students are working on a capstone design project to create a robotic palm tree trimmer that would revolutionize the arduous task. Capstone teams work on their projects throughout their senior year.
"Our sponsor, Joe Cuffel, came to the University with a project he had filed a patent for years back, but never completed," said mechanical engineering major EJ Shynski. "It was based upon a need he saw as he hired individuals to trim his own palm trees. One of them almost had an injury and nearly fell from a tree."
Cuffel has tasked the group of students with developing an app-controlled trimmer that climbs trees of any height and trims the fronds while the user is a safe distance away. The trimmer's design is a 36-inch device that wraps around a tree and climbs with arms that have pivot points with spring tension to continuously its push wheels onto the trunk.
"Think of a roller coaster, but sideways on tracks that go around – it's on a platform that rides on those rails," said Shynski, of New Port Richey, Florida.
Some members of the team worked on calculations for the trimmer and have started building the device out of PVC material. Other team members are developing the app to control the device and working on ensuring the appropriate amount of power is delivered to the right components at the right time.
"I'm learning a lot about how to communicate with other people," said mechanical engineering major Kevin Burgos Susana, of Jupiter, Florida. "With this being such a large team, we have lots of different people that need to come together and talk, and I feel like that's what a professional work environment will be like."
After the project is complete in May, the device should scale trees with diameters of six to 16 inches and be ready for Cuffel to continue the work of refining the device.
"The idea itself is very innovative, especially here in Florida," said Liam Flaherty, an electrical engineering major from Clermont, Florida. "It's really cool to look to the future and see that this could actually end up being something that people use.
"It's cool to be on a team that created something like that."
Contact:
Lydia Guzman
Director of Communications
863-874-8557