New Phoenix Flight internship program guides student entrepreneurs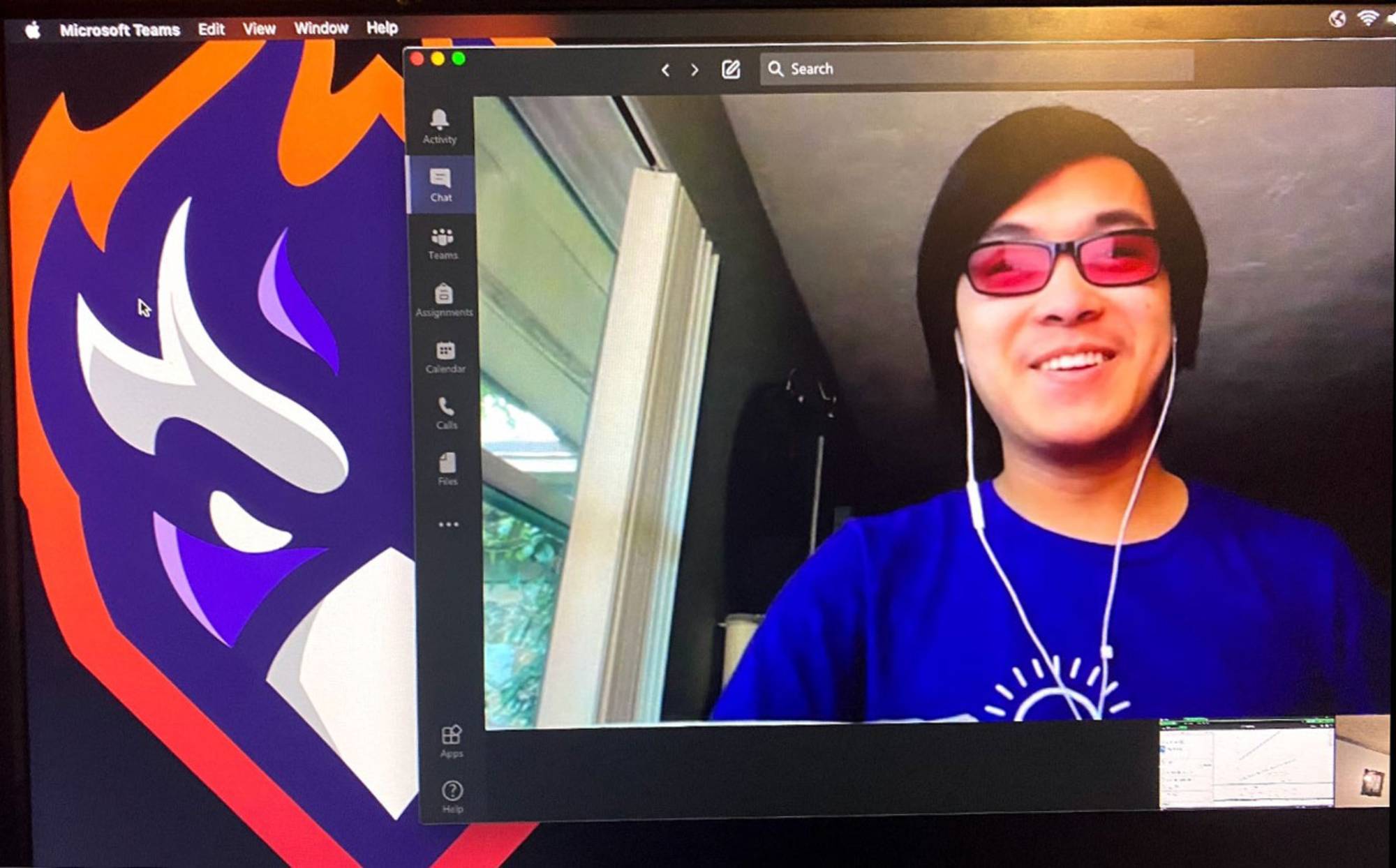 Students who have a great idea and the drive to make it become a reality are finding support this summer with Phoenix Flight, Florida Polytechnic University's new entrepreneurial internship program.
The program took shape this summer after COVID-19 restrictions and closures caused many planned student internships to be delayed or canceled.
More than 40 students are working in teams to turn about 20 different ideas into viable entrepreneurial concepts, such as a neuroprosthetic device to assist with anxiety and post-traumatic stress disorder, a prosthetic device for children, a new type of URL shortener, and an app to assist people with Disney bounding, or coordinating their outfits to evoke the style of a Disney character.
Students who successfully complete the program will fulfill their degree program's internship requirement.
Justin Heacock, Florida Poly's entrepreneurship coordinator, said traditional professional internships require a project and a sponsor who directly oversees and teaches the student. The Phoenix Flight program follows this format by overseeing and guiding the different student projects.
"I meet with the teams every other week and my role is to help them become a more effective and professional team as they create their startups," Heacock said. "A lot of what I do is play translator between what the students learn in class and how to put it in practice.'"
Phoenix Flight is a natural next step for students involved with Phoenix Nest, the University's virtual startup incubator.
"This is a dedicated launching program for exceptional students and exceptional ideas who want to make the effort to move their idea forward," Heacock said. "It speaks volumes about the flexibility and innovation of our University that we started this program and are allowing students to explore an opportunity through the guidance of the entrepreneurship program."
Computer science seniors Jason Chua and Connor Coddington are working on a project to create a URL shortener similar to Bitly or TinyURL, but with the use of a compression algorithm.
"We were trying to select a project that we knew would challenge us and put us outside our comfort zone," said Chua, from Cooper City, Florida. "When I heard about the Phoenix Flight program, I was really happy that not only could I pursue my dream summer project, it could also count as an internship."
Chua said the experience has been eye-opening.
"I would never have considered the business applications and the entrepreneurial side of what my partner and I are doing," Chua said. "We were just doing it for fun and now we are learning it has actual business applications.
"In my dreams it will be a successful business based around compression, but at the very minimum I have an idea for a masters-level research topic."
Heacock said the success of projects like this one shows the potential of the program, particularly when compared with traditional student incubators, which typically don't offer the personal support and resources available in Phoenix Flight.
"No other program really has that hands-on capability," Heacock said. "It's a very unique thing to have someone literally guide you on how to do a startup – that's something people pay thousands of dollars for.
"I want this to be a constant feeder for serious innovations coming out of Florida Poly."
Contact:
Lydia Guzman
Director of Communications
863-874-8557