Internship with multinational software company blossoms into ongoing opportunity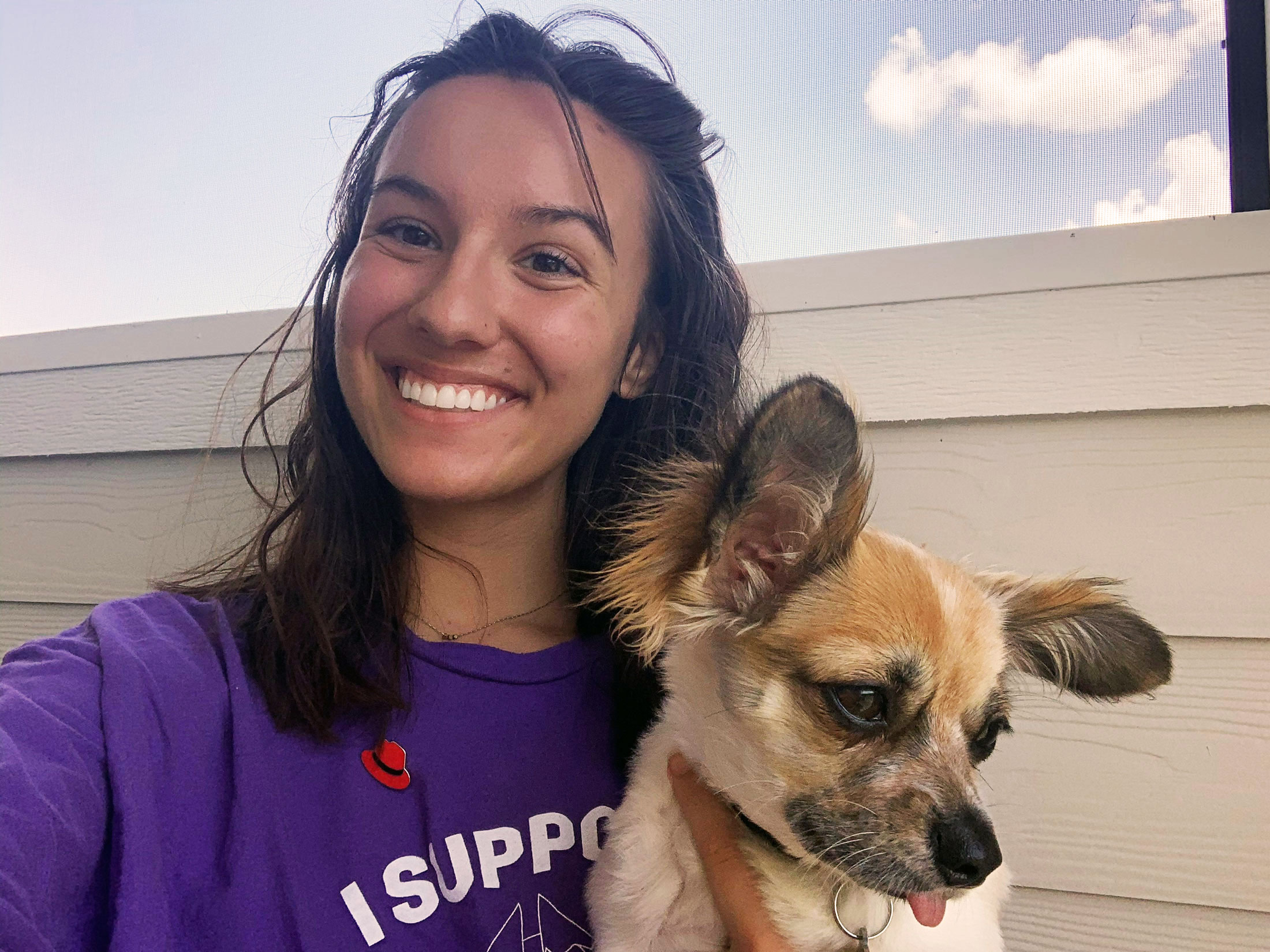 A summer internship with multinational software company Red Hat turned into a long-term remote work position for Florida Polytechnic University senior Isabel Zimmerman.
"It is such a good experience and the team I work with is so much fun and so willing to share their knowledge," said Zimmerman, who is majoring in data science with a concentration quantitative economics. "They all come from different backgrounds and it's so welcoming and such a great place to grow."
Zimmerman planned to spend her summer in Boston, Mass., completing her internship in person with the company, but the job like many others shifted online after the COVID-19 pandemic began. Instead, she joined the team from her home in Moline, Illinois, as part of Red Hat's Artificial Intelligence Center of Excellence.
"The center is the link between all of the emerging technology that Red Hat is putting out and integrating machine learning and artificial intelligence into the cloud architecture that Red Hat is creating," said Zimmerman, a Presidential Ambassador at Florida Poly. "I was helping build demos that the team is able to display to internal and external users to show how all these pieces can fit together."
In one demo she built, Zimmerman showed how different machine learning models can help combat data drift, or a change in relevance of data that is collected over time.
"Data drift is essentially when I was 12 and made my Spotify account, I was listening to the Jonas Brothers and One Direction, but that's not my music anymore," she said. "It's understanding when you need to update the model, and it's a question that a lot of big companies want to answer."
Zimmerman's work impressed her team, and once she wrapped up her summer internship, the company offered her a part-time position to continue with working them remotely as she finishes her degree. The experience has helped her grow increasingly confident in her abilities and excited about the work Red Hat does.
"It wasn't a data science company and I wasn't sure I was going to be able to use all the skills I'd built up, but I was pretty confident that even in the places I didn't know all the details, I had the basics of machine learning, computer science, and data science and was able to understand the conversation," she said. "I was surprised at how prepared I was."
Contact:
Lydia Guzman
Director of Communications
863-874-8557