Microsoft expert offers project management insight to Capstone students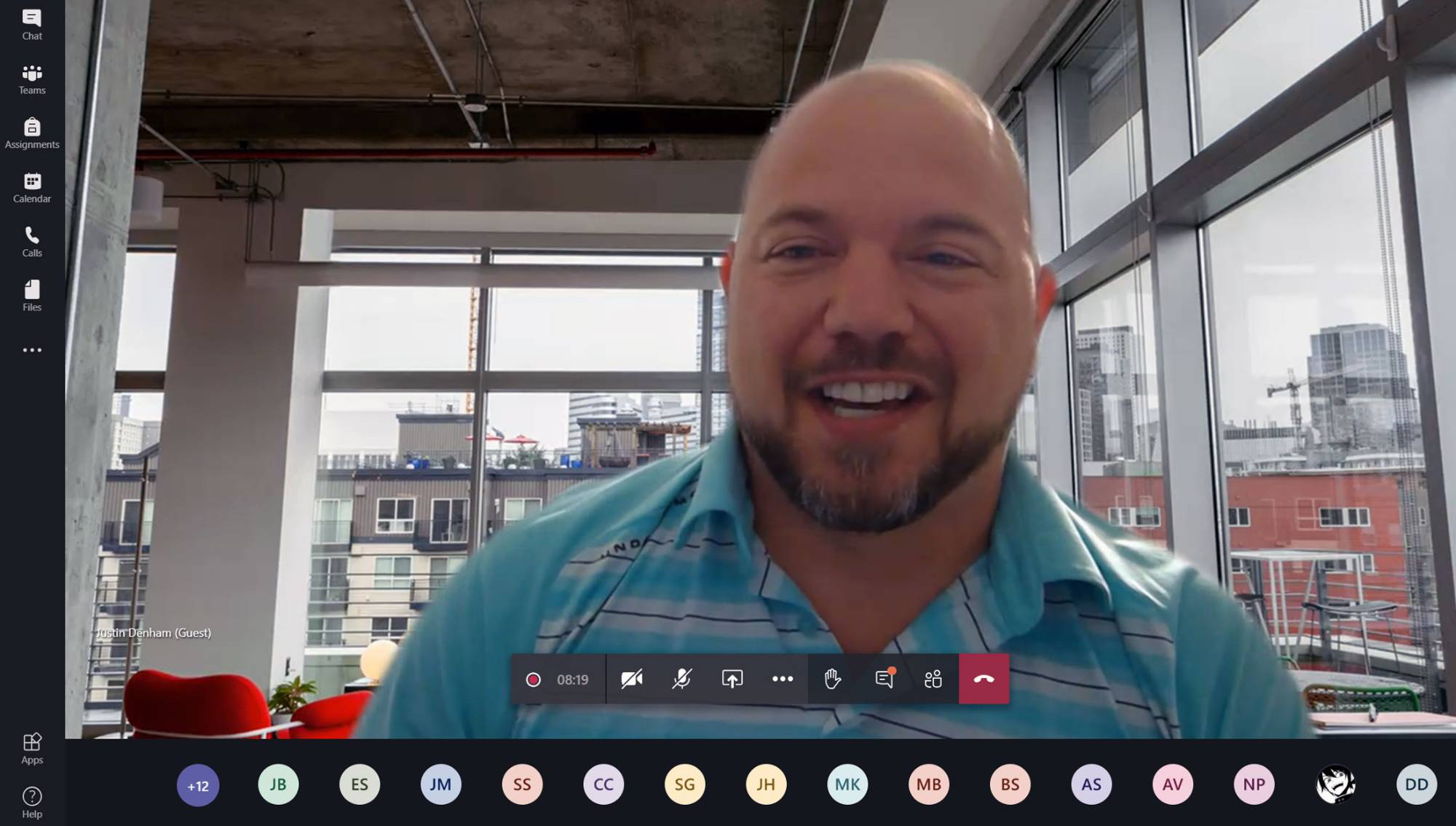 Florida Polytechnic University students working on their capstone senior design projects received a lesson in successful project management from an expert in the field on Tuesday, Sept. 8.
Justin Denham, a modern service management consultant at tech giant Microsoft, volunteered to lead a series of virtual lectures to help these students improve the way they move forward with their projects.
"The material we're talking about right now should 100% support how they are able to manage and complete their project," Denham said. "Even with these short sessions we can give them the tools they need to manage their actual capstone project."
About 35 students and faculty members attended the lecture, which sought to educate students about the waterfall and agile project management systems. A second group of students will view the lecture later this week, bringing the total number of participating students to about 60.
Students had the opportunity to ask Denham questions about the lecture topic as well as how to be successful in a career after graduation.
"The marketplace is extremely challenging to navigate, and entering the workforce right now is probably as challenging as it has ever been," Denham said. "Trying to understand and navigate between academic knowledge and what is actually going to be used and implemented in the real world will give Florida Poly students a leg up in their search when they begin looking for a job."
Dr. Doga Demirel, an assistant professor of computer science at Florida Poly, said it's important for students to be able to connect with and learn from people in industry.
"They have a different view than us, the instructors, since they get to work on this every day," Demirel said. "It's great for our students to see how these terms we use every day are used in real-world companies like Microsoft."
Denham and his colleague, Adam McCullough, a modern service management senior consultant at Microsoft, have made it a priority to connect with and help students at Florida Poly interested in pursuing careers in STEM.
"We love engaging and mentoring," Denham said. "It is something we really enjoy and appreciate. Both Adam and I had a lot of folks trying to give to us in our career, and giving back is something we enjoy doing."
He said this outreach aligns well with his goal as a professional in STEM.
"I want to arm students with the best ability to do whatever they want to do in life," Denham said.
Contact:
Lydia Guzman
Director of Communications
863-874-8557