Florida Poly Police Department awarded statewide law enforcement accreditation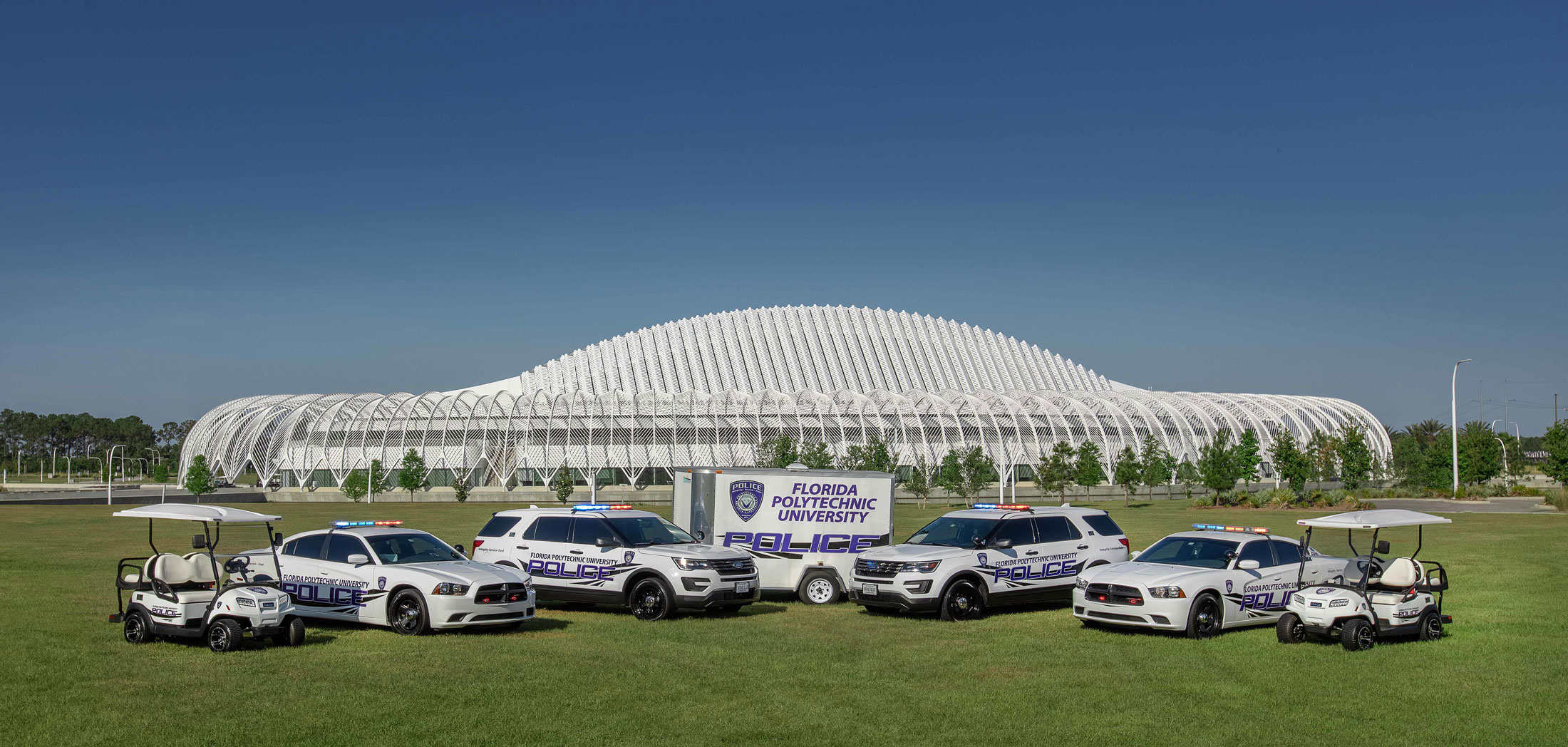 LAKELAND, Fla. – The Florida Polytechnic University Police Department is now an accredited law enforcement agency in the state of Florida. The department received the award from the Commission for Florida Law Enforcement Accreditation (CFA) on Thursday, Oct. 15, recognizing its policies, procedures, and processes as meeting or exceeding industry standards.
Accreditation standards address a wide range of law enforcement activity, including overall agency management, use of protective action, field operations, human resources, training, investigations, property and evidence, and special operations.
Independent assessors from the CFA reviewed the department's written directives and other documentation to certify that the agency follows the established standards. The assessors' report noted no issues of non-compliance during their three-day review last July.
"Our story is one of creating a brand-new police agency, so we decided to base our general orders and procedures on the highest standards of law enforcement," said Police Chief Rick Holland. "This accreditation validates years of dedication to ensure we have contemporary policies, procedures, and training to guide our operations."
The Florida Poly Police Department was established when the University opened its doors in 2014. At the time, the agency had only two officers, a chief, and a deputy chief. Since then, the department has grown to 10 officers and four supporting staff members. Combined, they have more than 250 years of law enforcement experience.
"Anyone can claim they are a good department," Holland said. "But we demonstrated our commitment to accountability and transparency by asking independent assessors to review our policies and procedures."
Law enforcement accreditation is a voluntary process for police agencies, but it was a priority for the Florida Poly Police. The department began the official accreditation process in the fall of 2018, and Holland gave credit to the entire agency for getting behind the project from the start.
"Our experienced members recognize the importance of this accreditation and worked diligently to ensure our daily procedures are consistently in compliance with the standards," Holland noted.
The CFA accreditation award is in effect for three years. CFA assessors will reevaluate the department in 2023.
Contact:
Lydia Guzman
Director of Communications
863-874-8557