Students learn about career in gaming at Xbox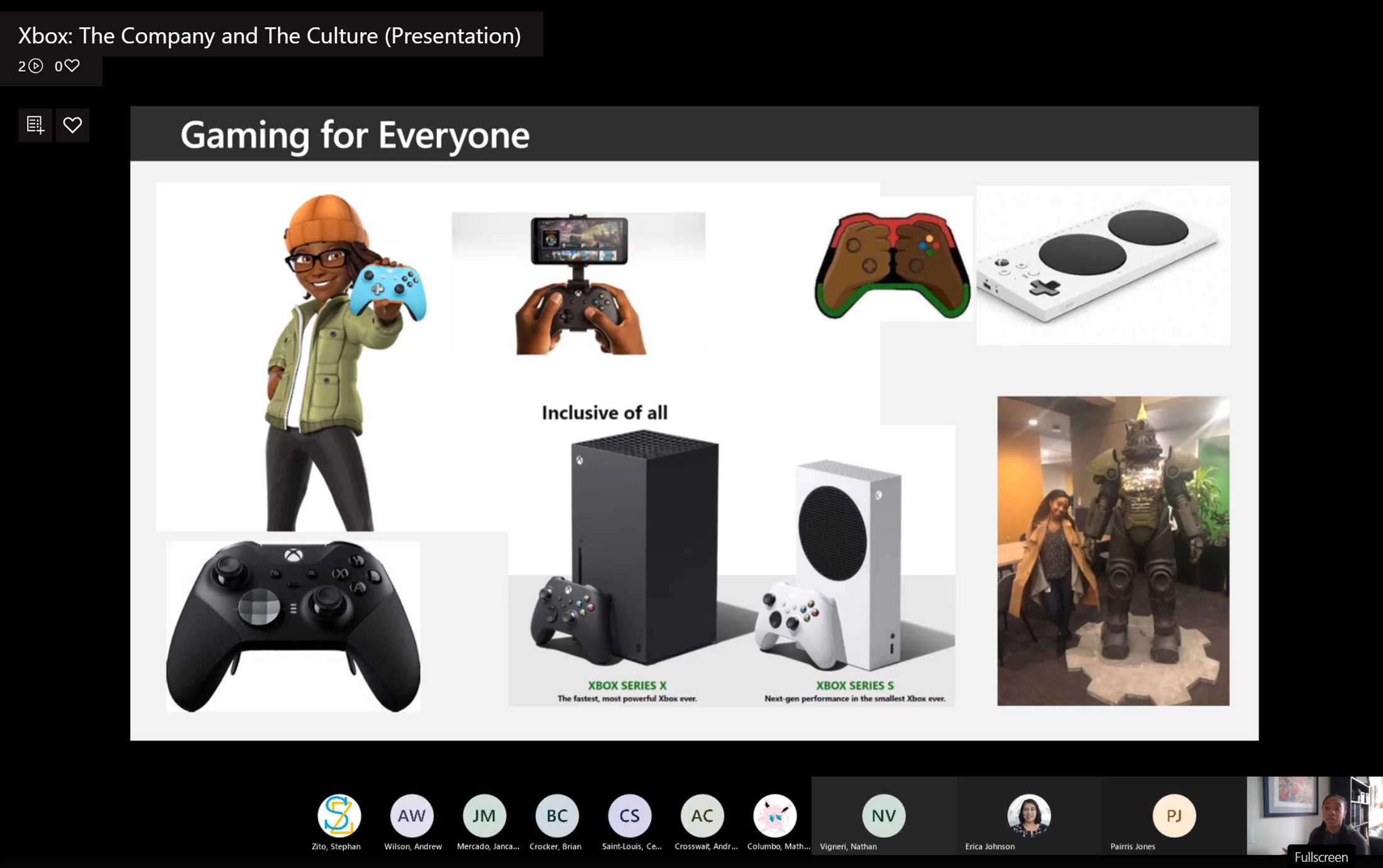 Students who dream of one day joining the world that brings their favorite video games to life had an opportunity to hear directly from a professional in the field.
Aaliyah Burroughs, partner technical advisor at Xbox, joined Florida Polytechnic University's career development office for a virtual speaker session with students on Friday, Oct. 16.
"I hope they were able to learn that finding their passion and really aligning their career path to it is so important," Burroughs said. "It's one thing I did – I found out I was good at the tech side and that I love tech in general, and being able to align that with my journey has been huge."
Burroughs outlined her educational and career paths, describing how she went from a business major at Pennsylvania State University to embracing her passion for technology and working at her dream job at Xbox. As a partner technical advisor, she helps customers resolve technical issues involving Xbox products and services.
"After I did my first two years going through all the intro courses in business, accounting, and finance, I was like, 'This is not for me. This is not my strong suit and not something I can see myself doing day in and day out,'" she said.
Burroughs began working in computer maintenance on campus and helping people with their software needs. But video games always played a role in her everyday life.
"When I would come back from working all day, I would come home and paly video games. If my day was super sad, I'd play a cartoon, family-style game. If I was upset, I'd jump into a first-person shooter," Burroughs said. "At one point I started thinking about what goes into making a game and what all the things associated with it are."
Students who attended the virtual discussion took advantage of Burroughs' candor and asked a wide variety of questions ranging from how to optimize their LinkedIn profile to requesting tips for indie game developers.
Pairris Jones, Florida Poly's associate director of career development, said events like this are critical to educating students about the possibilities available to them.
"Not only did our students gain a great understanding of the organizational culture and brand of Xbox, they were able to learn more about the kinds of opportunities available to them as graduates of our University," she said.
Burroughs said that as a member of an underrepresented group in the video game industry, she prioritizes working with young people interested in a future in STEM.
"As a Black woman, I think representation is huge," she said. "We have always been missed in these spaces, and being able to step up and show my face and show that I'm here can maybe make a difference."
Contact:
Lydia Guzman
Director of Communications
863-874-8557