Phoenix earns national archery ranking and advances Olympic goals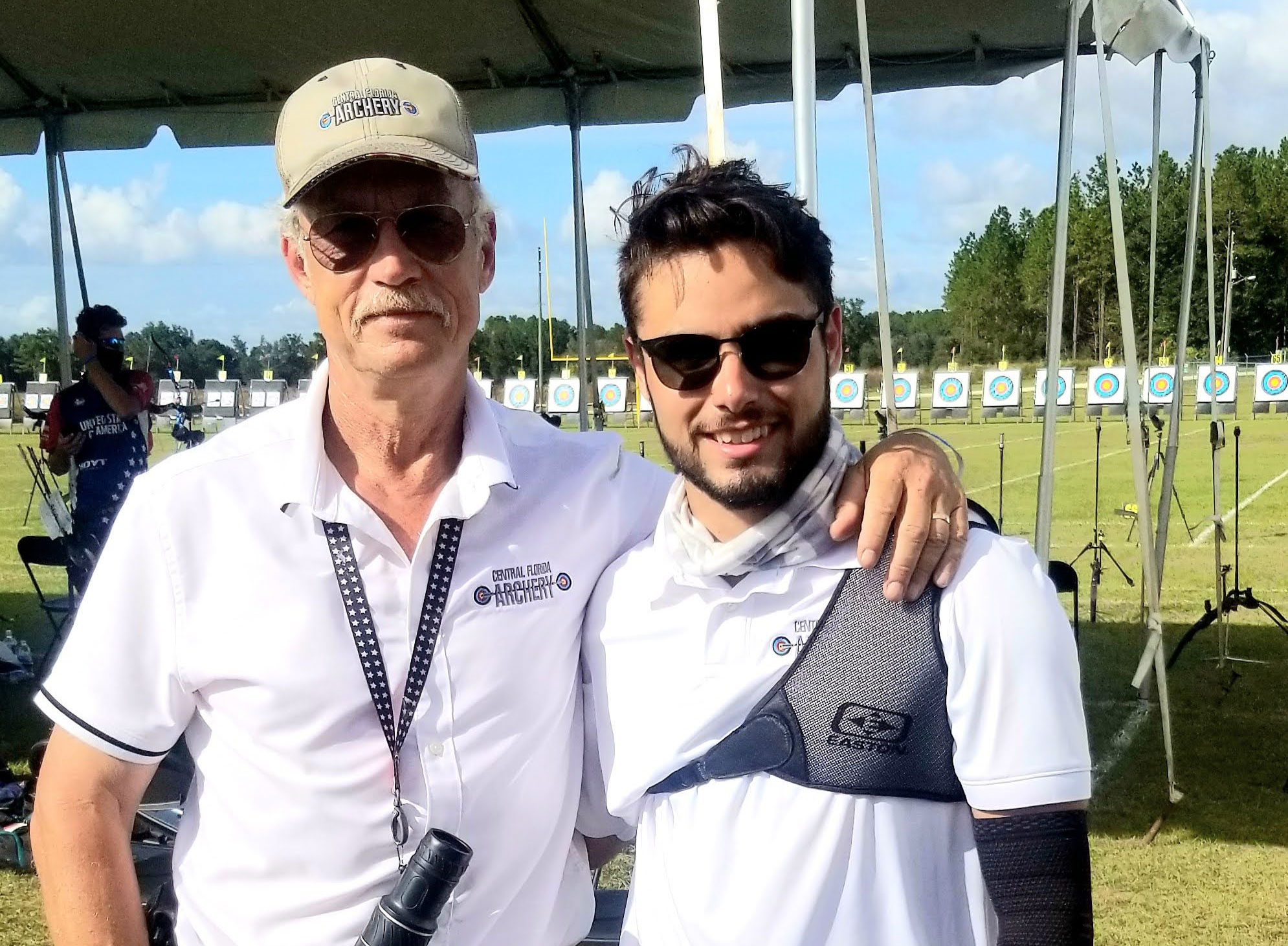 Florida Polytechnic University junior Bruce Hicks has taken a giant step toward achieving his goal of representing the United States in the 2024 Olympic Games in archery.
The electrical engineering major recently was ranked 48th in the country in men's archery, his first time achieving top national ranking.
"Last year I ranked around 135 and this year I'm 48, which is insane," said Hicks, from Eustis, Florida. "If I keep up this progress, next year I hopefully will be ranked top 16 or so.
"Top 16 is how you make the USA Archery Team."
Hicks' most recent competition, which pushed him into the national rankings, was the Easton Foundations Gator Cup 2020 in Newberry, Florida, on Nov. 6-8. There, he competed just steps away from Team USA, who could watch his every shot. Hicks also competed head-to-head against a member of the team.
"I went to the competition knowing I wasn't going to win, but I put up a fight," said Hicks, who is founder and president of the Florida Poly Archery Club. "Archery involves a lot of mental discipline and if you psych yourself out, you will shoot a lot worse. Even though I was shooting against him, nothing really fazed me."
Hicks said he prioritized this mental discipline during the past year of training.
"I meditated a lot about situations like that and it has helped me in a lot of ways in life in general," he said. "I don't let anything worry me too much and I don't psych myself out. If I get a bad grade, it's not the end of the world – I'll study harder and work harder, and do better next time."
This relaxed and dedicated attitude has helped Hicks as he not only incorporated a demanding practice schedule into his rigorous study routine, but also as he serves as a Florida Poly admissions ambassador and tackles entrepreneurial competitions. His team's automated tourniquet device secured a top spot in the Catapult Lakeland LAUNCH Pitch Night competition last year.
"I take what I learn in archery and physical fitness and apply it to my everyday life," Hicks said.
Now that this year's outdoor competition season has ended, Hicks said he plans to focus on indoor competitions, which see competitors shoot at targets 20 meters away. The outdoor competitions feature targets at 70 meters. And with every competition come long hours of training, hard word, and commitment.
"If I'm training for strength, I shoot 400 to 500 arrows a day at the range for six to seven hours a day as much as I can," he said. "If I'm training for consistency, I only shoot 50 to 100 arrows, but I take my time with each arrow. If I'm working on mental discipline, I shoot against people that psych me out, like my coach."
Hendrick Gouws is a USA Archery Olympic coach and has been training Hicks privately. He said Hicks' potential in the sport is limitless.
"He's made progress in leaps and bounds and he's a really good archer to begin with," Gouws said. "If he carries on at the speed he does now, he has an incredibly good chance to compete in the Olympics."
Hicks plans to attend all four national qualifying tournaments in 2021 and has his sights set on sponsorships to help him cover the costs as he works his way toward his 2024 Olympic goals and a position on Team USA.
Contact:
Lydia Guzman
Director of Communications
863-874-8557