Florida Poly bucks national trend with increase in transfer student enrollment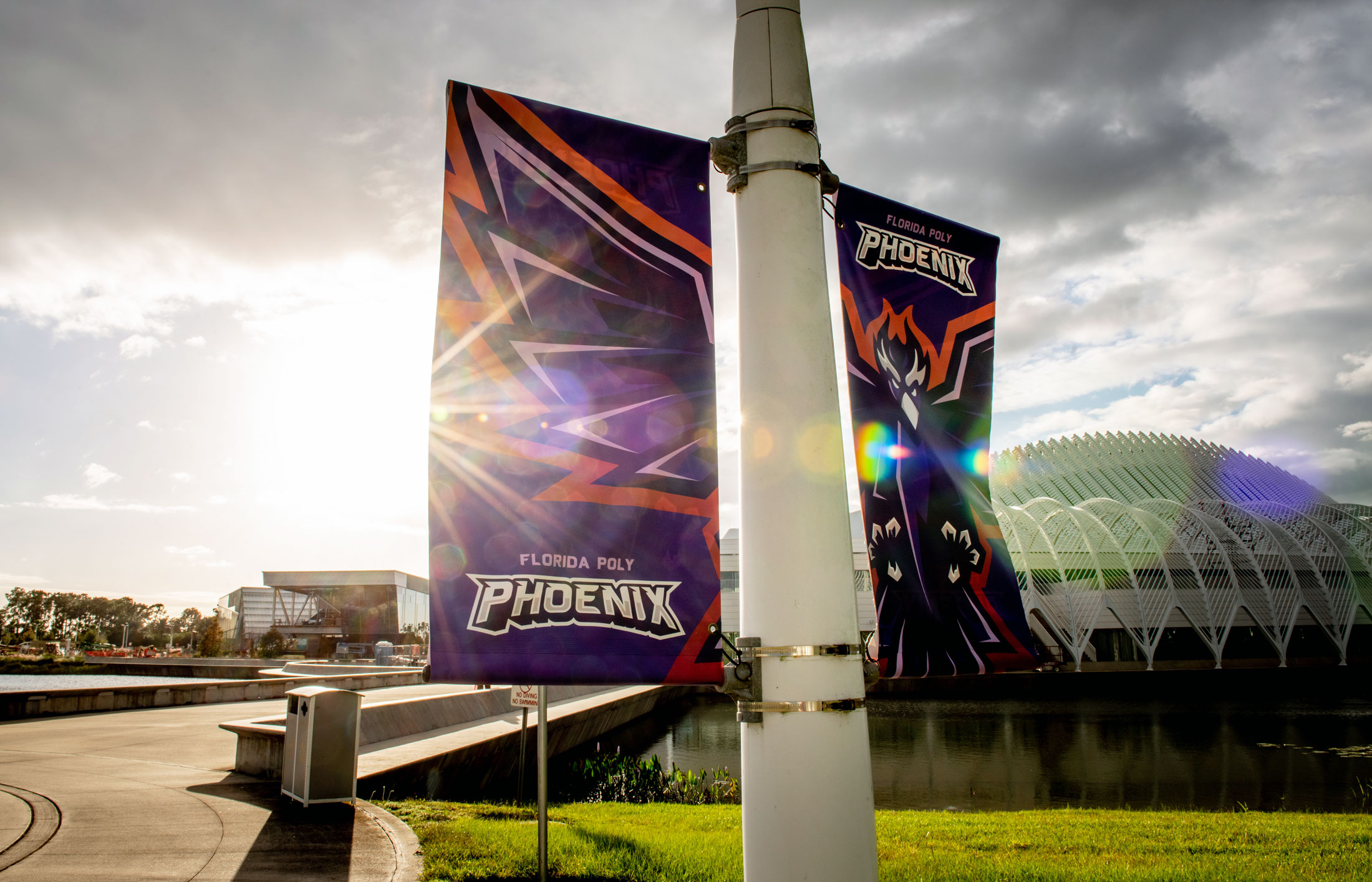 LAKELAND, Fla. - The number of transfer students enrolling at Florida Polytechnic University has increased dramatically for the Spring 2021 semester, in stark contrast to national trends.
Transfer applications to Florida Poly increased by 42% for the spring semester, and transfer deposits climbed by 180%. Dr. Ben Matthew Corpus, vice provost of enrollment at the University, said this was a continuation of positive enrollment trends seen last semester.
"While transfers dropped across the country this past fall by over 8%, it's exciting to see that at Florida Poly it's been the opposite," Corpus said. "Our new transfer applications grew dramatically, and new transfer enrollments were up by 17% in Fall 2020."
Corpus said there are many reasons Florida Poly is an attractive option for students who start their studies at other institutions, especially this academic year due to the COVID-19 pandemic.
"Students are recognizing that a small, tight-knit University like Florida Poly can provide greater peace of mind during the pandemic. They also see that even now they are able to engage fully on campus," Corpus said.
But aside from the pandemic and the focused work Ryan Sullivan, head of transfer admissions, is doing, he said there are several more motivating factors behind student decisions to transfer to Florida Poly. These include the University's recent national ranking at number 72 among more than 230 engineering colleges without a Ph.D. by U.S. News and World Report, and the University ranking No. 14 in best career outcomes for students nationwide, right behind Harvard and ahead of Stanford University, according to WalletHub's 2021's Best College & University Rankings.
Traditional incentives like Florida Poly's affordability, small class sizes, and commitment to preparing students for high-paying, in-demand careers in STEM fields also continue to be a draw for students who began their studies elsewhere.
"When I was doing research on universities that could offer a path that would let me flex my creative side as well as intellectual muscles, Florida Poly really stood out," said Alex Whitworth, a sophomore from Valrico, Florida, majoring in computer science with a concentration in game development and simulation. "I love that there are avenues within a STEM college for creative expression."
Whitworth originally attended Embry-Riddle Aeronautical University to study aerospace engineering before discovering his passion for videogame creation. After receiving his associate degree from Florida SouthWestern State College, he was able to successfully transfer to Florida Poly.
"This has been a great experience and the faculty at Florida Poly has been nothing short of amazing," Whitworth said. "Everyone has been extremely helpful, and the smaller setting feels homier."
Florida Poly is now offering transfer scholarships based on academic merit to 85% of transfer students. Additionally, the University is developing new transfer programs that include community building, career pathways, and connections with alumni.
The University's new One-Year Transfer Pipeline program assists students who begin their studies at a two-year college, and guides them toward the science, technology, engineering, and math (STEM) courses they will need for success at Florida Poly.
"About 85% of students who enter a two-year college program ultimately aspire to earn a bachelor's degree, but research shows that only 25% actually do," Corpus said. "One reason is because students don't always take courses that successfully transfer to selective four-year universities and only realize it well into their second year."
Corpus said building an admissions initiative after early STEM success from community or state colleges has students finding efficiencies in the credits they attempt, saving costs and getting to their destination sooner. Corpus said there has been an increase in applications from out-of-state, too.
"We are becoming a destination for many transfer students from both within Florida and across the country."
Contact:
Lydia Guzman
Director of Communications
863-874-8557