Ready to grow: Florida Poly recruiting dozens of faculty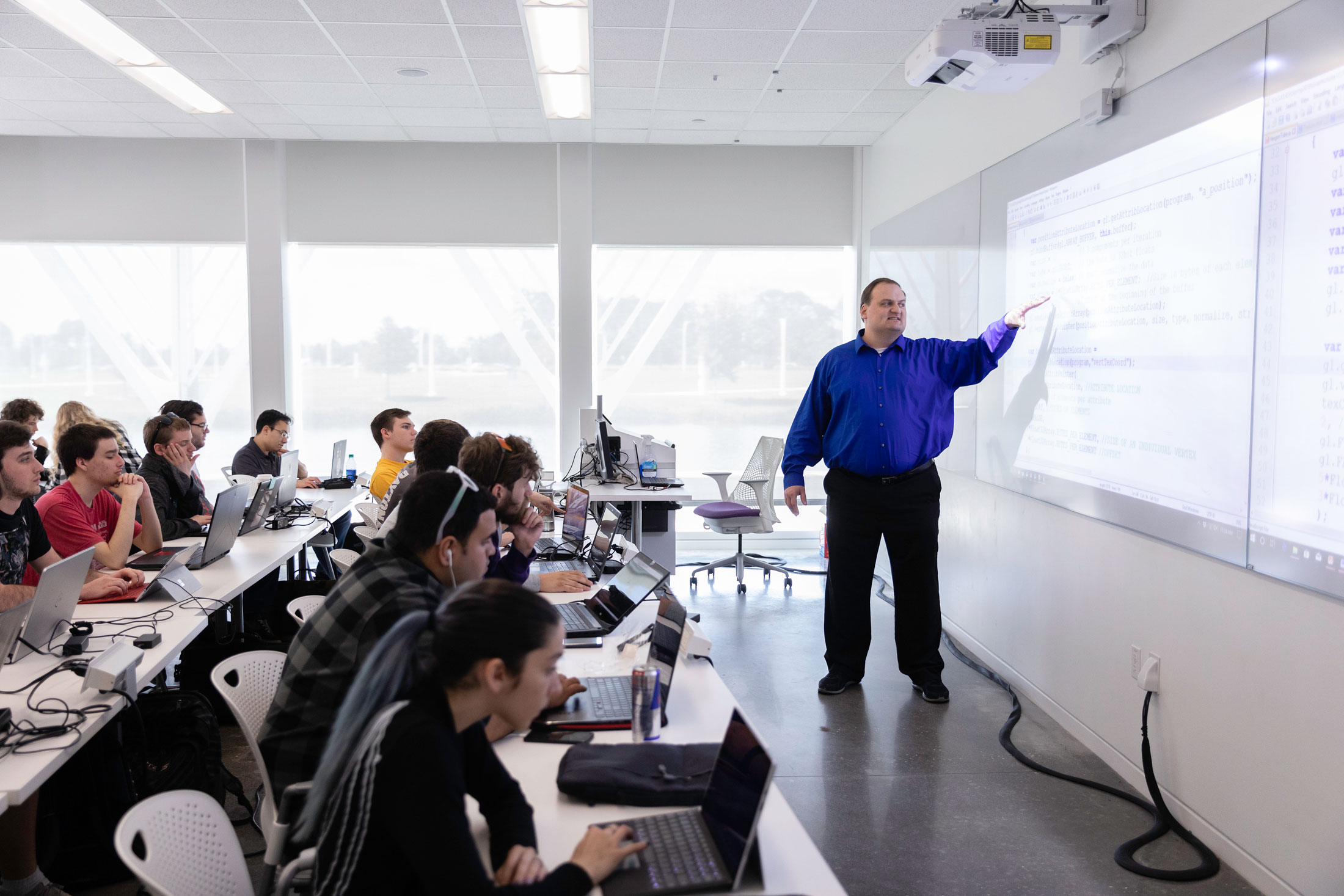 LAKELAND, Fla. – Florida Polytechnic University, the only state university dedicated entirely to STEM (science, technology, engineering, and math), is poised for unprecedented growth as it seeks to add 25 new faculty members for the fall 2021 semester.
The recruitment effort comes as many universities across the country are shedding faculty positions in the wake of the COVID-19 pandemic. One recent review in the journal Science found that faculty job openings at U.S. institutions were down 70% across STEM disciplines in late 2020 compared with the year before.
"Florida Poly is in the fortunate position to continue on its well-planned strategy for growth, especially during this time of national concern," said Dr. Randy K. Avent, Florida Poly's president. "We are excited to move forward on this robust, targeted initiative to grow our faculty as part of Florida Poly's development in the State University System."
The nationally ranked University is seeking experienced, expert faculty members to add muscle to its already formidable ranks of educators. Among the areas of expertise that are being recruited are artificial intelligence and machine learning, cybersecurity engineering, environmental engineering, mechanical engineering, and physics.
"Now that we've established ourselves as an emerging leader in STEM education, we're ready to deepen our instructional expertise and grow in targeted, highly skilled areas," said Dr. Terry Parker, Florida Poly's provost.
Once all positions are filled, Florida Poly will have increased its number of highly qualified faculty members by about 40%.
The growth in faculty staffing comes as the University also enjoys continued growth in student enrollment and academic caliber. Incoming freshmen had an average GPA of 4.25 in fall 2020 with an average ACT score of 30 and average SAT score of 1327.
"We have reached a critical point in our faculty staffing efforts and are thrilled to be at this important growth milestone," Parker said. "We are putting in the capacity for growth as we continue expanding the number and breadth of our degrees."
Faculty who join Florida Poly build solid connections with highly skilled students in small classroom settings. They are encouraged to pursue their research interests as they work to further the University's teaching and research mission.
"As Florida Poly continues to grow in capability and capacity, our faculty will play a pivotal role in ensuring we continue to provide a world-class STEM education to some of our nation's brightest students," Parker said.
View our open faculty positions here.
Contact:
Lydia Guzman
Director of Communications
863-874-8557