Former Sen. LeMieux visits Florida Poly and inspires next generation of trailblazers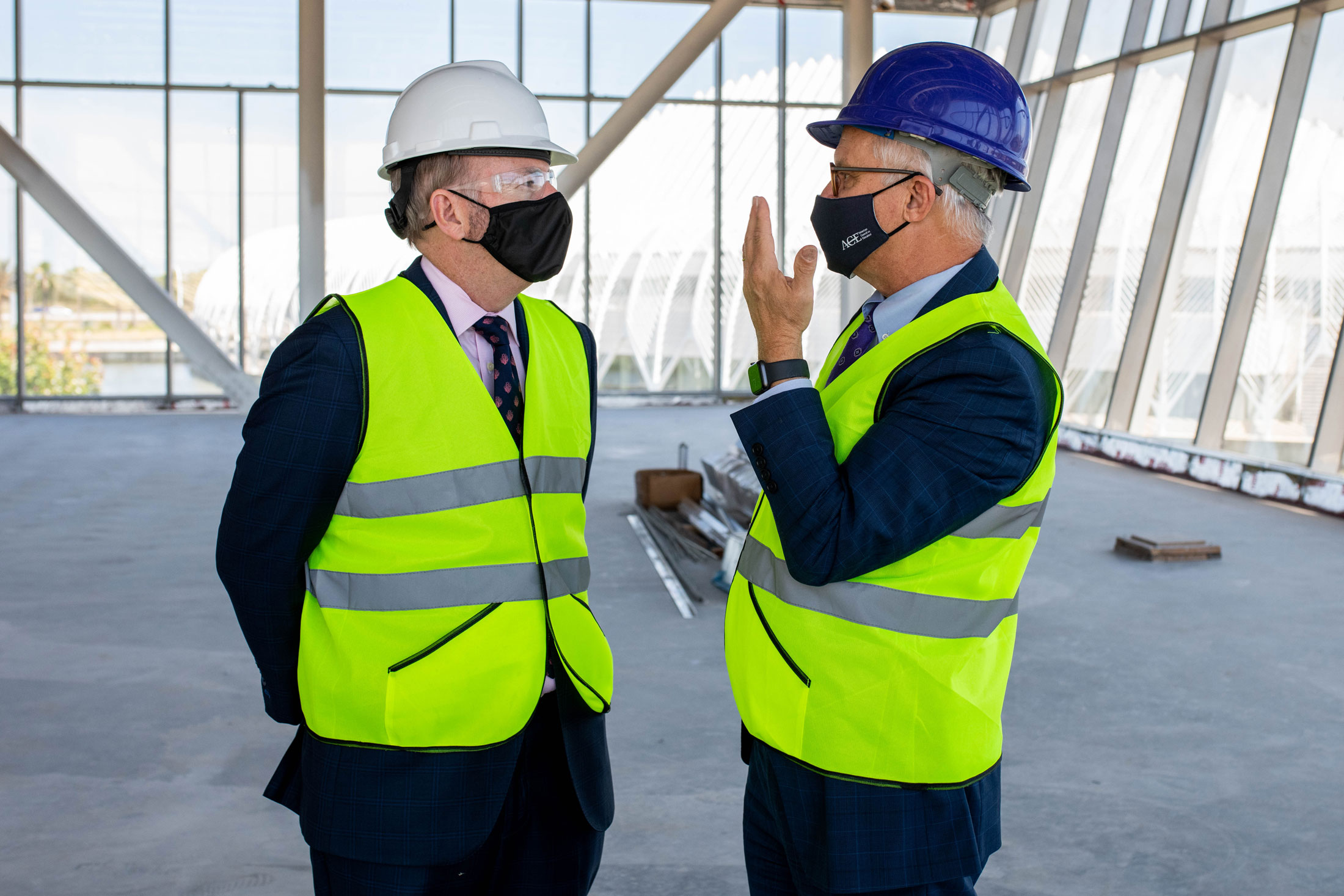 Former U.S. Sen. George LeMieux visited Florida Polytechnic University in Lakeland and encouraged students to become the next generation of impactful leaders charged with driving Florida's economy forward.
During the recent visit, LeMieux met with University leadership to discuss Florida Poly's role as an economic engine for the state, and how the institution is creating a pipeline of highly skilled talent to boost Florida's high-tech future.
"What I hear from business who are considering moving to Florida, one of the first questions they ask, is about the talent base. When you create graduates in the STEM fields, you're going to attract businesses because everybody is hungry for that talent," said LeMieux, who served in the U.S. Senate from 2009 to 2011. "This also increases wages across the board and increases innovation."
Last fall, LeMieux participated in Florida Poly's Executive Leadership Initiative (ELI), which has a primary focus of gathering leaders from business, government, and academia to share inspiring stories and expertise from their various disciplines.
"It's an honor to welcome Senator LeMieux to our campus and show him first-hand what Florida Poly is all about," said Dr. Randy K. Avent, president of Florida Poly. "We have made great strides toward our vision to become a premier engineering university for the state, and we are thankful for his support and insight."
Avent led LeMieux on a tour of the campus, including the world-renowned Innovation, Science, and Technology building and a hard-hat tour of the new Applied Research Center, set to open its doors later this year.
"I was a proponent of the University from the beginning, and I couldn't be more impressed with what Florida Poly is becoming," LeMieux said. "I think we'll look back 20 or 30 years from now and think that this is one of the most important things that's happened in Florida in recent times."
The former senator also met with students and delivered an engaging leadership lecture and presentation of his book Florida Made: The 25 Most Important Figures Who Shaped the State. The book features and ranks the most impactful leaders in Florida history.
"If you look around the United States, most great cities have a great university," LeMieux said. "As we try to diversify our economy from the traditional drivers like tourism and real state, it's institutions like Florida Poly that will bring STEM (science, technology, engineering, math) professionals to the market, making our economy stronger and our state more resilient."
LeMieux was Florida's 34th U.S. Senator in the 111th Congress, where he served on the Commerce, Science and Transportation Committee, the Armed Services Committee, and the Special Committee on Aging. He also served as Florida's deputy attorney general and governor's chief of staff.
Currently, LeMieux is the chairman of the board at Gunster, a Florida-based law firm that focuses on business and the state's economic climate.
Contact:
Lydia Guzmán
Director of Communications
863-874-8557