New state-of-the-art 3D printers await returning students at Florida Poly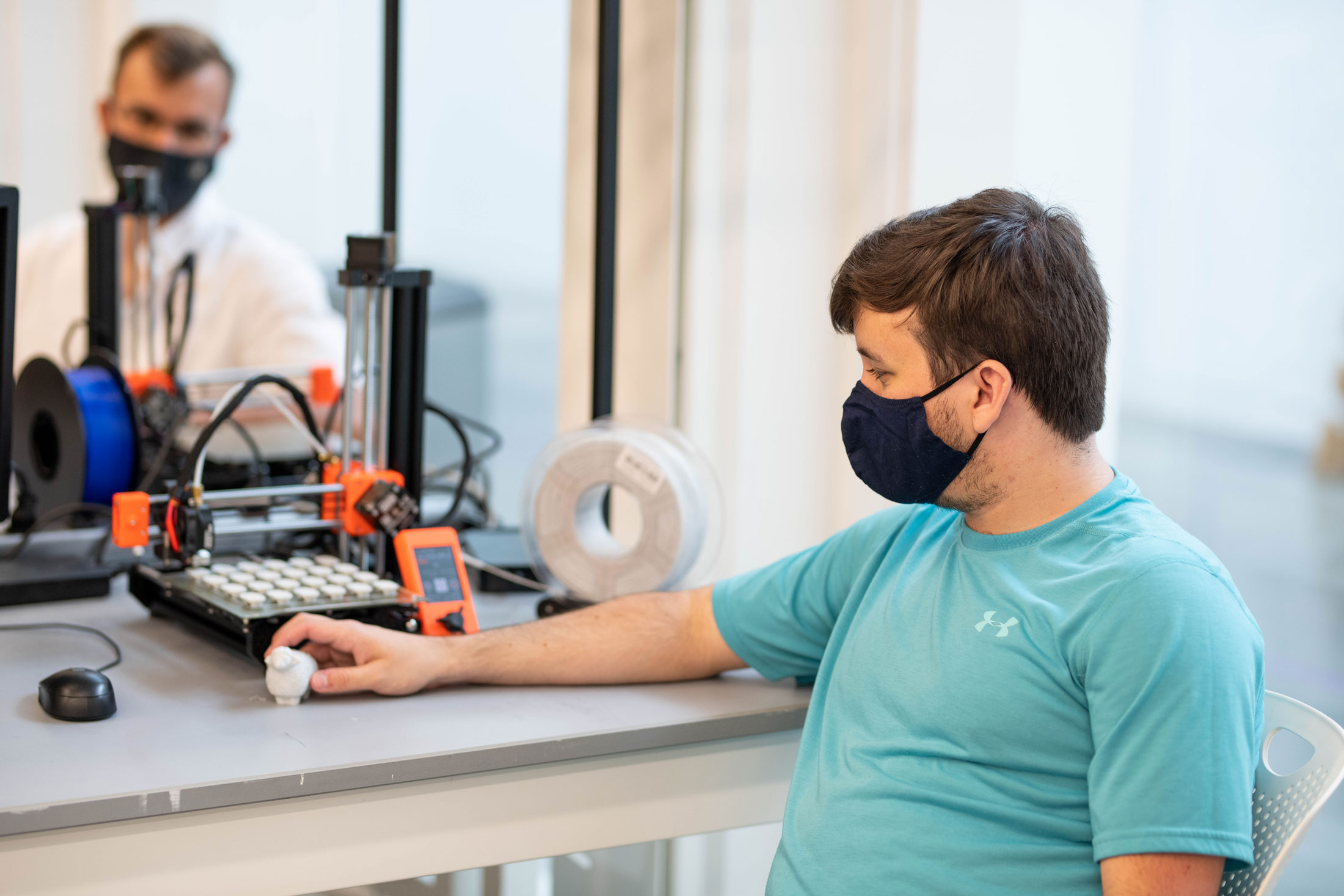 Florida Polytechnic University's fleet of 3D printers is getting a high-tech boost. The MakerBot Replicators that have long brought student ideas to life are being phased out and replaced with advanced Prusa MK3S+ and Prusa MINI+ printers.
More than 15 Prusa printers will be available for student use by the start of the fall semester. The new printers produce higher quality items and can print with a wide variety of materials, compared to the single material available for the Replicators.
"It's important for students to have access to high-quality tools and equipment, and these are the machines the students really want to have and that also support so many of our classes," said Dr. Matt Bohm, associate professor of mechanical engineering and director of industry engagement and capstone projects at Florida Poly.
The new printers replace a fleet that was used in spring 2020 to print thousands of protective face shield components to assist regional health care providers battling COVID-19.
"The old ones were good, and we did great things with them. They just reached the end of their useful life cycle and it was time to take our 3D printing capabilities to a new level," Bohm said.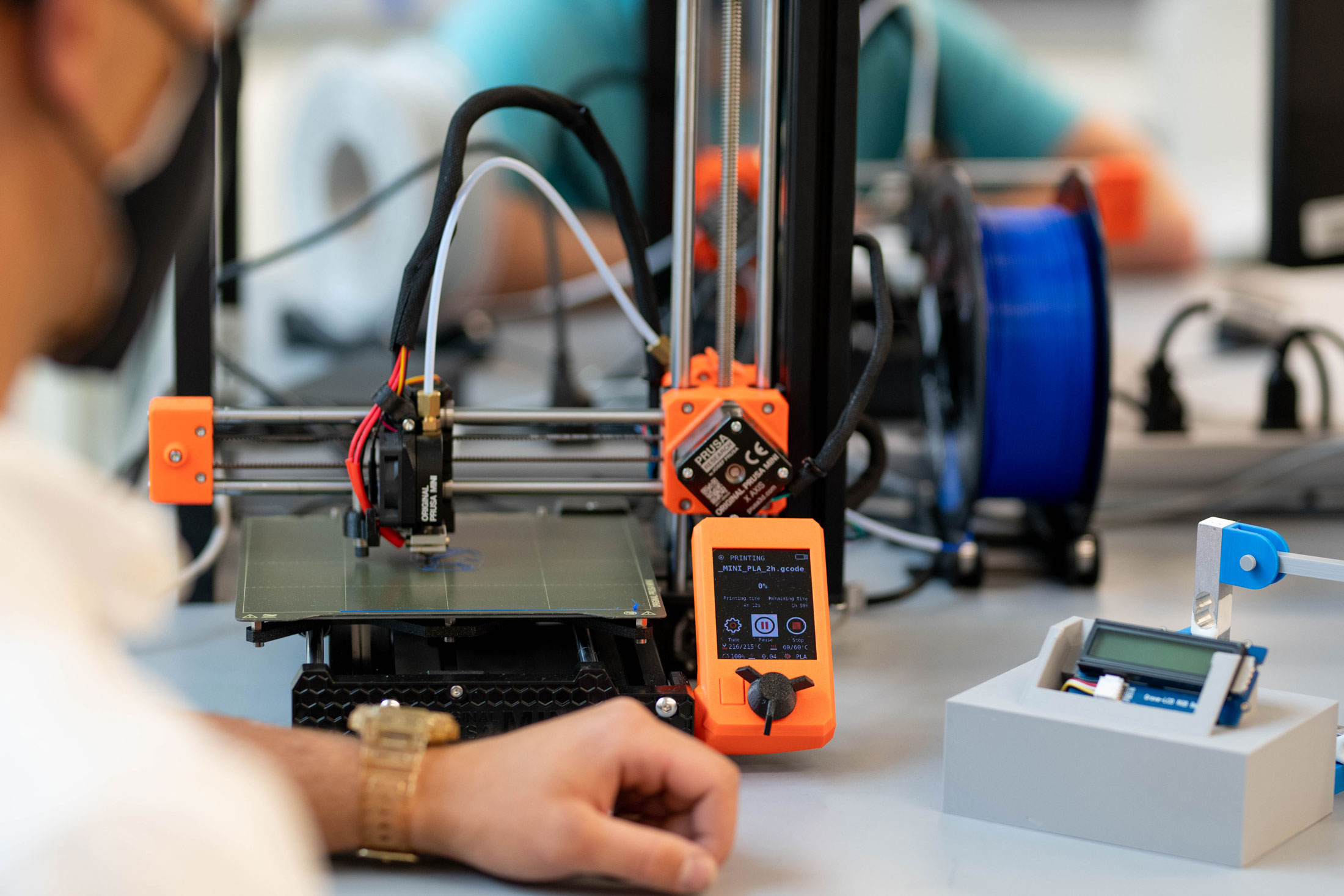 The new printers are supported by funds from capstone industry partners, University funds, and student technology fees.
"Prusa printers are reliable and sought after, so this is going to mean the student body will have much better 3D prints in terms of quality," said Marc Goldbach '21, who recently earned his bachelor's degree in mechanical engineering and worked as a student employee in Florida Poly's 3D printing lab. Today, he is a product development engineer at Tompkins Robotics in Orlando, Florida.
"Students will be able to print their prototypes much faster now. And this is not just for mechanical engineering students – 3D printing is for everyone," he added.
In addition to the new printers, Florida Poly will soon implement an online system for submitting print orders and scheduling production on the new machines, streamlining the current process.
Mechanical engineering senior Danil Pegin, who uses 3D printers often in his studies and his work as a student research assistant, said he is excited to be able to work closely with the new equipment.
"I'm really looking forward to being able to work with the new Prusa printers," he said. "These new printers are one of the reasons why I'm going to apply to the master's program here so I can put my hands on all those machines."
Contact:
Lydia Guzmán
Director of Communications
863-874-8557