Students' solar-powered drone idea takes flight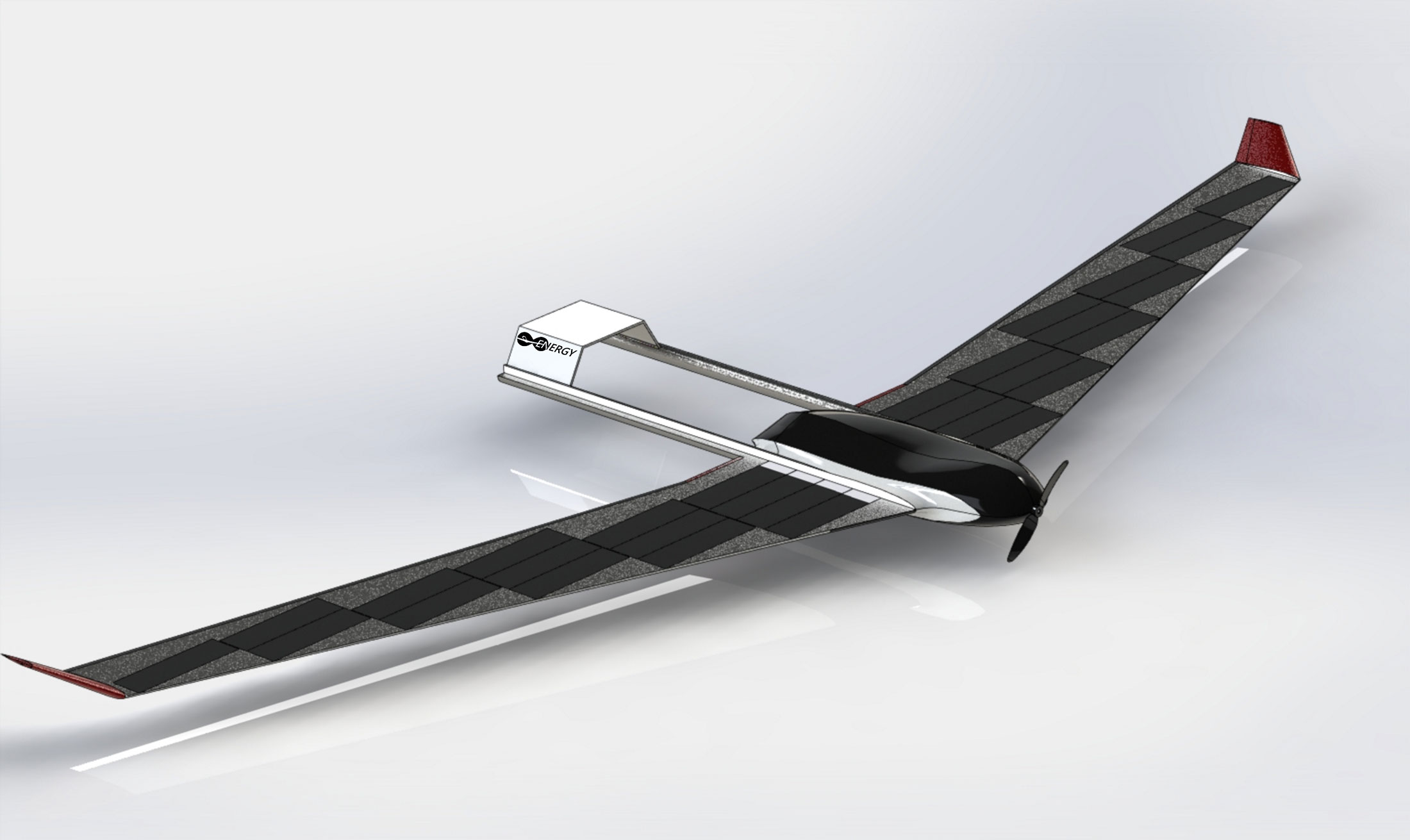 A team of Florida Polytechnic University students is working to transform the common hobby drone into a solar-powered craft that can remain continuously aloft throughout the daylight hours.
"On a bright, sunny day, it should gather enough energy from its solar panels that it can be charging up the battery while it's gliding through the air." said Spencer Bishop, a senior majoring in mechanical engineering and member of the Infinite Energy team.
The students were inspired to tackle the project after noticing the lack of a comparable long-flying solar drone on the market.
"In our research, we couldn't find anything like this available to consumers. NASA does projects on solar-powered aviation and so do some other universities, but it's just for that university," said Kristian Trevino, a senior majoring in business analytics. "We are trying to make something that is affordable for drone enthusiasts and for more of a mass audience."
"We were able to find a couple of different types of drones, but most are tens of thousands of dollars and difficult to get, and they only have an hour of flight time, if that," added Savannah Shabab '21, who received her bachelor's degree in computer science in May.
Bishop, Trevino, Shabab, and computer engineering major Kevin Hines began collaborating on the effort through Phoenix Flight, Florida Poly's entrepreneurial internship program.
Entrepreneurship coordinator Justin Heacock said he was impressed by the students' initiative, which included CAD models, 3D renders, branding, and the creation of a physical prototype.
"I think Infinite Energy did a great job using their STEM skills in an entrepreneurial way and confirming that there are potential customers for their idea without spending years building it," Heacock said. "The hard part of the Phoenix Flight program is working with students to have a polished enough prototype that customers believe it could be a real product. Infinite Energy did a fantastic job at this and was able to get customers to sign up on a waiting list, which speaks volumes to the quality of their work."
The University's entrepreneurial support also included helping guide the team in creating an eye-catching website and testing effective ads for the developing product.
"I made four different websites and ran ad testing and a lot of people signed up to get emails when the project is finished," Shabab said. "We thought only a few people would sign up, but the response was amazing."
As the students working on Infinite Energy prepare to head back to class for the fall semester, they plan to pause the development of the solar drone until they have a break in their studies. The project will then resume full speed ahead, they said.
In addition to any commercial success they may achieve, Trevino also said the experience will help each of them be more successful in their careers after graduation.
"Having this entrepreneurial background will help us understand more about what's going on behind the scenes," he said. "This base is really going to help us both now and in the future."
Contact:
Lydia Guzmán
Director of Communications
863-874-8557