International master's student flourishes at Florida Poly
International Education Week sets stage for Iranian student's growth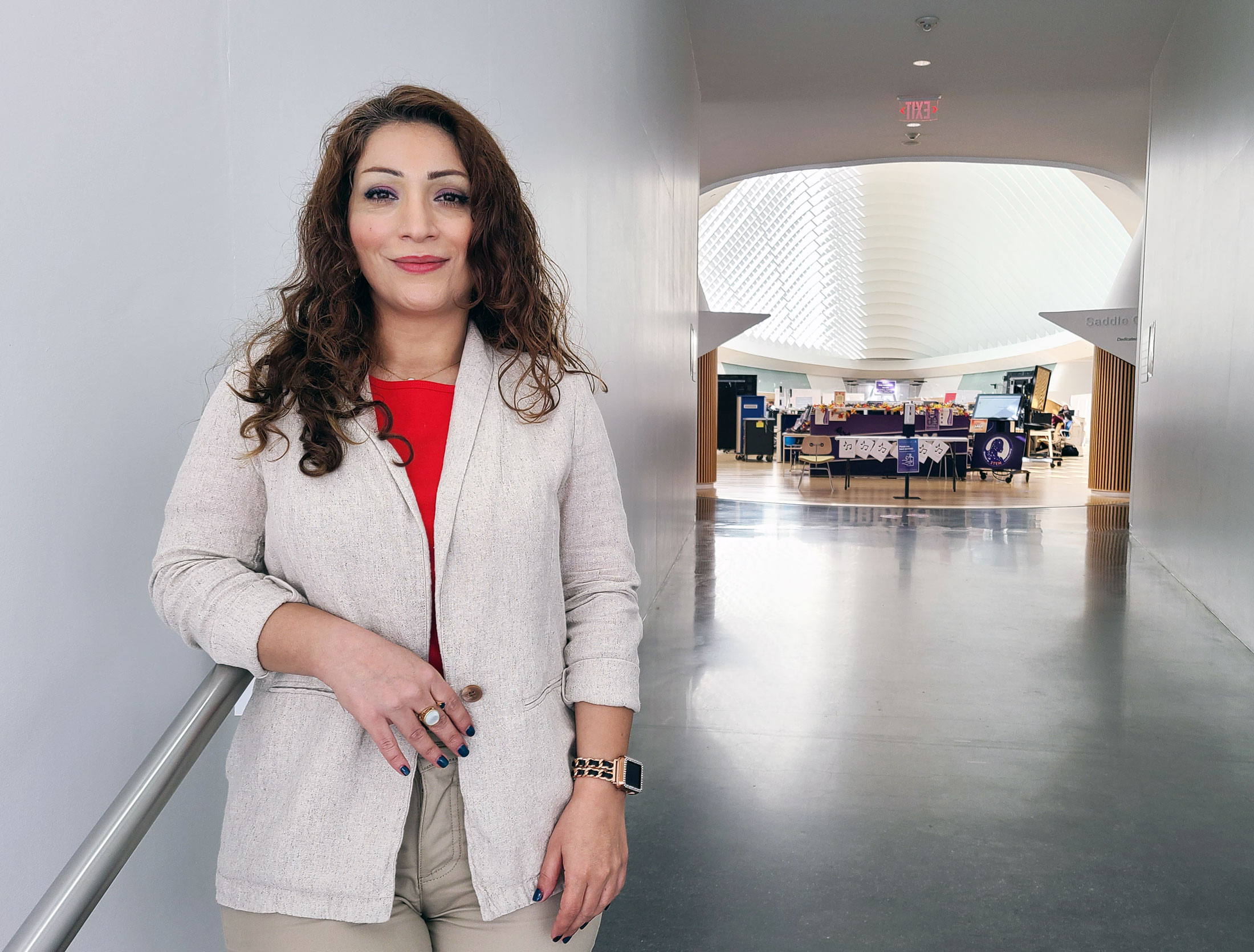 Graduate student Somayeh Sadeghizadeh is no stranger to going after what she wants. The international student from Tehran, Iran, holds a master's degree in urban management, and enjoyed a 10-year career working in sales and marketing in her home country.
But Sadeghizadeh felt ready for a new challenge and enrolled at Florida Polytechnic University to pursue a master's degree in engineering on an engineering management track.
"I felt maybe my knowledge was not so fresh anymore and I needed to learn and become more educated," she said. "I was not happy and I really had a desire to study in the United States."
In her graduate program, Sadeghizadeh is learning about data visualization, supply chain management, project optimization, strategic management, project simulation, and more. International Education Week is Nov. 15-19, and Sadeghizadeh is making the most of the resources available to her at Florida Poly.
"The faculty and the International Student Services Office are so patient and supportive," she said. "People are so friendly, and the international office replies so clearly to give you all the support you need. It's really heartwarming and they let you know you are part of this community."
Sadeghizadeh said Florida Poly was a perfect match to help her fulfill her educational needs and prepare her for the next steps in her career.
"I really love this university because I'm learning lots of things about my program and about the culture of the United States," she said. "The environment is great and there are lots of opportunities for students. You can have a very good relationship with your faculty here and they become mentors to you."
Growth has not been limited to the academic setting for the ambitious Sadeghizadeh.
"I think I have changed significantly compared to two years ago when I entered the University," she said. "I have learned a lot of new things and I have much better self-confidence to start working on more professional projects."
She said she hopes to continue working in the United States after her graduation in December 2021.
"I think you really can grow when you go to different places, especially since this is such a big country," Sadeghizadeh said. "In the modern lifestyle, you should see different places and grow.
"You may encounter some difficulties, but everyone should exit from their comfort zone and experience new things."
Contact:
Lydia Guzmán
Director of Communications
863-874-8557