Florida Poly department chair joins prestigious journal's editorial board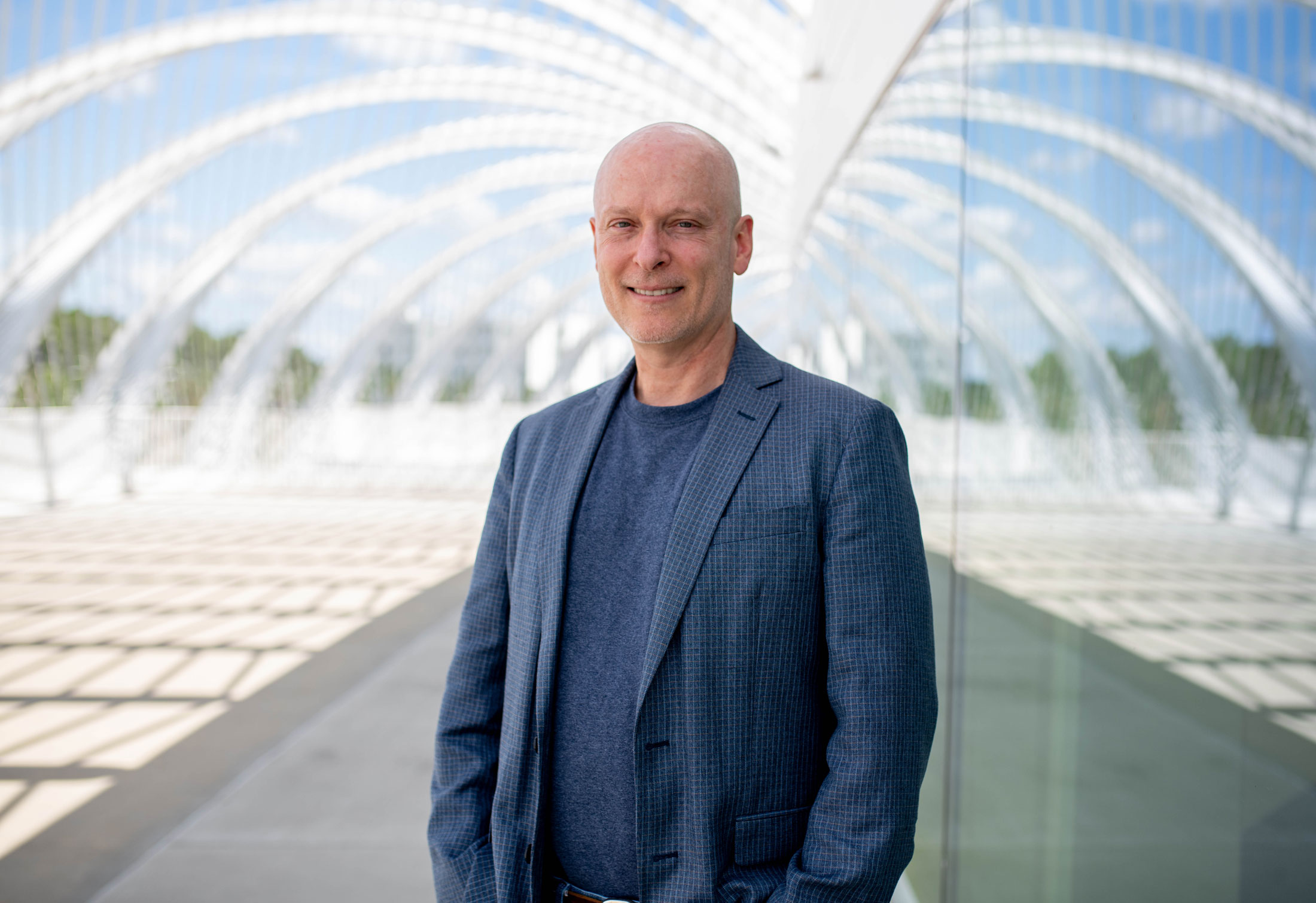 Dr. Bruce Jacob, an internationally recognized researcher and chair of the Department of Electrical and Computer Engineering at Florida Polytechnic University, has joined the editorial board of IEEE Access.
The multidisciplinary online archival journal is a publication of the Institute of Electrical and Electronics Engineers, a leading international professional organization for technology and engineering professionals.
"It means that I get to educate people about things that are really cool, like memories, and we also get Florida Poly's name out there," said Jacob, who is a renowned expert in computer memory systems and devices, written two textbooks, and founded the annual International Symposium on Memory Systems.
In his work with the IEEE Access editorial board, Jacob will be soliciting and reviewing article submissions within his areas of interest, which include memory systems and devices, operating systems, distributed systems, electric guitar design, and startup companies and entrepreneurship.
"IEEE is bridging the gap between a journal and a magazine with this publication," he said. "It will be both broad and scholarly."
Jacob is a Fellow of the IEEE organization "for contributions to computer memory design and analysis." He previously served as an associate editor for IEEE Computer Architecture Letters from 2007 to 2011, and for ACM Transactions on Embedded Computing Systems from 2006 to 2009.
"I've been on boards before for both IEEE and ACM (Association for Computing Machinery), but not at the editorial board level," he said.
The Harvard University-educated Jacob was recruited to lead Florida Poly's Department of Electrical and Computer Engineering in 2021, following his successful 25-year term as a professor at the University of Maryland.
Jacob said his inclusion on the IEEE Access editorial board is further evidence of Florida Poly's growing stature and reputation.
"We are getting bigger and Florida Poly is clearly on the way up – we're doing some really good stuff and this is further evidence of that," he said. "Everything the University has been doing for the last few years is going in the right direction and I'm proud to be part of it."
Contact:
Lydia Guzmán
Director of Communications
863-874-8557