Intramural sports offer Phoenixes fun competition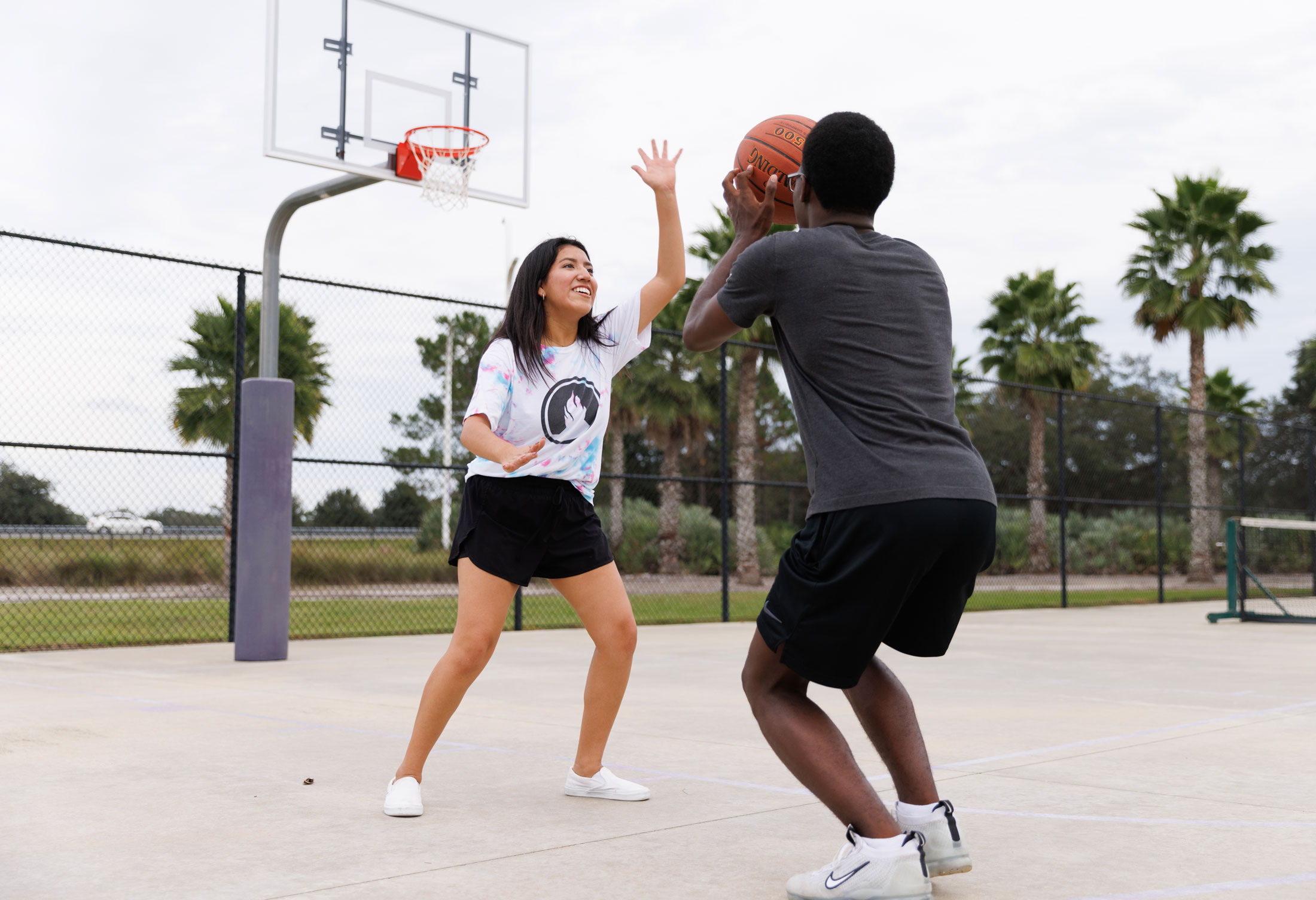 When Cadreeo Hudson '20 arrived as a freshman to the Florida Polytechnic University campus, he was excited to sign up for intramural sports as a way to meet people, enjoy a little competition, and have fun.
Now set to complete his master's degree in engineering on the engineering management track, Hudson is excited about the opportunity to participate in spring intramural sports one last time.
"It's always fun and supportive. Everyone is always friends and there's never bad energy," said Hudson, who earned his bachelor's degree in mechanical engineering from Florida Poly in 2020.
Registration is now open for this spring's intramural sports: flag football, sand volleyball, basketball, pickleball, and the tailgate challenge, a football minigame. Students can sign up online as either teams or individuals. Registration for volleyball and basketball teams closes on Monday, Jan. 31, but students can still be added to existing teams for several weeks. Flag football and pickleball registration closes March 21.
"You always have a couple of really competitive teams with people who played in high school and want to play a sport, and you also have people who never played an organized sport before," said Derek Lower, assistant director of campus recreation at Florida Poly. "You also see teams of freshmen who then stay together for four years."
Logan Fields, a junior majoring in computer science, will participate in the flag football competition this semester for the third time.
"Sports are a good way to take a break from the curriculum and all the studying and exams. For those couple of hours you're playing, you can focus on the game and be in the moment," Fields said. "It's very important to take a mental break and work on your body a little bit, and intramural sports are one of the best ways you can do that."
All levels of experience and skill are encouraged to participate, Lower said. Intramural athletes will be provided with all the equipment needed for the game and will also be taught the rules and skills involved. Players will spend one hour per week playing, and all teams can be co-ed.
"It's a good way to meet people," said Philip Rogers, the University's recreation coordinator. "Anybody who is interested should sign up and give it a shot."
Past teams have even included faculty and staff.
"Competition is always fun for me," said Hudson, who over the years has participated in basketball, flag football, dodgeball, pickleball, table tennis, volleyball, and kickball. "Intramural sports bring out the best in people. I love it."
Contact:
Lydia Guzmán
Director of Communications
863-874-8557