Corporate Impact Network connects businesses to Florida Poly talent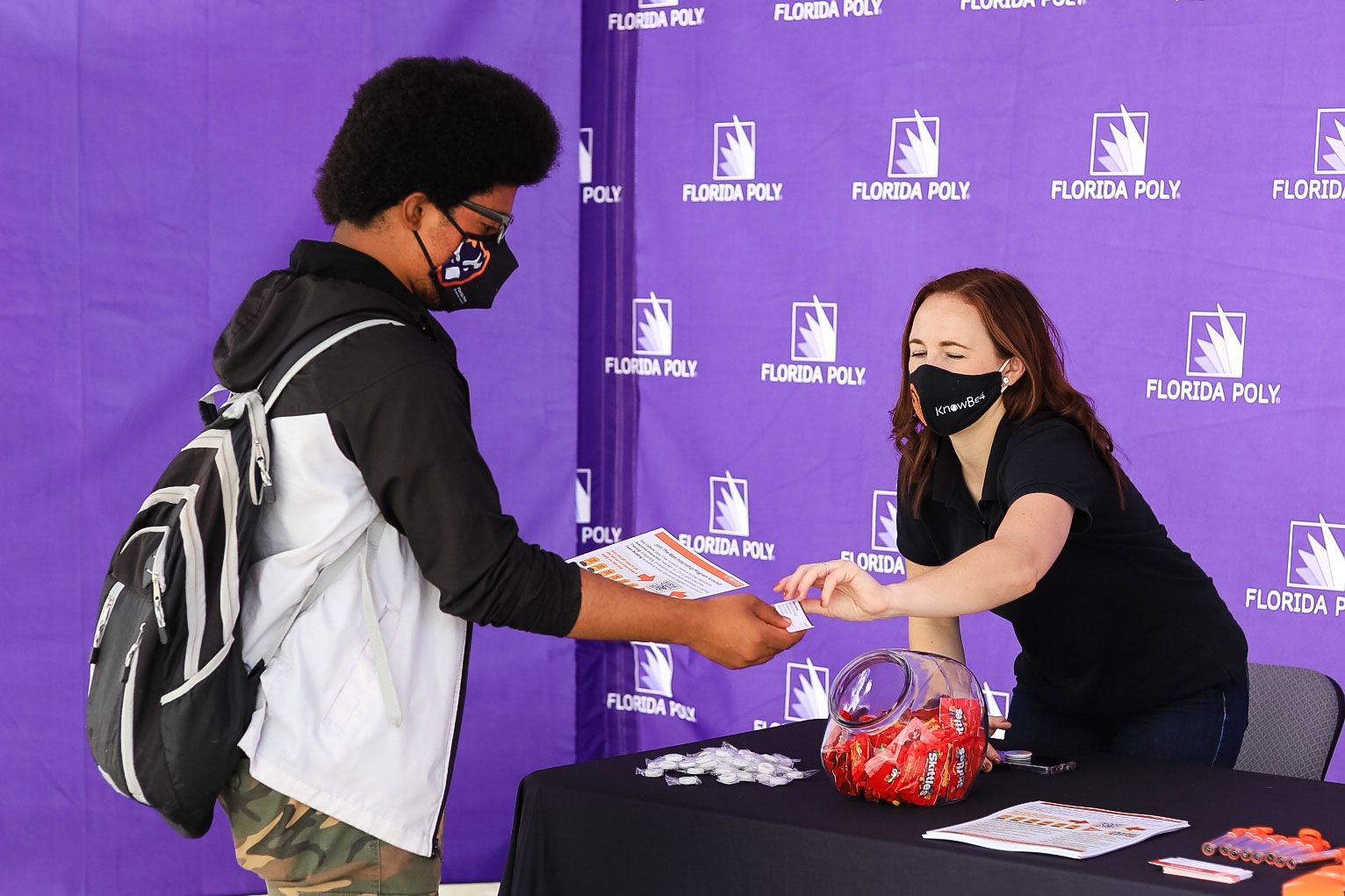 Businesses that are part of Florida's high-tech surge and want to support the emerging generation of technological leaders are connecting directly to Florida Polytechnic University's valuable base of student and faculty knowledge through its Corporate Impact Network.
The network launched in July of 2021, creating opportunities for Florida Poly's corporate partners to provide meaningful support to areas that most closely align with their priorities. It recognizes corporations whose commitment to the University's mission is demonstrated through active engagement and merit-level donations.
"It's a bridge to talent," said Lidia Vigil, director of corporate and foundation relations at Florida Poly. "As I travel and meet with companies, I hear about their need for talent. Florida Poly is so appealing to them, and the Corporate Impact Network creates a bridge to highly skilled talent."
During its first year, the network realized a philanthropic impact of more than $565,000. It also engaged more than 150 new corporate contacts, many of which included involvement in capstone projects, career development, internships, and employee recruitment.
"As a university, we want to recognize those companies that are committed to their engagement and want to be a strong partner," said Paula Reed, director of corporate and foundation relations at Florida Poly. "That means committing both dollars and time to the University."
The network's structure allows corporate partners to build targeted engagement events, such as sponsoring senior capstone projects, leading STEM talks, and hosting on-campus company days.
KnowBe4, a cybersecurity company based in Clearwater, Florida, was among the first to host company days on campus, connecting with students and educating them about career possibilities.
"We had two very successful KnowBe4 Days on campus, handing out coffee and donuts to help the students power through their study sessions and classes while spreading the word about our company culture, careers, and internships," said Alyssa Nichols, global talent outreach manager at the company. "We are looking forward to more ways to connect with students in the fall with resume reviews, mock interviews, and class talks."
Vigil said a Saddle Creek Logistics Services Day was also very successful.
"They had giveaways, access to students and faculty, and they presented career development – topics like how to present themselves in an interview," Vigil said. "It was very career-driven for students."
The network hosted the first Corporate Impact Summit and Presidential Speaker Series in November. During the summit, Dr. Karim Elish, assistant professor of computer science at Florida Poly and an expert in malware analysis and detection and software security, discussed his cutting-edge research on detecting malicious Android apps, how ransomware affects businesses, and best practices to prevent harm.
The speaker series included a panel conversation with Dr. Randy K. Avent, Florida Poly's president; alumni Travis Hills '19, information security analyst at Saddle Creek; and Bryan Urias '20, information security manager at JustProtect.
"For our second year, we are engaging new and existing partners and expanding the network," Vigil said. "We're excited to let these companies know what the Corporate Impact Network is and everything it puts at their fingertips."
Contact:
Lydia Guzmán
Director of Communications
863-874-8557