Phoenix Family Day welcomes students' loved ones to get to know Florida Poly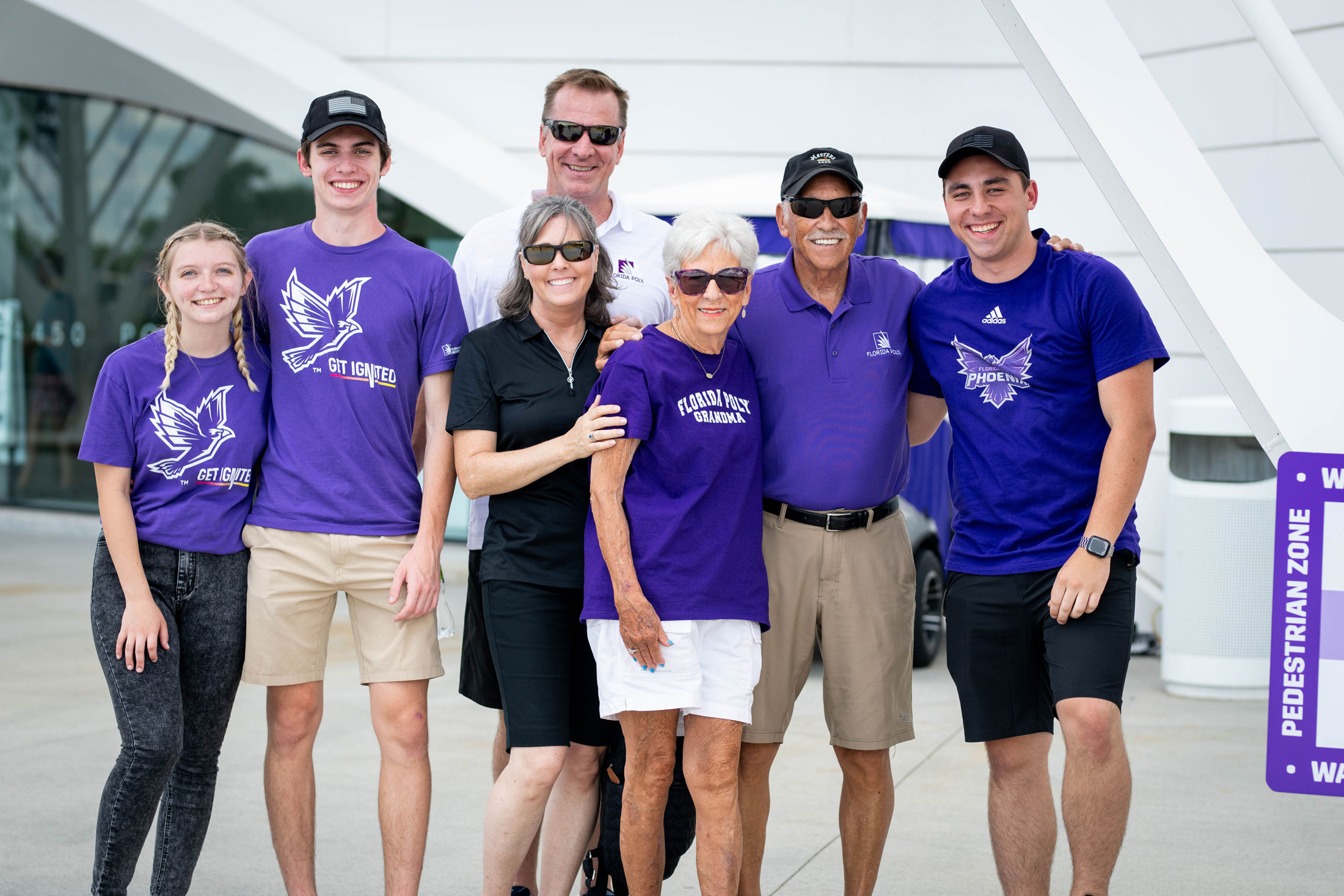 Families of Florida Polytechnic University students will join their Phoenixes on campus for a day of exploration, bonding, and fun during the annual Phoenix Family Day on Saturday, Sept. 24.
The beloved campus tradition offers parents, siblings, and other loved ones a window into students' lives on campus and the many resources available to them. They also enjoy fun activities, opportunities for connection, and time to meet with key University employees who are equipped to handle any challenges a student might encounter both academically and personally.
"Family Day is a great opportunity for students to show off how wonderful our University is to their parents and families so they can see what it means to be a Phoenix," said Paul Carey, associate director of residential life and student experience at Florida Poly. "This event allows parents and families to put themselves in their student's shoes for a few hours and begin to understand how they can be advocates during their student's academic journey at Florida Poly."
This year's Family Day will kick off the naming process for Florida Poly's beloved Phoenix mascot. The entire University community – including family members – can begin submitting name suggestions during the event and through Oct. 24. These will be reviewed by the Phoenix Naming Advisory Group before the new name is announced during Spring Purple Fire Week.
The daylong event also will include open houses for the residence halls and the Access Point, where more information about CARE Services, health and wellness, disability services, and more will be available. There also will be opportunities to meet and celebrate with our Phoenix mascot, play games, and attend a Florida Poly Women's Soccer game.
Students and their loved ones will have the opportunity to listen to the state of the University address delivered by Dr. Randy K. Avent, Florida Poly's president. There also will be multiple informational sessions on a variety of topics, including how to succeed in the first year at Florida Poly, the importance of industry experiences like capstone and internships, and student leadership.
"Having parents visualize what a day in the life looks like for their student is huge," Carey said. "And the University benefits because it keeps our community thriving."
For more information about this year's event, visit the Phoenix Family Day webpage.
Contact:
Lydia Guzmán
Director of Communications
863-874-8557