The face behind the Phoenix – meet Florida Poly's first mascot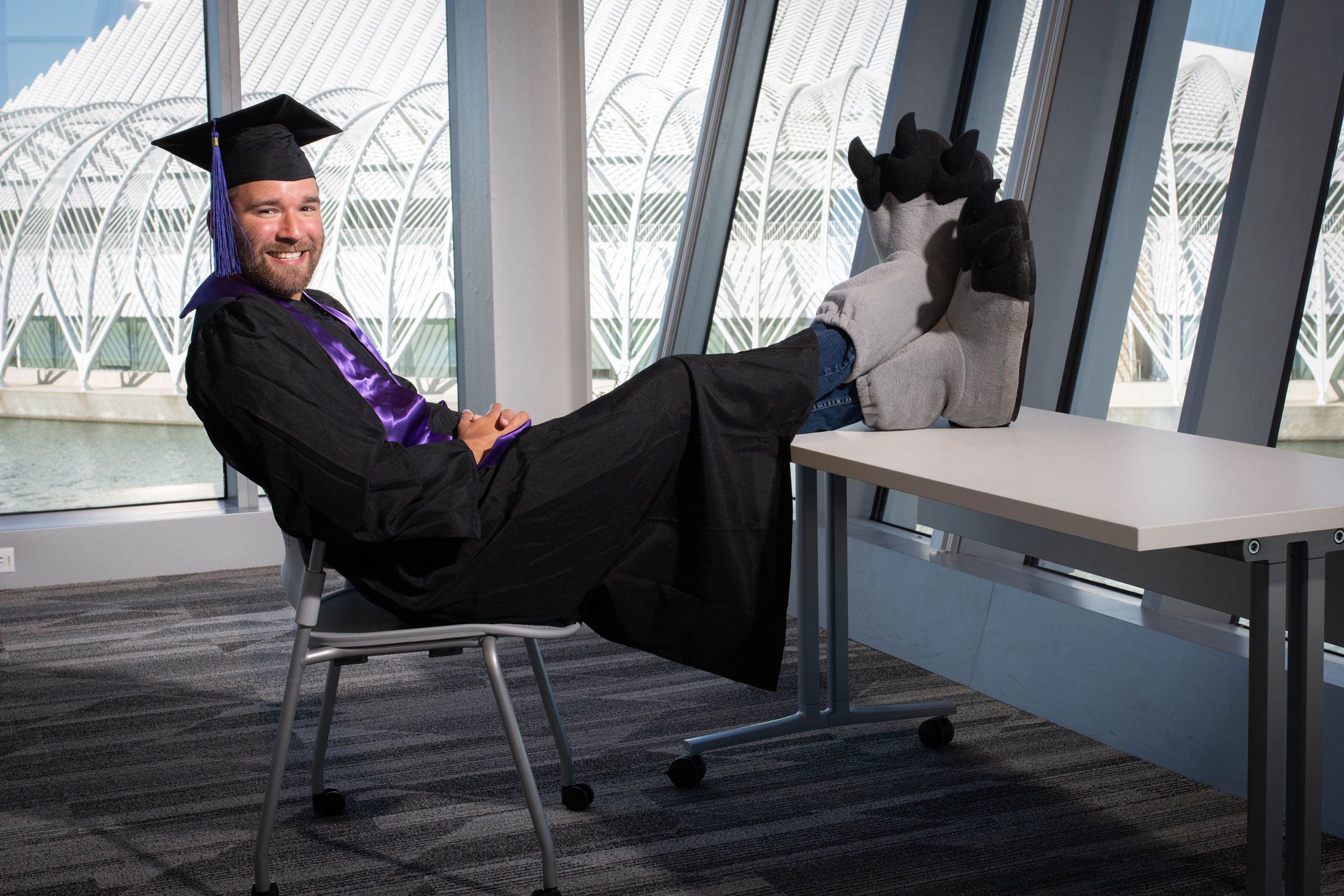 When Solaris, Florida Polytechnic University's life-size Phoenix mascot, was unveiled in the fall of 2020, one of the biggest questions on campus was who was the lucky student who got to wear the vibrant purple suit?
Solaris, who gained its name in the spring of 2023, soon started popping up at University events across campus and in the region. Its infectious energy and tireless dancing pumped up crowds and lifted spirits wherever it went. Still, the Phoenix's alter ego remained secret.
On Sunday, May 7, the first student to don Solaris' feathers replaced the one-of-a-kind mascot costume with a stately black cap and gown to receive his diploma at the University's 2023 Commencement ceremony.
"The first time you put that suit on, you become the Phoenix," said Conner Murphy '23, who received a bachelor's degree in business analytics with a concentration in logistics and supply chain management "I was excited to represent the school in a way that had never been done before – in a way that I could interact with students without them knowing it was me."
Murphy will soon begin putting his degree to work in a supervisory position at Saddle Creek Logistics Services as an associate analyst in its transportation brokerage department.
His path to becoming Solaris began taking shape when he became a cheerleader during his senior year at Strawberry Crest High School in Dover, Florida.
"It made me comfortable being in front of people I didn't know and gauging people's reactions while putting on a show and a performance," he said. "One of the biggest things I've learned by being Solaris is you can't be afraid of doing what you want. The more out there you are, the better response you'll get."
He particularly enjoyed hyping up the crowds with fun dance moves like the TikTok-famous Griddy or other pop culture references. This always got people smiling and enjoying themselves, he said.
"Every time I would ride by or walk past somebody, they would have a smile on their face as soon as they saw the Phoenix," Murphy said. "That really made it all worth it."
Today, the role of Solaris is secretly played by a few different students. Their identity will again be a well-kept secret moving forward – until they graduate. Murphy said he is proud to have been the first to keep its alter ego under wraps.
"Nobody else at this school will ever get to say they were the first mascot," Murphy said. "I'll always have stories and get to tell my kids that I was the first one.
"It's been a privilege."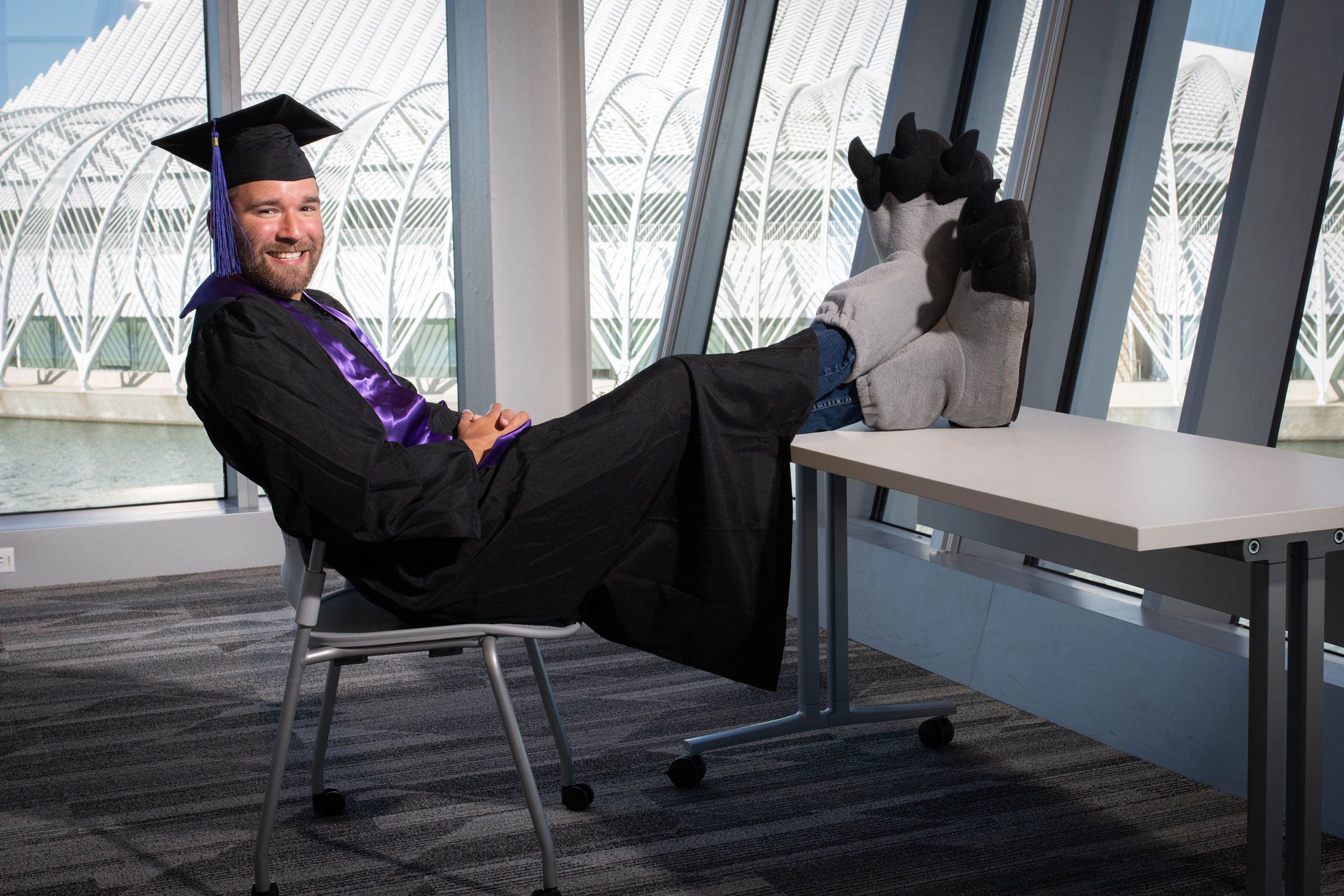 Contact:
Lydia Guzmán
Director of Communications
863-874-8557