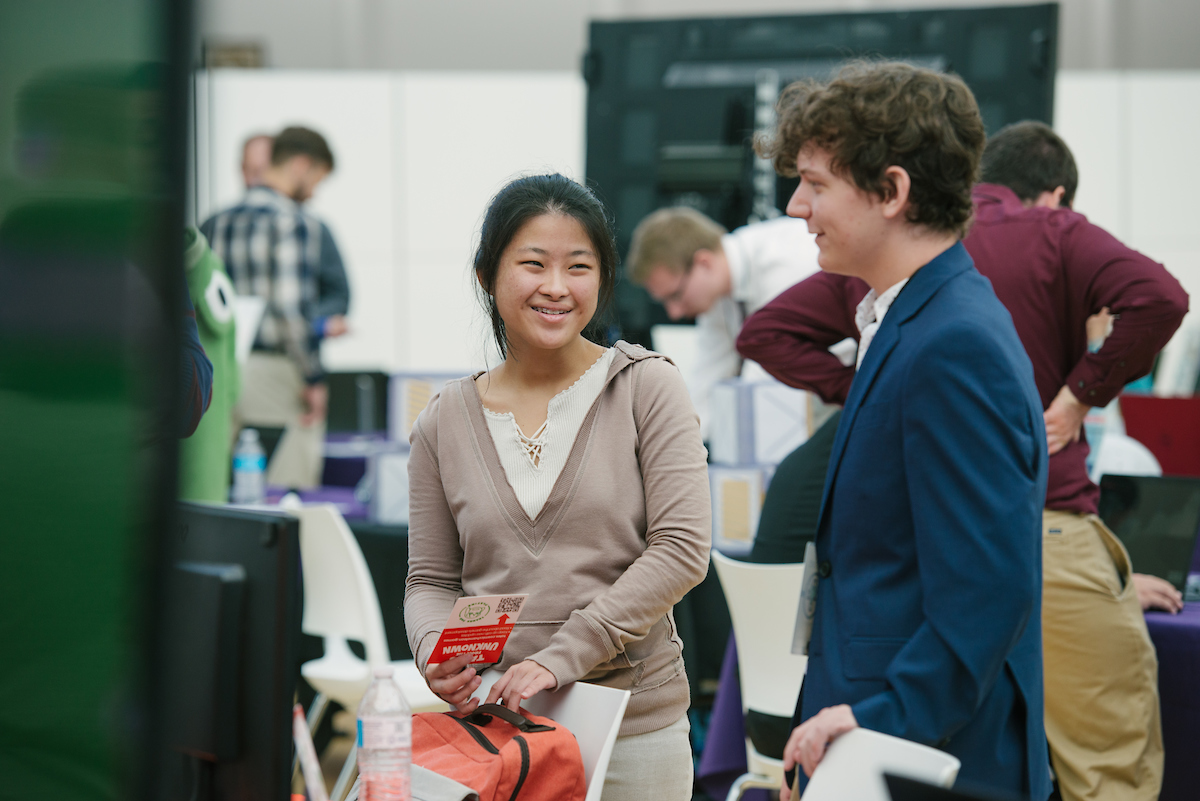 Game EXPO
Florida Poly's game design faculty put on a semi-annual Game EXPO for students to show off their latest gaming creations.
Industry experts from across the country, as well as other community game enthusiasts, come and not only play but, also judge these designs. The interaction between students and industry is what the Game EXPO is all about.
Game EXPO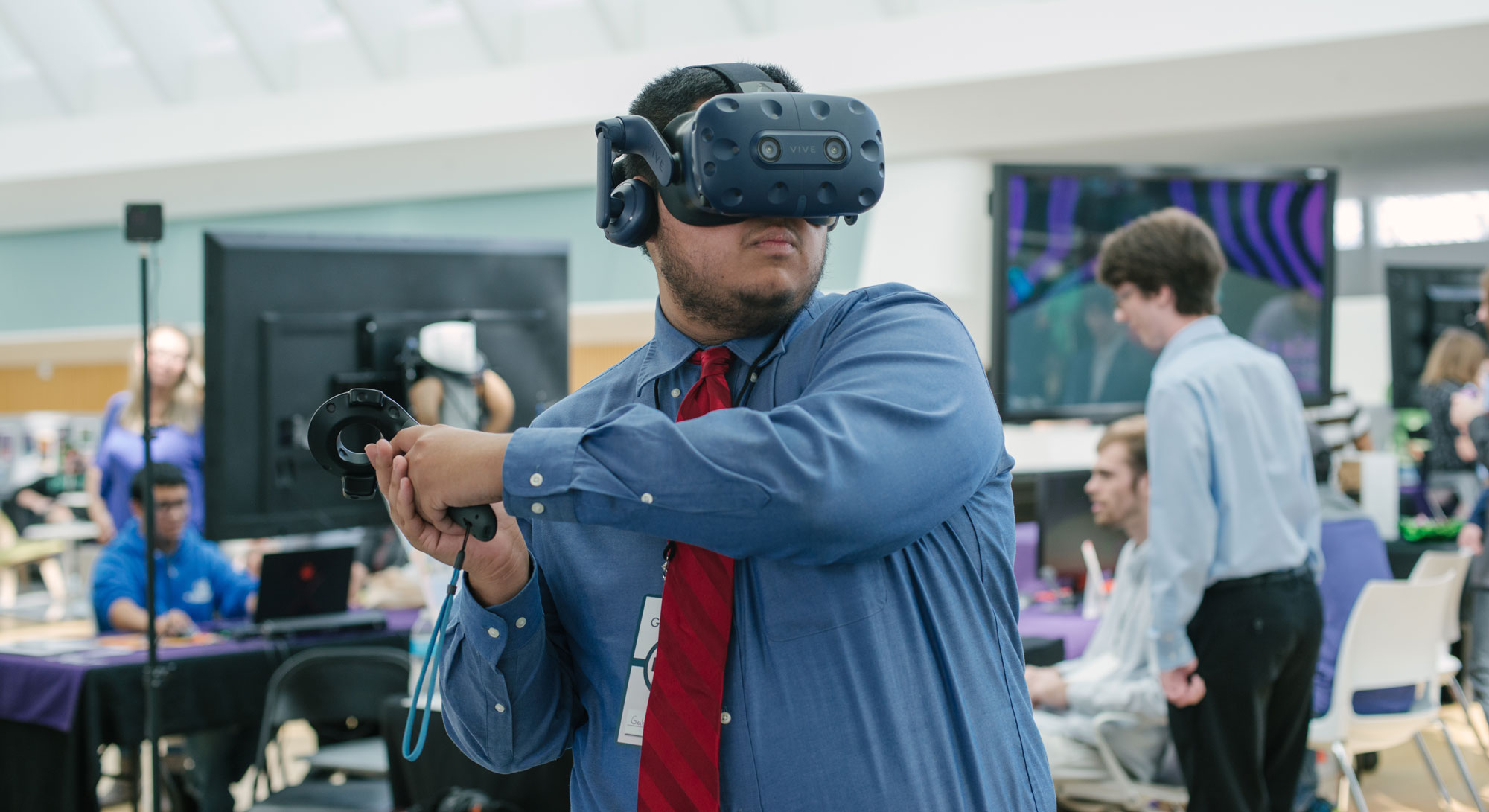 Explore Our Computer Science Program
You really see the students' ability to unleash their creativity while they still connect with gaming trends, both local and international.

- Ray Fisher (Senior consultant for Modern Service Management at Microsoft)
Game EXPO
Student designed
game
s range from beautifully simple to cutting edge, with entries from worlds as varied as virtual reality, rhythm gaming, shooter
game
s, and dungeon crawlers.
Carousel placeholder image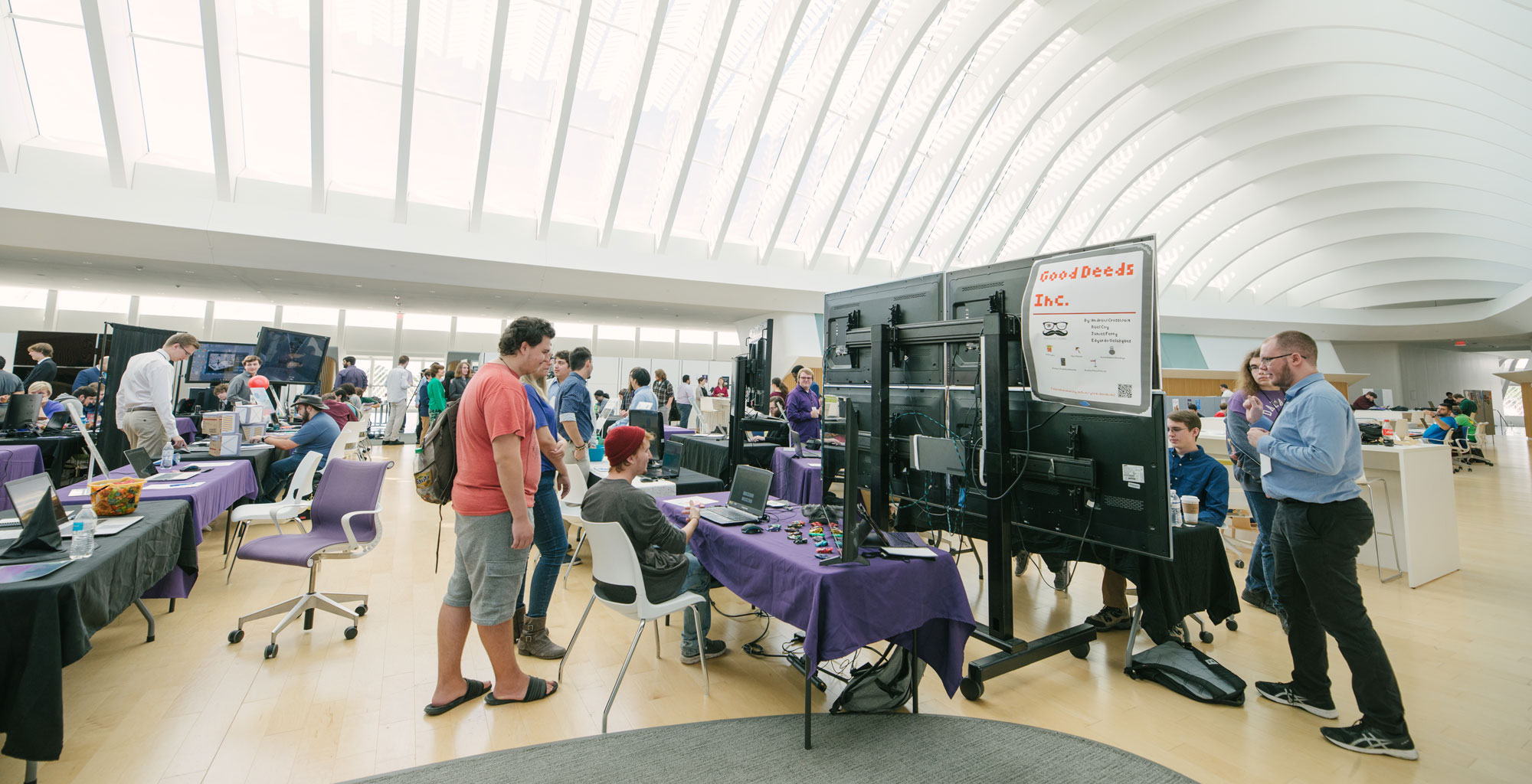 Carousel placeholder image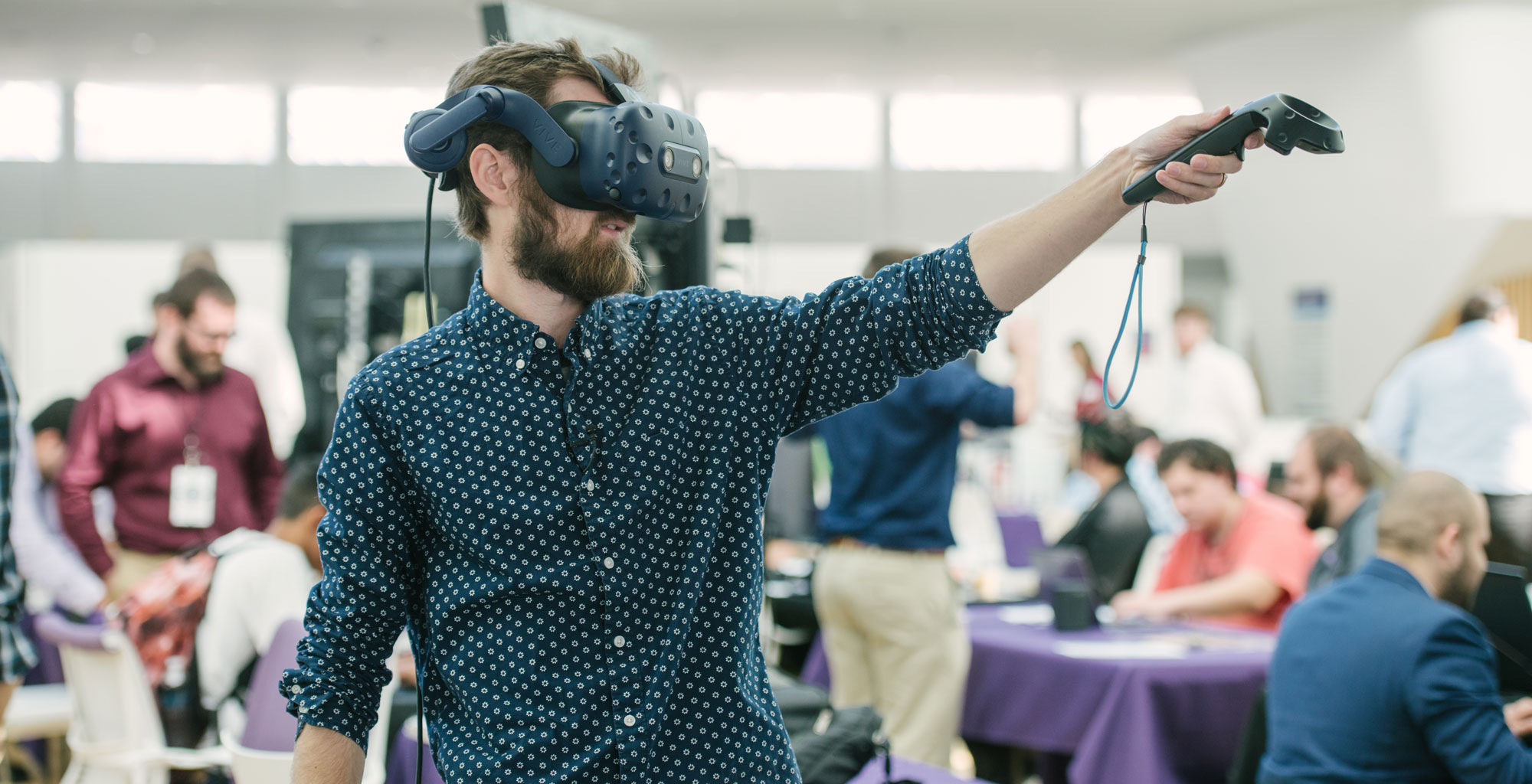 Carousel placeholder image