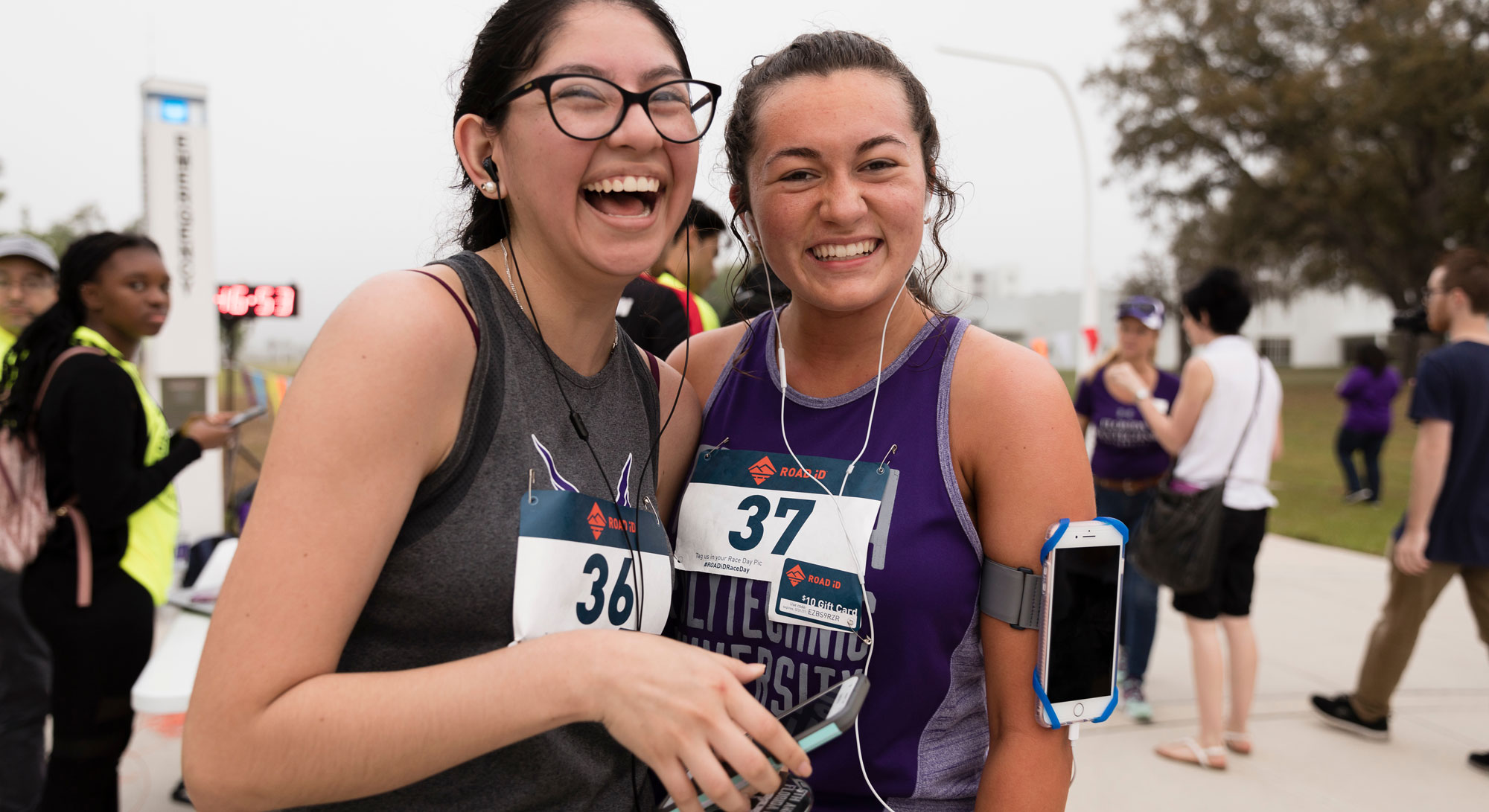 Pi Run
This year's event will be held on March 14, 2022, from 8-10 p.m. Register online.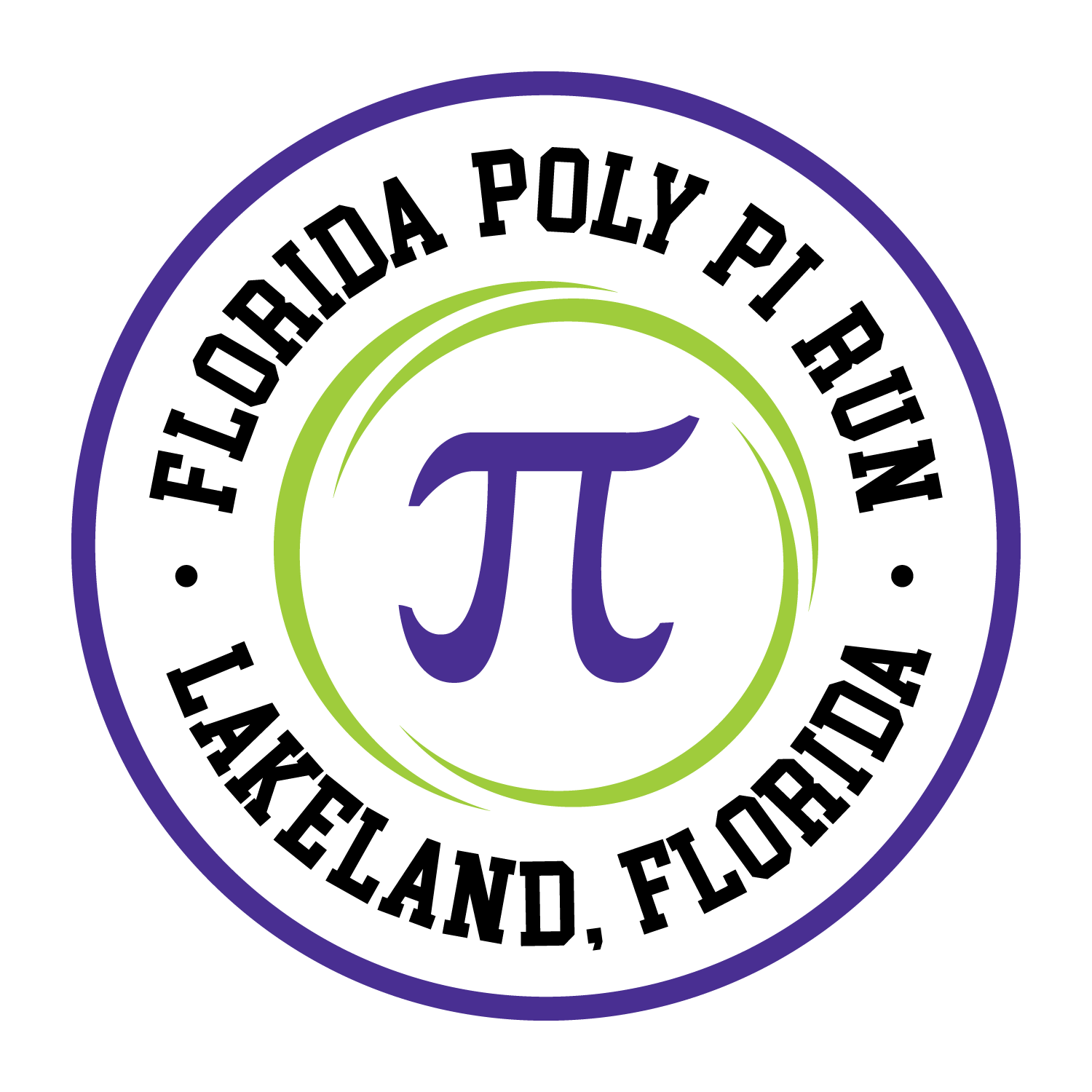 The Florida Poly Pi Run has been held every year since 2014 on the Saturday closest to March 14 and is open to the community.
Participation has steadily grown to more than 100 faculty, staff, students, and community members. The 3.14 mile course winds its way throughout Florida Poly's campus in Lakeland. At the end of the race, all runners get to enjoy a piece of pie.
In 1988, the first Pi Day was unofficially recognized on March 14 (or 3.14) at the San Francisco Exploratorium. In 2009, National Pi Day was officially recognized by Congress. While many organizations and institutions have since created their own way of celebrating Pi Day, Florida Poly students developed their own take that combines running and eating, yes, pie.
In its basic form, Pi is the 16
th
letter of the Greek alphabet. It's also known as the ratio of a circle's circumference to its diameter – one of the most famous and universally used constants in mathematics. Thanks to the Greek mathematician, Archimedes, we know pi as that infinite decimal rounded to 3.14.
This is a significant part of our University culture. Students came up with the idea and have been instrumental in growing the event into what it is today.

Derek Lower, Assistant Director of Campus Recreation
Florida Poly Pi Run
The Florida Poly community annually celebrates Pi Day with a 3.14 mile run across campus and pie after the race.
Carousel placeholder image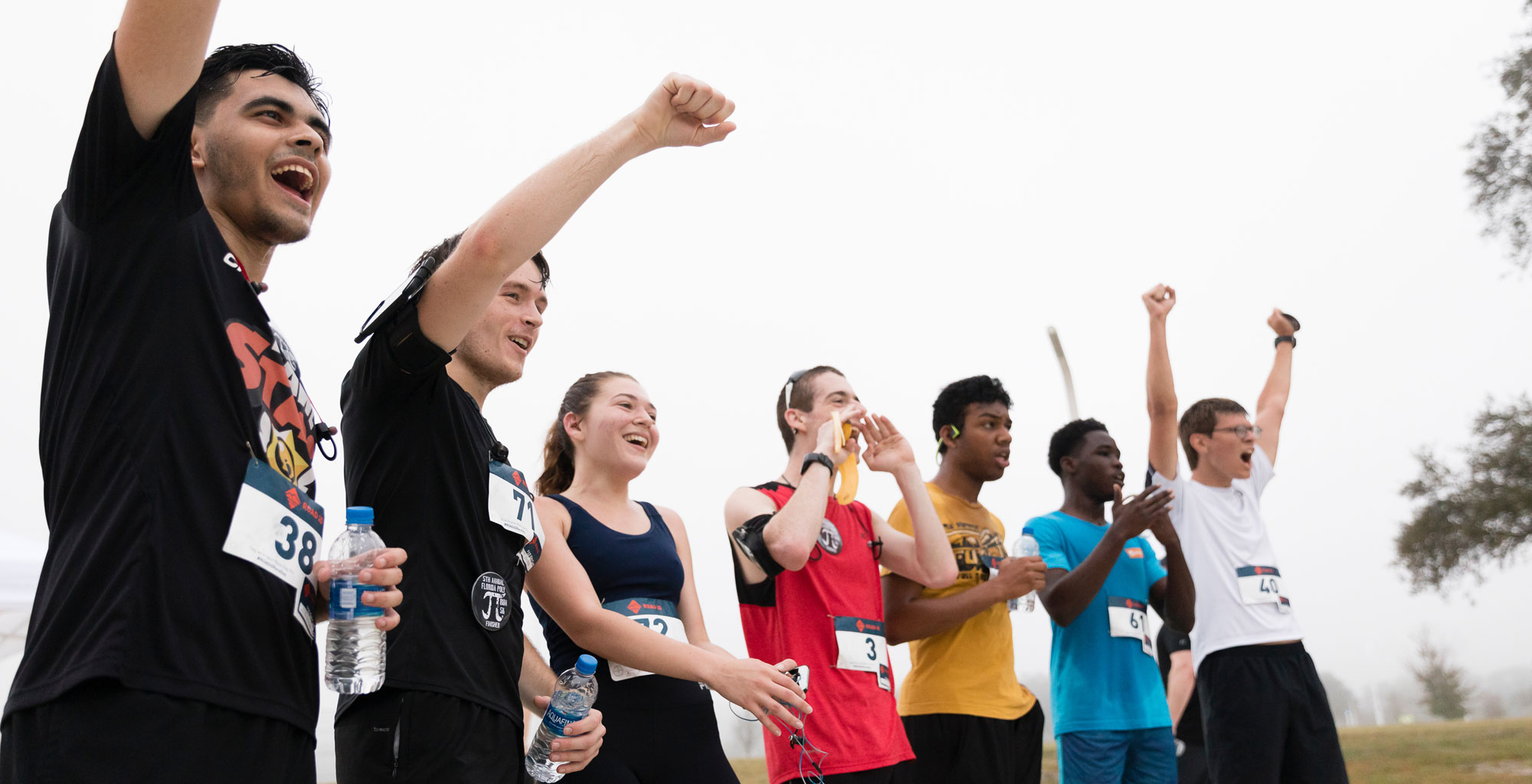 Carousel placeholder image
Carousel placeholder image