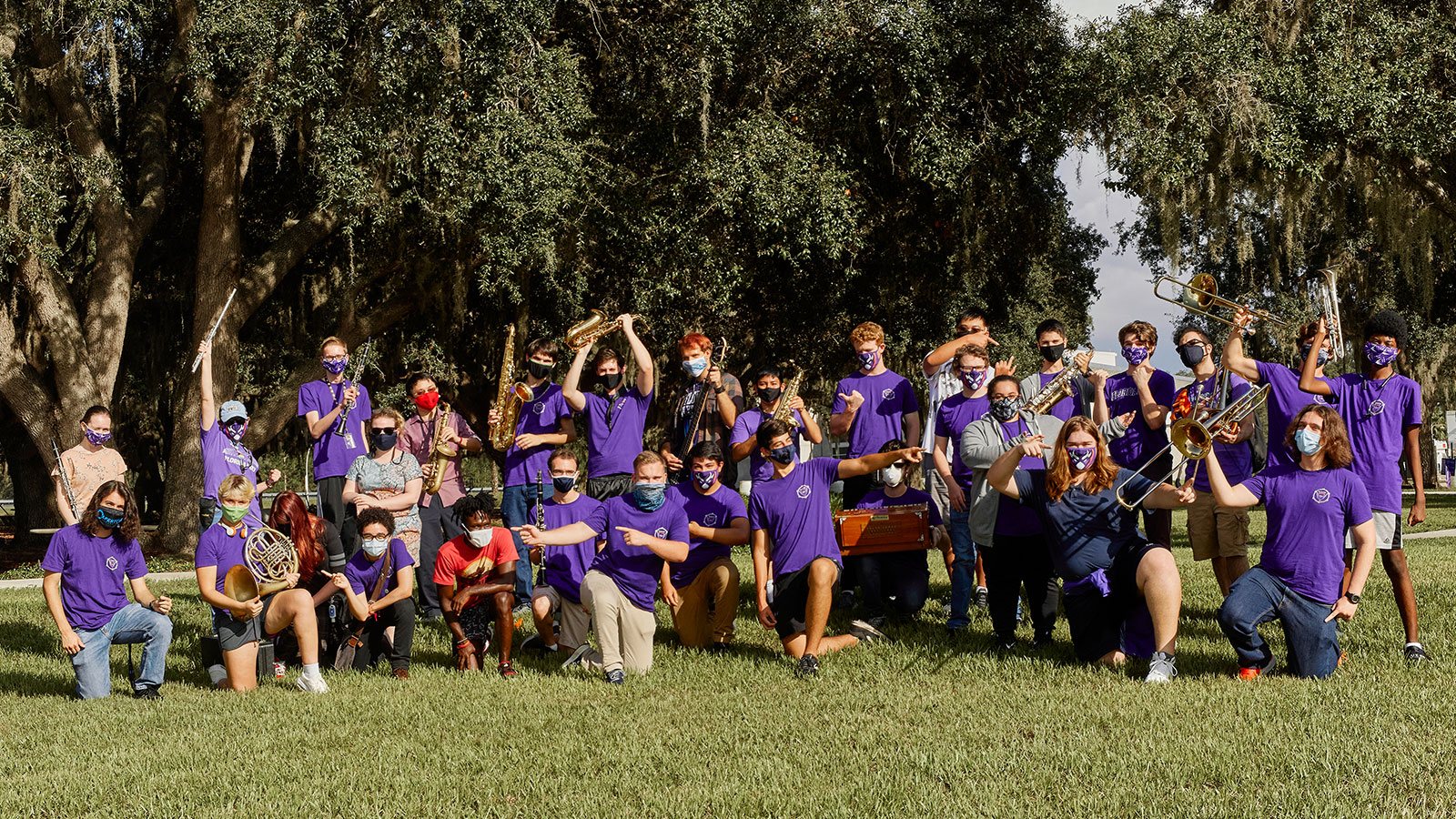 Florida Poly Band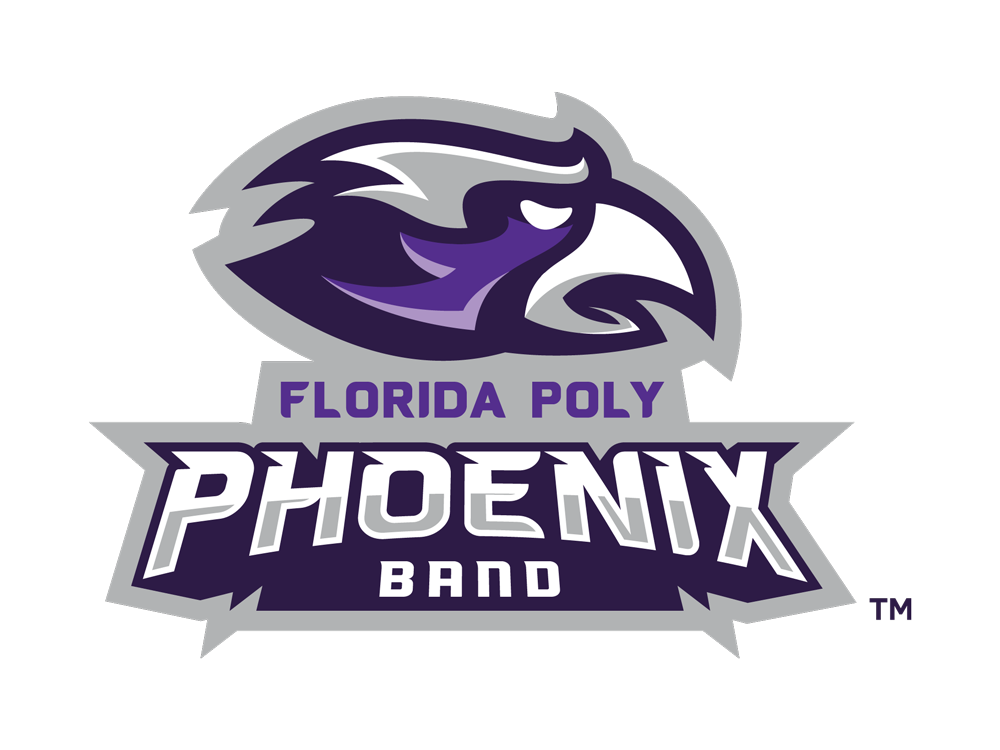 Florida Poly is a small, selective, STEM, public university – the only top ranked university of its kind in the state of Florida, and the Band reflects the identity of the university's creative, singularly uncommon community.
---
A Florida Poly Kind of Spirit
You've seen other university bands performing at tailgates and football games.
You'll see the Band performing at hackathons, humans vs. zombies battles, esports tournaments, and community events that inspire and entertain. Through the exceptional – and often underestimated – student talent, the Band can drive satirical acts of creative hilarity that might annoy the kind of formal university bands that march in precision … but that's perfect for Florida Poly.
With an eclectic mix of band, orchestra, and rock and roll musicians, the Band is a proud, quirky group that both masters the collective sound of Phoenix pride and unabashedly embraces the unique contrasts of the student body.
Florida Poly students are focused on innovating, building, and excelling at the highest levels. The Band unapologetically pairs creative intensity with STEM intellectualism by cultivating a connected community of music lovers that can entertain, laugh, and fuel the energy of the Florida Poly environment.
Life is different here. So is our Band.
The Florida Poly Phoenix Band is the pinnacle of high-energy musical innovation that seeks to entertain with whimsical melodies and cutting-edge musical arrangements, balancing honed talent, outstanding musical performances, and, at times, irreverent humor.
Carousel placeholder image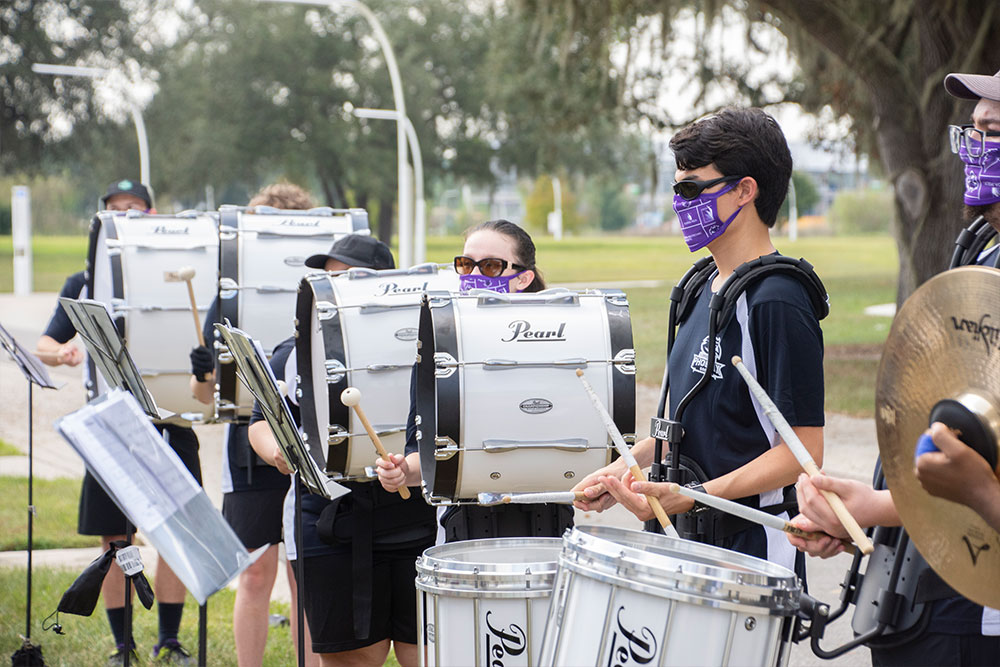 Carousel placeholder image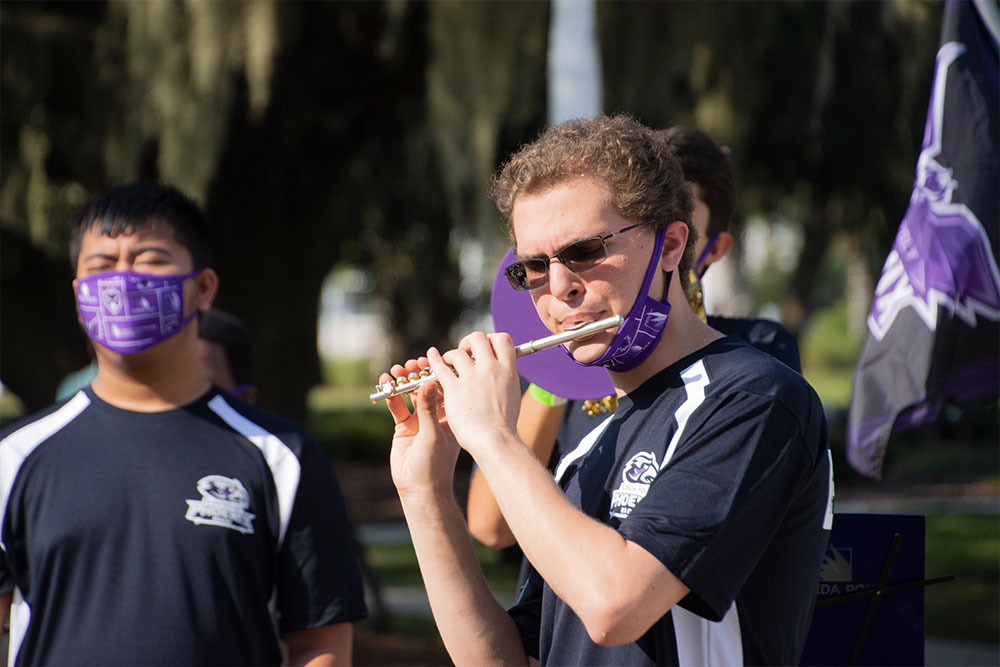 Carousel placeholder image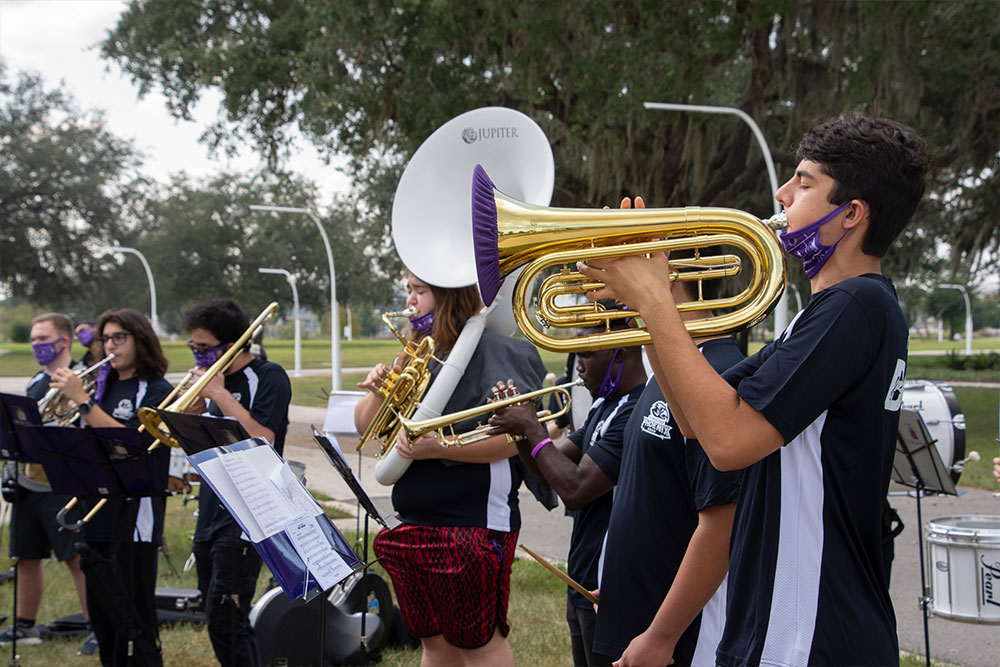 Application to Join the Florida Poly Band
Students can apply to be part of the Florida Poly Band simply by filling out this form. A formal audition is not required. However, musical experience is preferred. Students should plan to have their own instruments, but the Band may be able to assist those who are unable to secure one on their own. If you have questions, please contact TheBandAlwaysWins@floridapoly.edu.
Band Leadership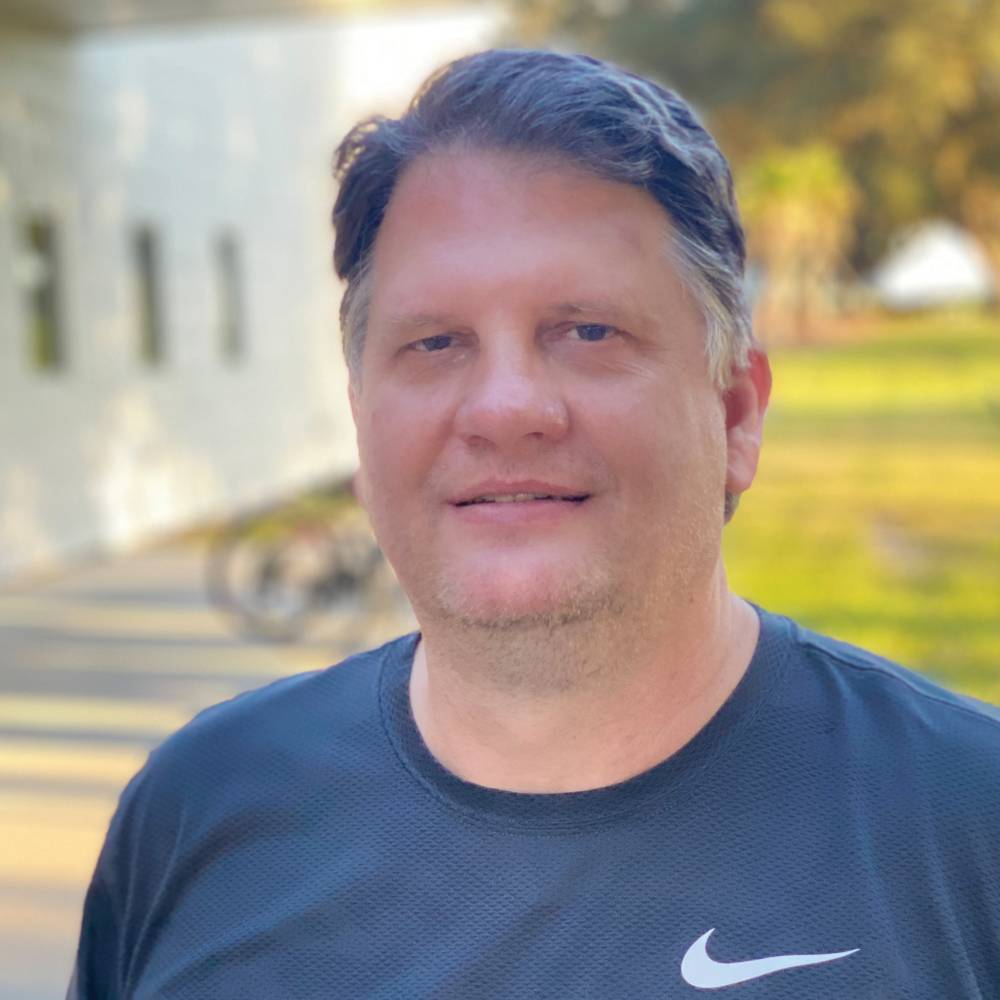 Band Director
Band director Robert Cook began teaching band in 1998 and has helped countless Florida middle and high school students strengthen their skills and expand their love of music.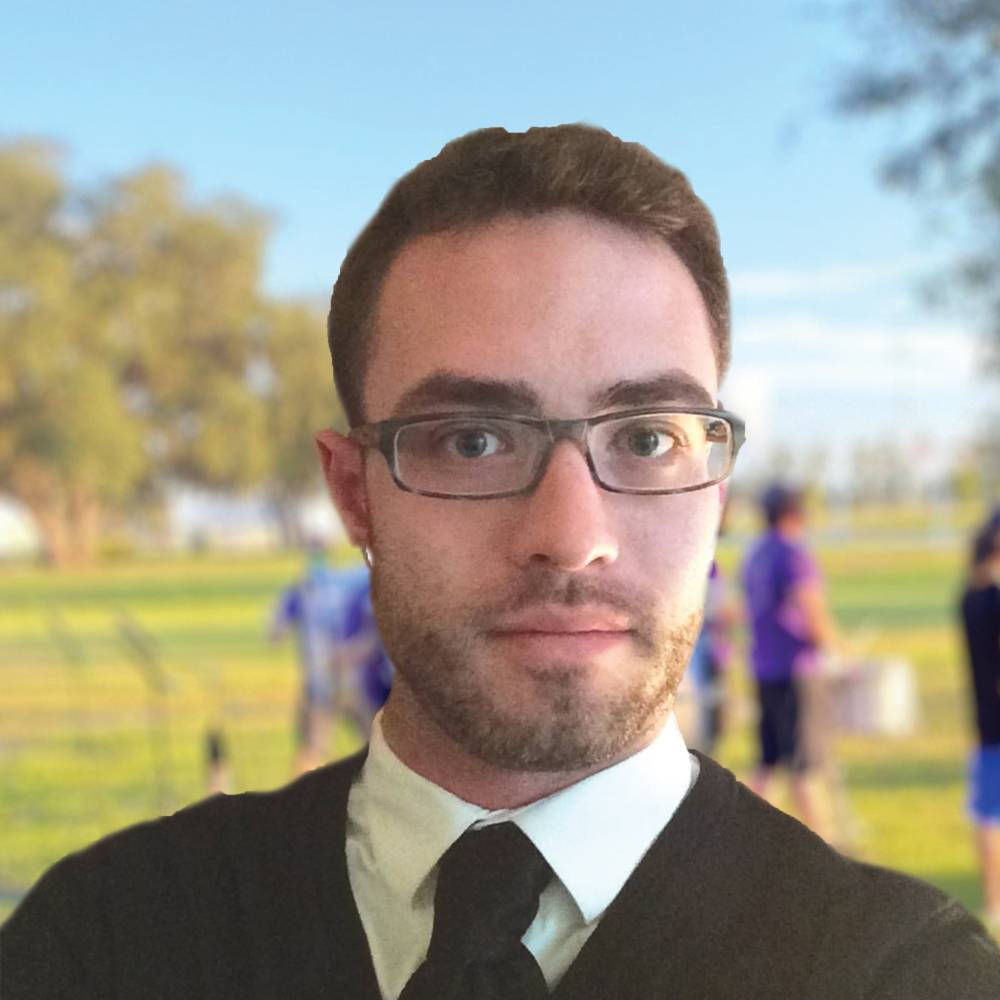 Drum Line and Band Director
Band director Brandon Bangle began teaching music education more than a decade ago. While he trained as a violinist, Bangle has learned to play all of the instruments played in traditional bands. At Florida Poly, he focuses much of his attention on the Drum Line.