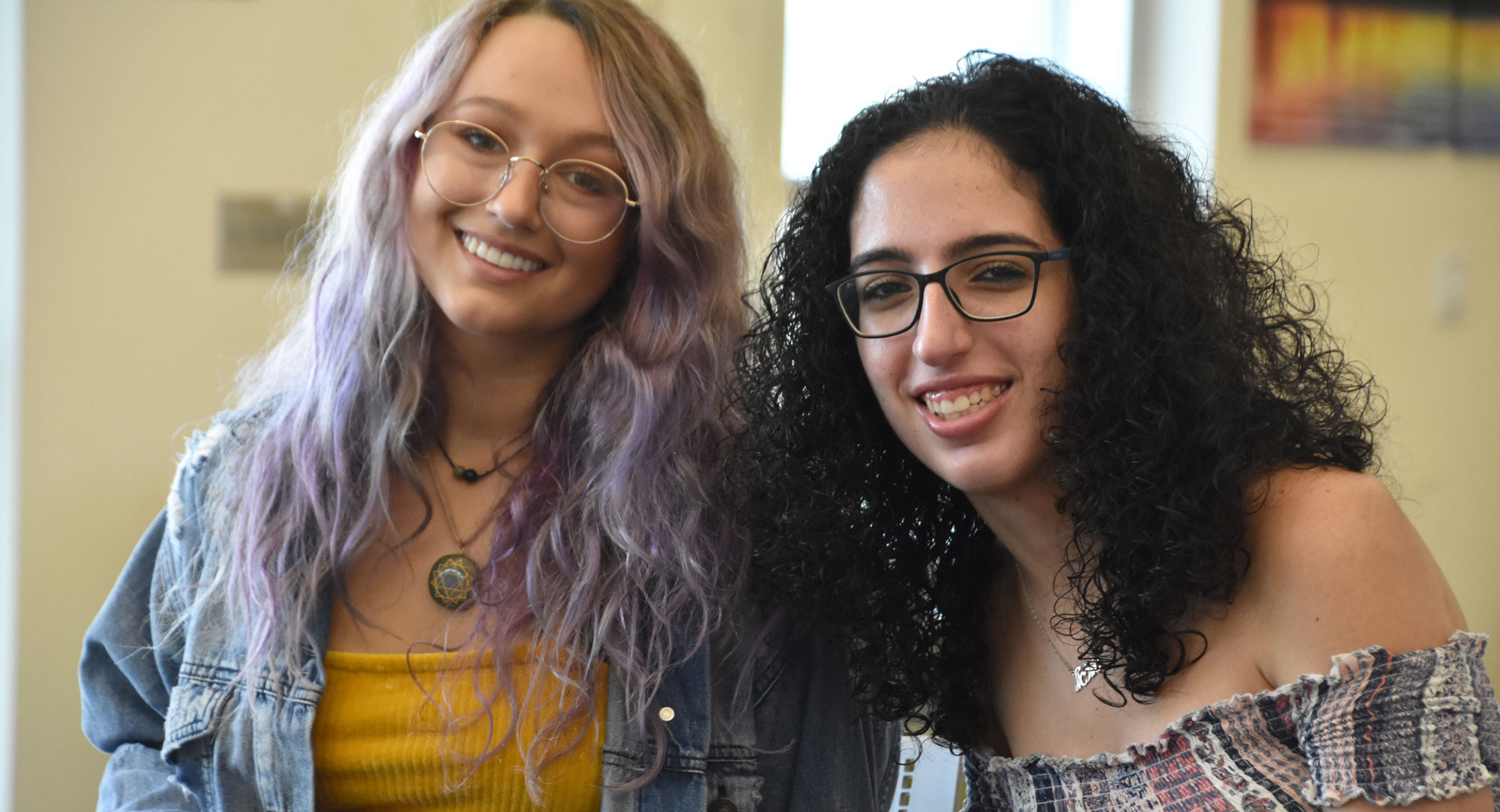 THRIVE
THRIVE at Florida Poly is an all-female organization dedicated to helping students build confidence and leadership skills.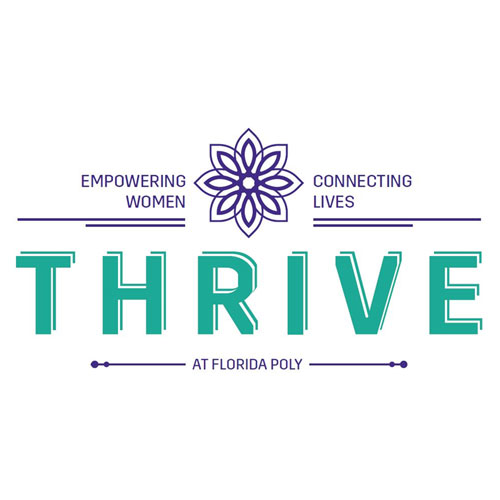 Throughout the academic year, THRIVE student leaders and faculty advisors host workshops and speaker series. The events are free of charge and all female students, faculty, and staff are invited and encouraged to attend.
The name THRIVE embodies the goal of the organization – for female students to have the support they need to truly THRIVE at Florida Poly. The group's mission is to engage Florida Poly's female students and encourage their success.
This program focuses on three core areas of development:
It is imperative for STEM students, no matter what gender, to prepare and develop for their future professional careers. THRIVE provides workshops on how to dress for interviews, professional etiquette, resume building, as well as interview skills. In addition, THRIVE focuses on leadership and mental health workshops.
Personal networks are needed for professional and social growth. To develop these networks THRIVE provides social gatherings (in-person and virtual) that promote the establishment of mentorships and friendships. THRIVE wants to create traditions and relationships. By providing events such as string-painting and holiday cookie decorating students can have a comfortable environment to develop these connections.
Florida Poly's STEM students are role models for younger generations. Therefore, it is of great importance for THRIVE to provide opportunities for Florida Poly female students to interact with female students in grades 6-12 from surrounding schools. The International Day for Women and Girls in STEM event celebrates women leaders in STEM fields and provides an opportunity for Florida Polytechnic students to interact and perform outreach activities with middle and high school girls.
Professional Development | Networking Opportunities
Throughout the academic year, THRIVE student leaders and faculty advisors host workshops and speaker series.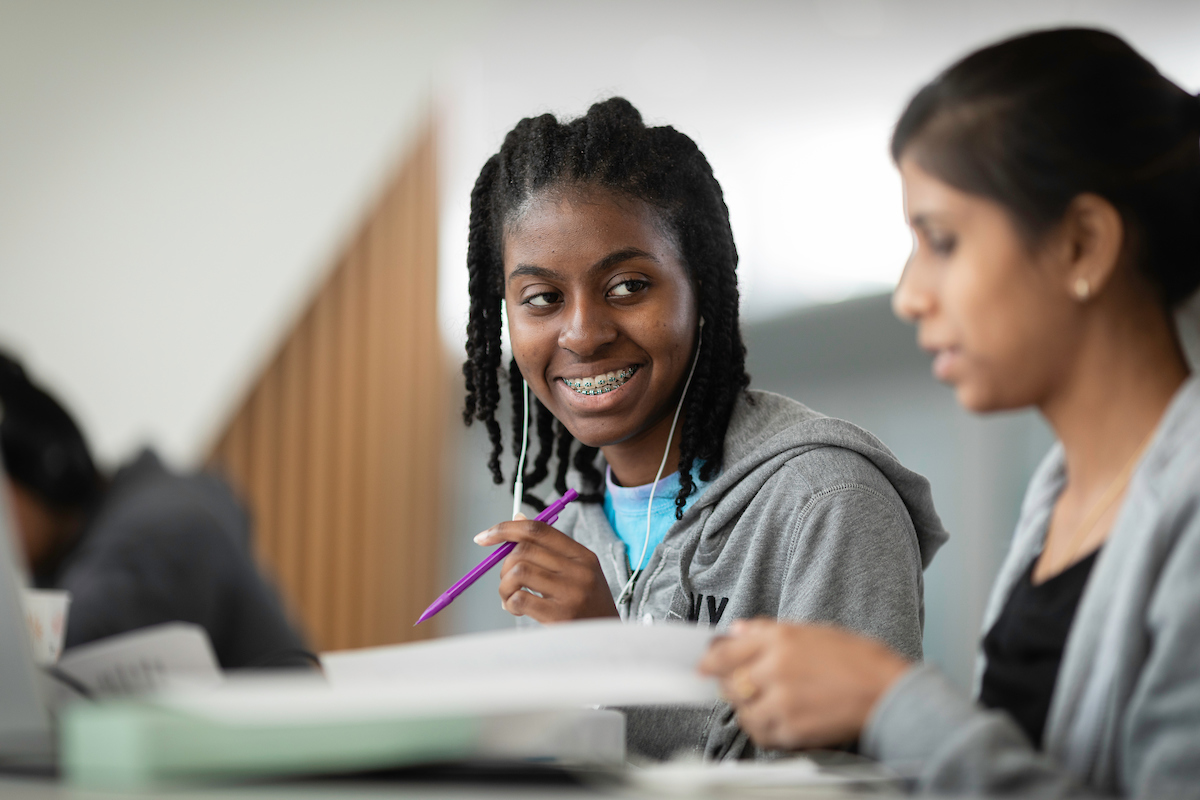 Virtual Leadership Series
These 10 to 20 minute long sessions share stories that provide advice regarding adversity, personal career experience and personal stories. In a virtual environment, participants can ask questions and receive tips from the speaker.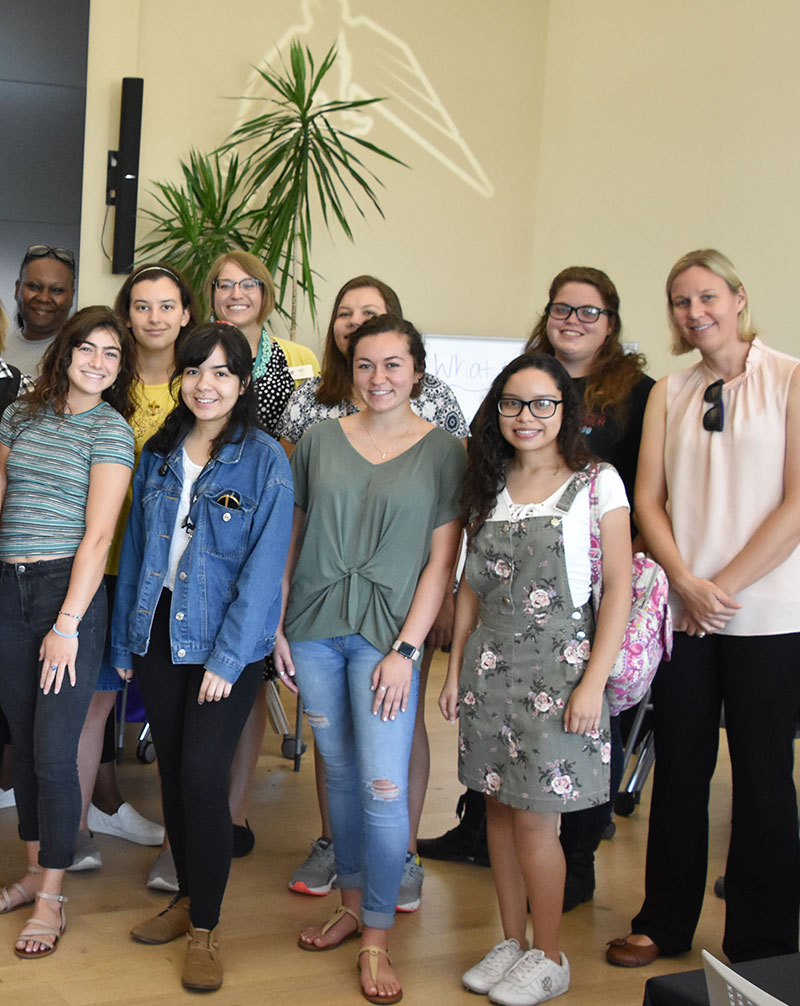 The International Day of Women and Girls in Science (February 11) recognizes the critical role women and girls play in science and technology.
Planning Committee
Recognizing the challenges that female students face in the predominately male STEM field, a group of Florida Poly faculty and staff came together in 2017 to identify ways to support female students academically, personally, and professionally.
The planning committee consists of female faculty and staff members from various departments across the University. The committee is responsible for event planning and logistics, general communication, and program marketing.
Title IX and ADA Coordinator
Assistant Professor, Data Science and Business Analytics
Associate Director, Student Success and Retention
Coordinator of Disability Services
Associate Director, Campus Wellness Management
Associate Director of Educational Outreach, Academic Affairs