John R. Alexander Scholars Program
Alexander Family Matching Program

The Alexander family is generously offering a one-to-one matching gift opportunity in support of the Alexander Scholars Program. The goal is to raise $1.5 million of matching funds to create an additional $3 million for the Scholars Program.

Your consideration of a gift, matched by the Alexander family, is appreciated. There is no better tribute to John R. than to support the education of our country's future leaders and innovators at Florida Poly.

An exceptional scholarship program targeting students who demonstrate first-class leadership and innovative capacity, honoring the legacy of noted leader and philanthropist, John R. Alexander.
Applicants Must Possess
Exceptional standardized test scores

Top GPA
Identifiable innovation aptitude
Defined leadership attributes
Application Process
Application to Florida Poly
Essay with a focus on overcoming obstacles, values, and determination to succeed
Selection by the Office of Admissions and Financial Aid
Recipients Receive
$40,000 over four years (five years as determined through Academic Affairs Office)
New laptops for every scholar
Dedicated success coach for the program
Welcome reception introducing the cohort to the Alexander Family
Graduation special recognition
Designated social media program
Specialized programming
Guaranteed acceptance to Florida Polytechnic University's graduate program (for students who meet the meet GPA requirements).
Current John R. Alexander Scholars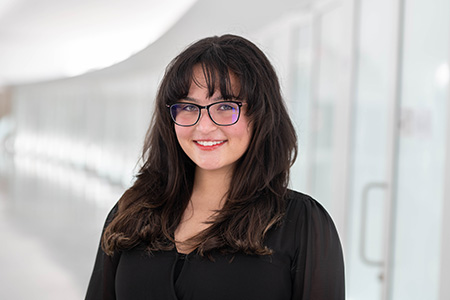 Aliya Eissa '25
Applied Mathematics | Metairie, LA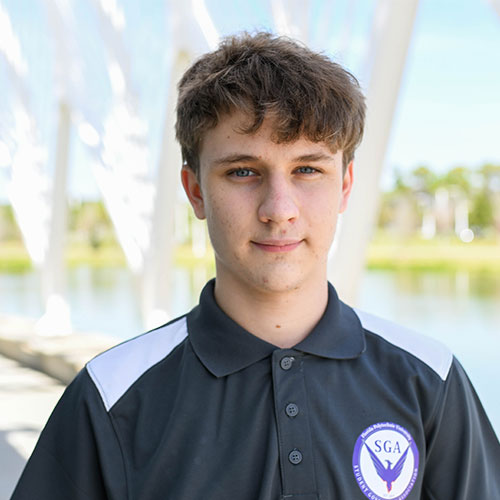 Alexander Gage '24
Engineering Physics | Venice, FL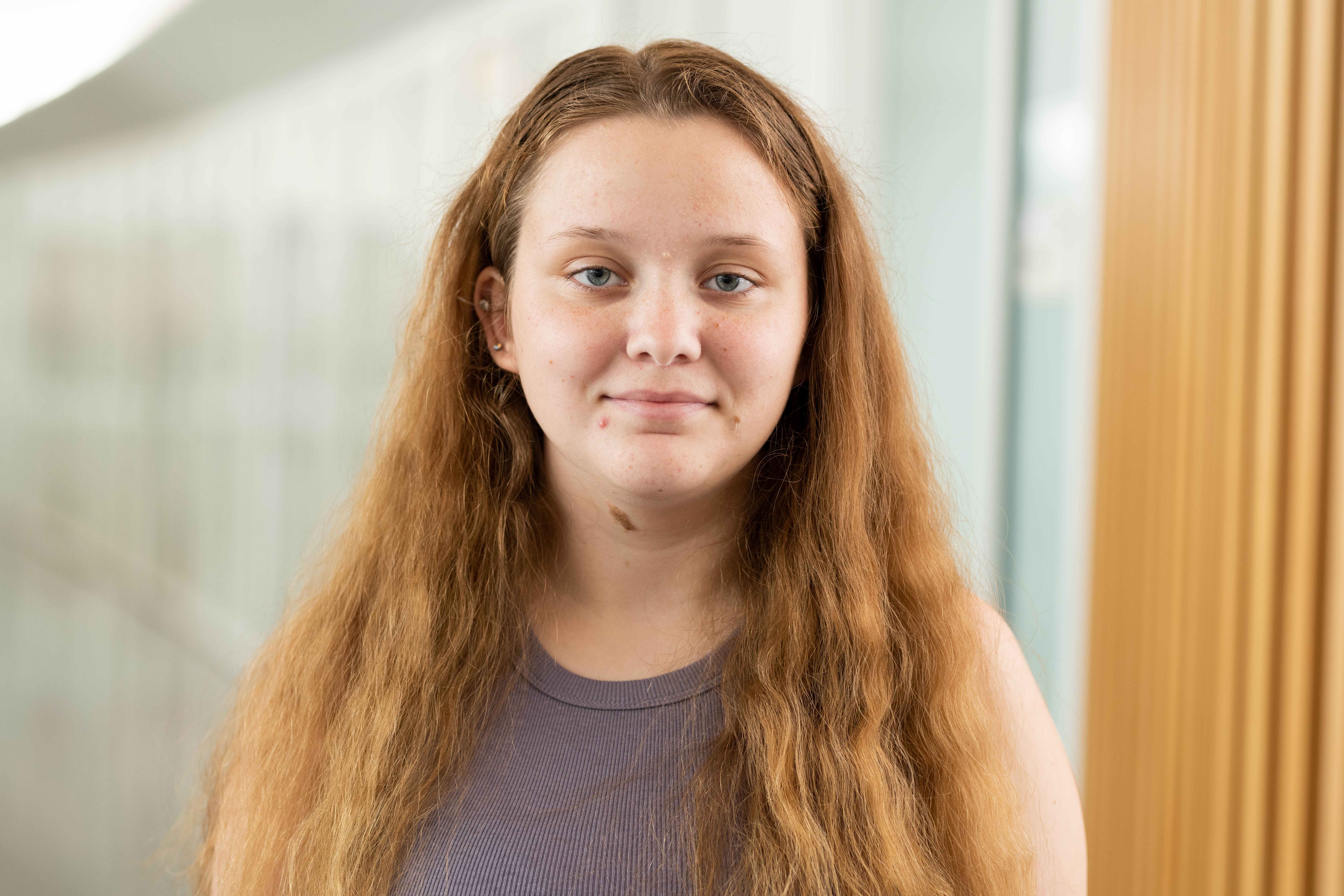 Knoelle Grassi '26
Applied Mathematics | Kissimmee, FL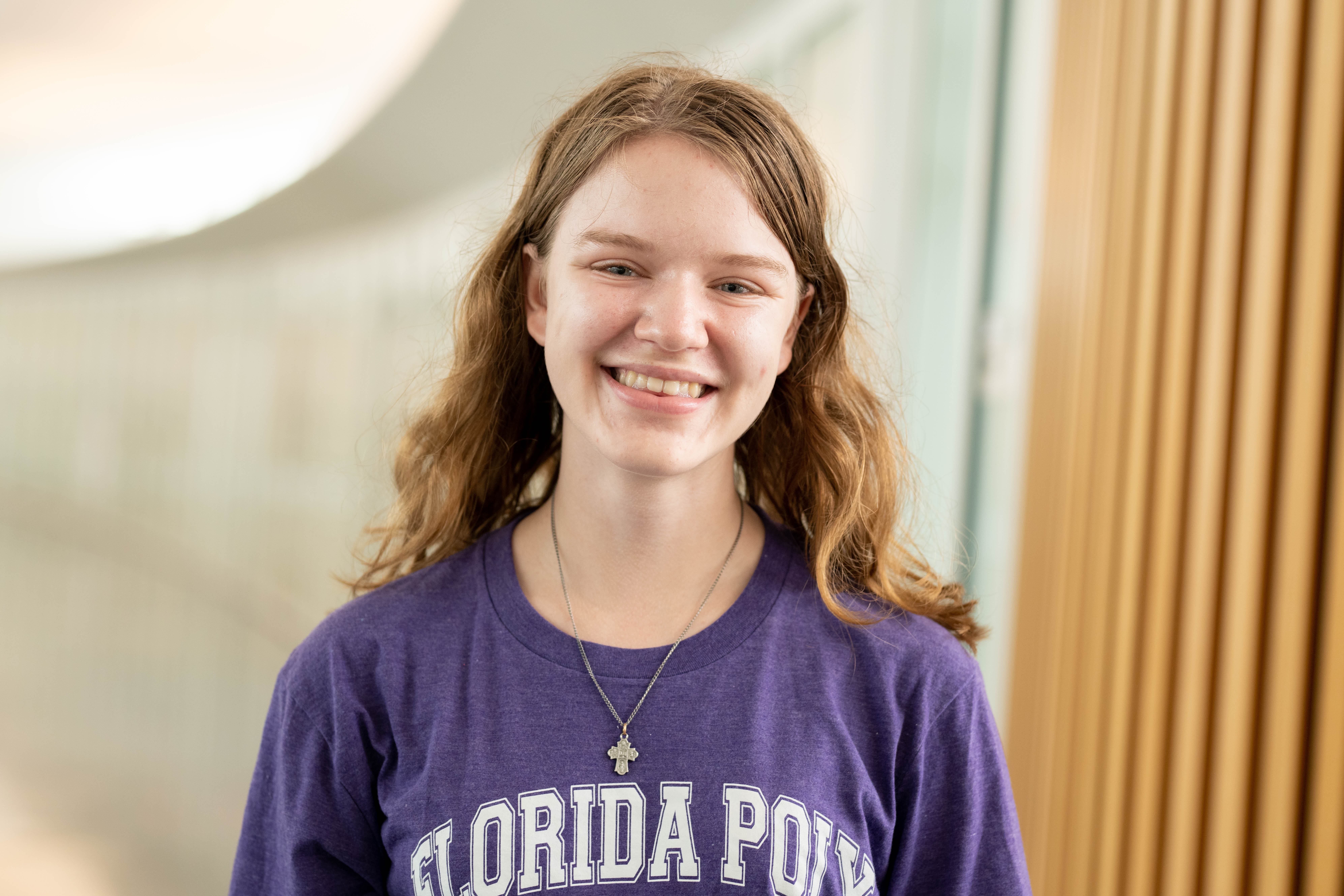 Catherine Holt '26
Electrical Engineering | Punta Gorda, FL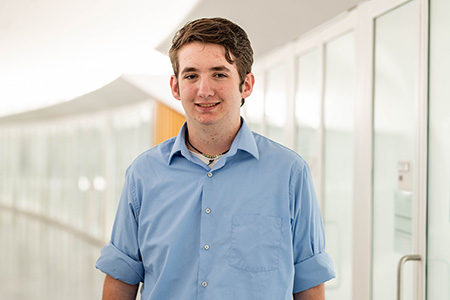 Noah Kintner '24
Environmental Engineering | Middleburg, FL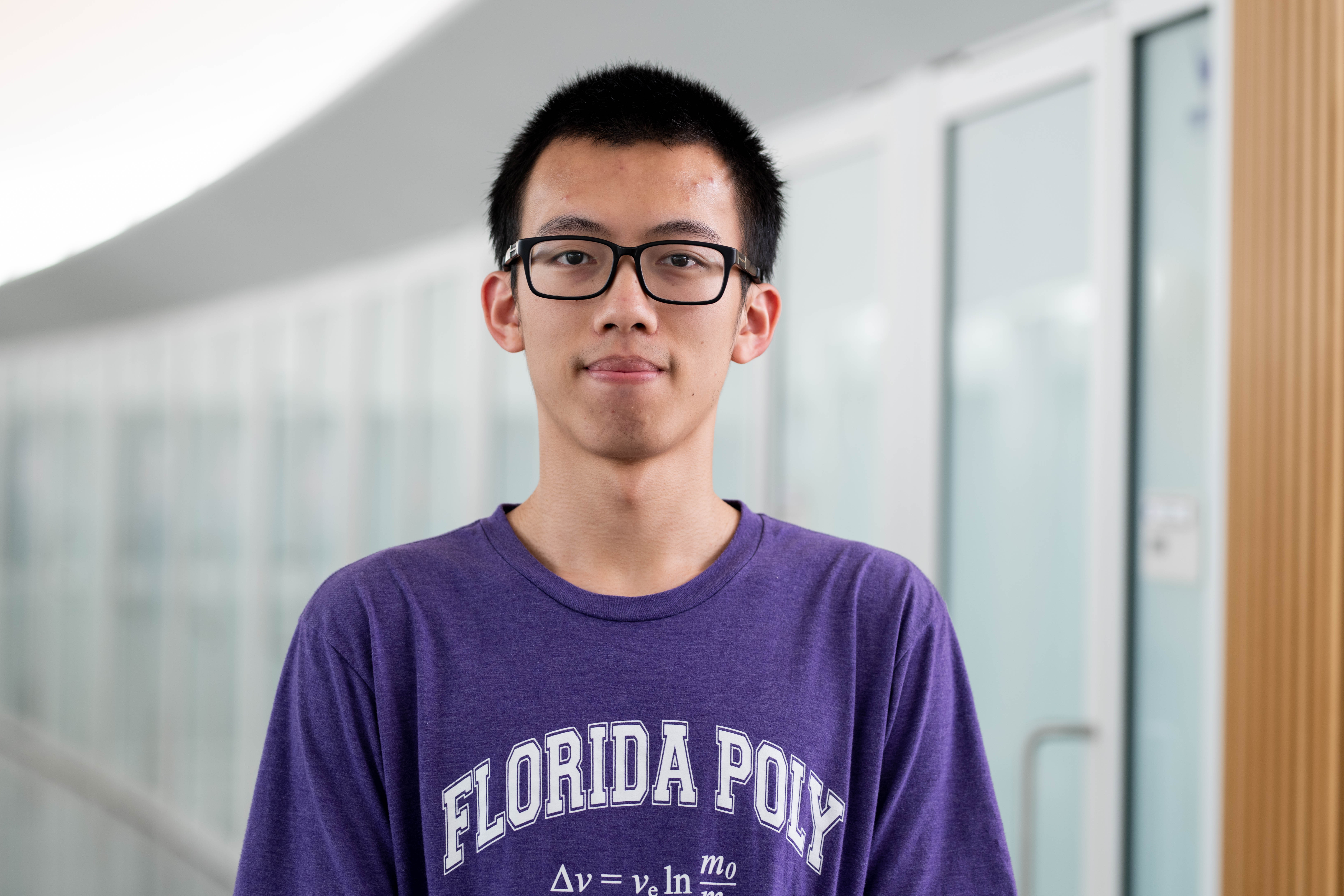 Oscar Lin '26
Computer Science | Davie, FL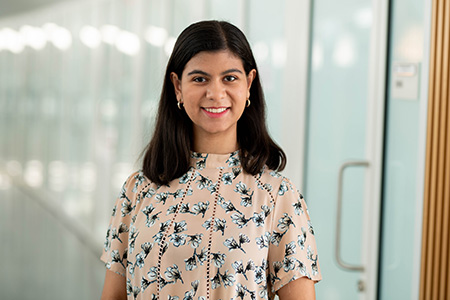 Gabriella Rodriguez '25
Computer Engineering | Miami, FL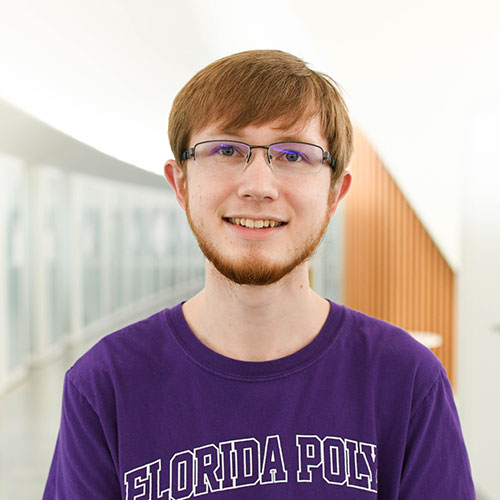 Sebastian Sage '24
Engineering Physics | Weston, FL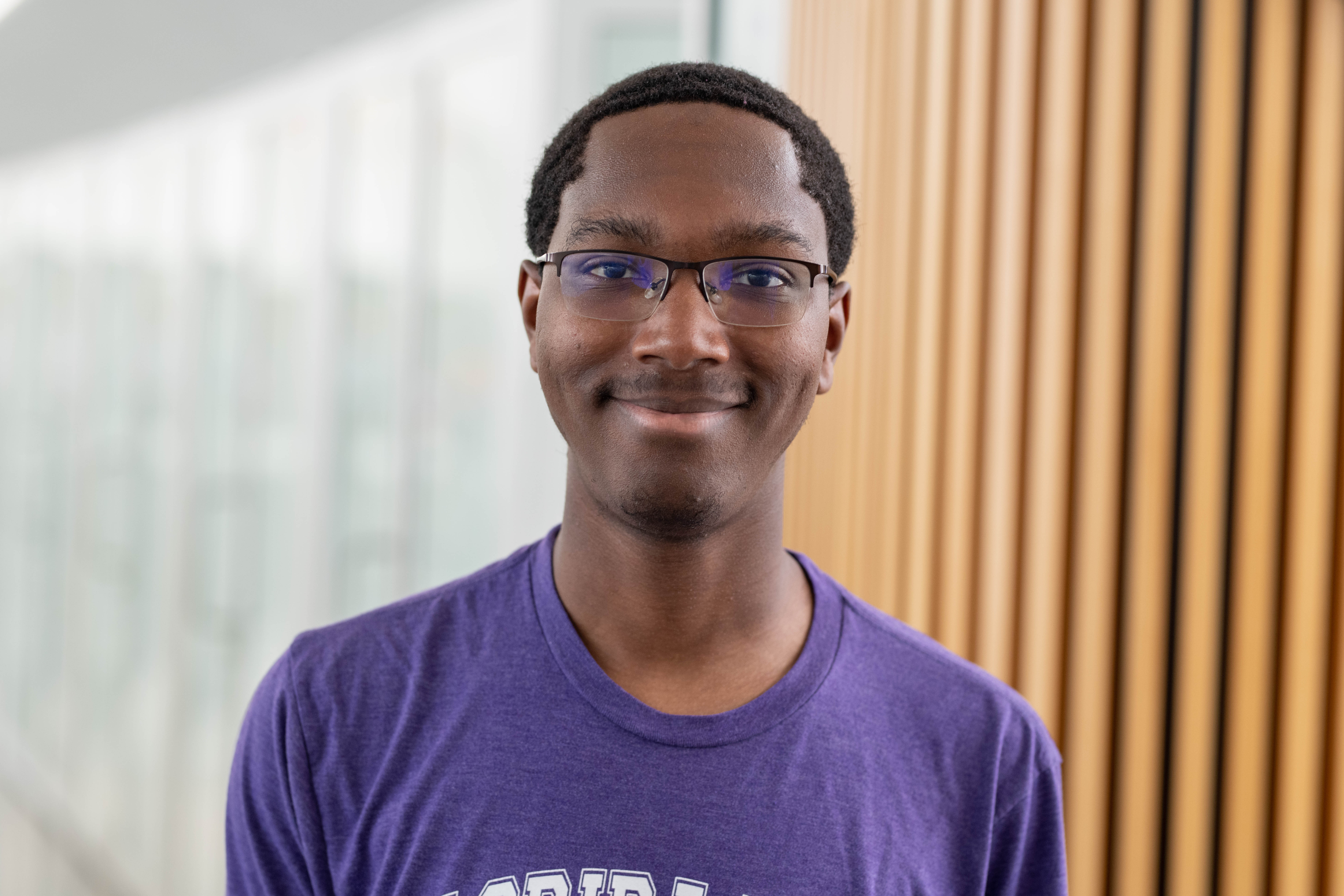 Computer Science | Sanford, FL
Emma Scott '24
Mechanical Engineering | Lakeland, FL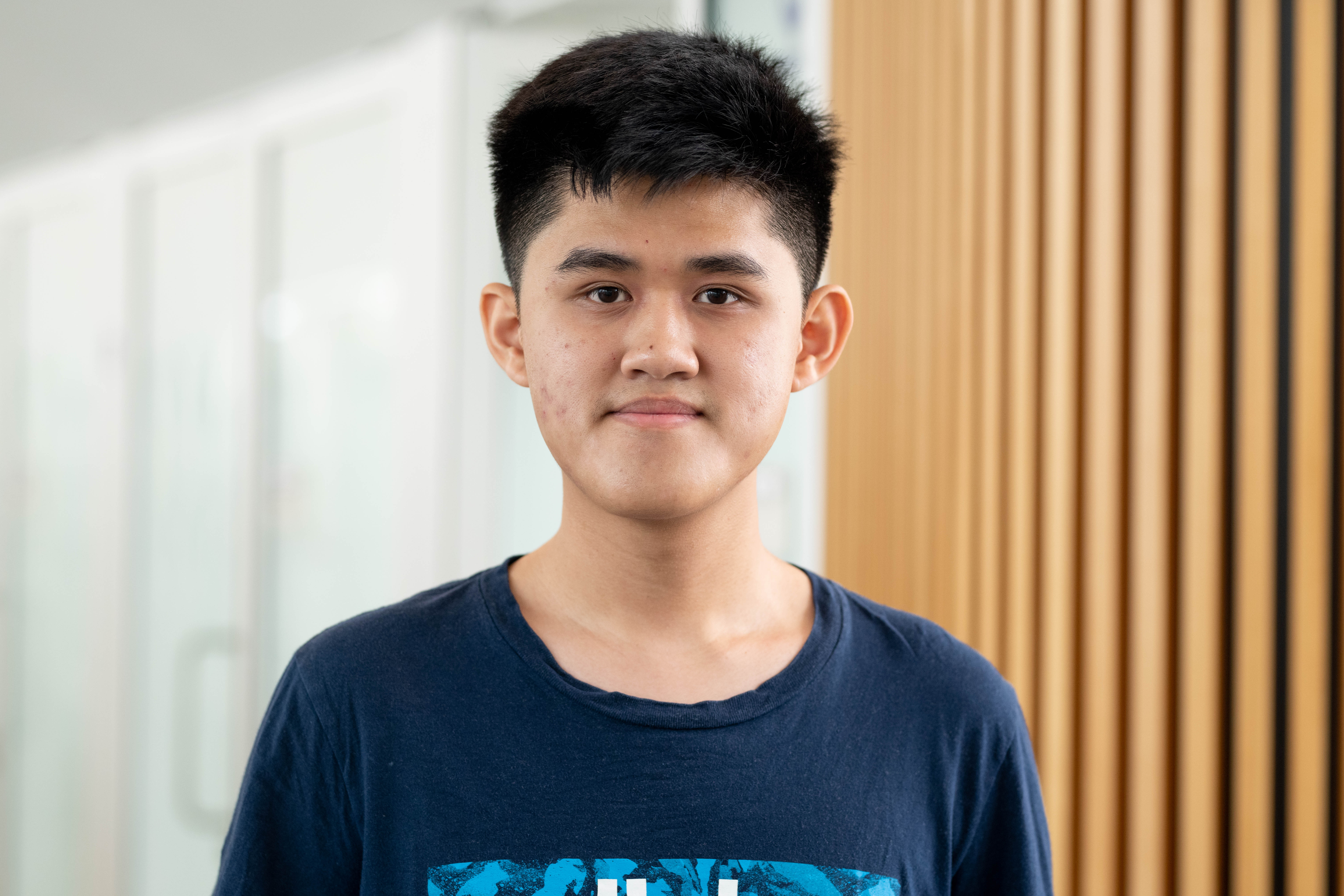 Brian Tran '26
Computer Science | St. Petersburg, FL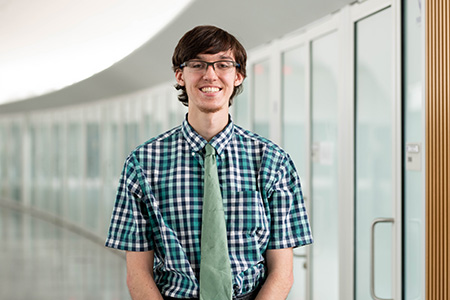 Eric Weakley '24
Computer Science | Orlando, FL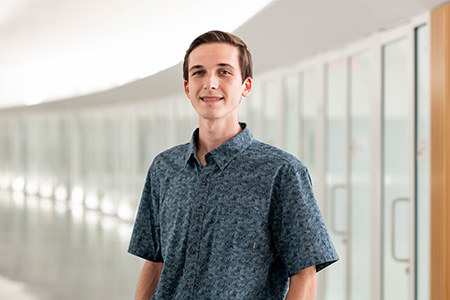 Andrew Wernersbach '24
Computer Science | Coral Springs, FL
About John R. Alexander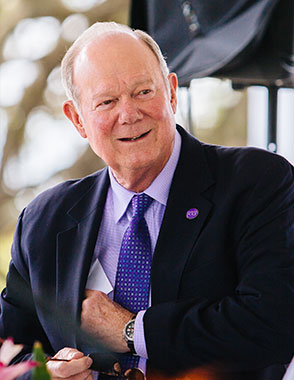 John Robert Alexander, of Frostproof, Florida, attended Purdue University on a Naval ROTC Scholarship before transferring to the University of North Carolina at Chapel Hill. He graduated in 1958 with a Bachelor of Science in Banking and Finance.
Alexander married Sarah Jane Griffin, and began his professional career as a second lieutenant in the United States Marine Corps, before rising to the rank of captain. After serving three years as an active duty Marine and five years in the Marine Corps Reserves, Mr. Alexander launched a highly successful 40-year career working at Ben Hill Griffin, Inc., serving as its CFO before going on to serve as CEO and President of Atlantic Blue, Inc., and ultimately retiring as CEO and chairman of the board of Alico, Inc.
John's unwavering care for his family, community, and state was an extension of his strong Christian commitment, and this found expression in a host of worthy causes, including his involvement in Florida TaxWatch, Florida Taxation and Budget Reform Commission, Florida Citrus Commission, Rotary International, Farm Credit of Southwest Florida, Floridians for Better Government, Florida Chamber of Commerce, Frostproof Police Retirement Pension, Florida Polytechnic University, and his church of 50 years, First Presbyterian of Frostproof.