New class of Alexander Scholars celebrated at Florida Poly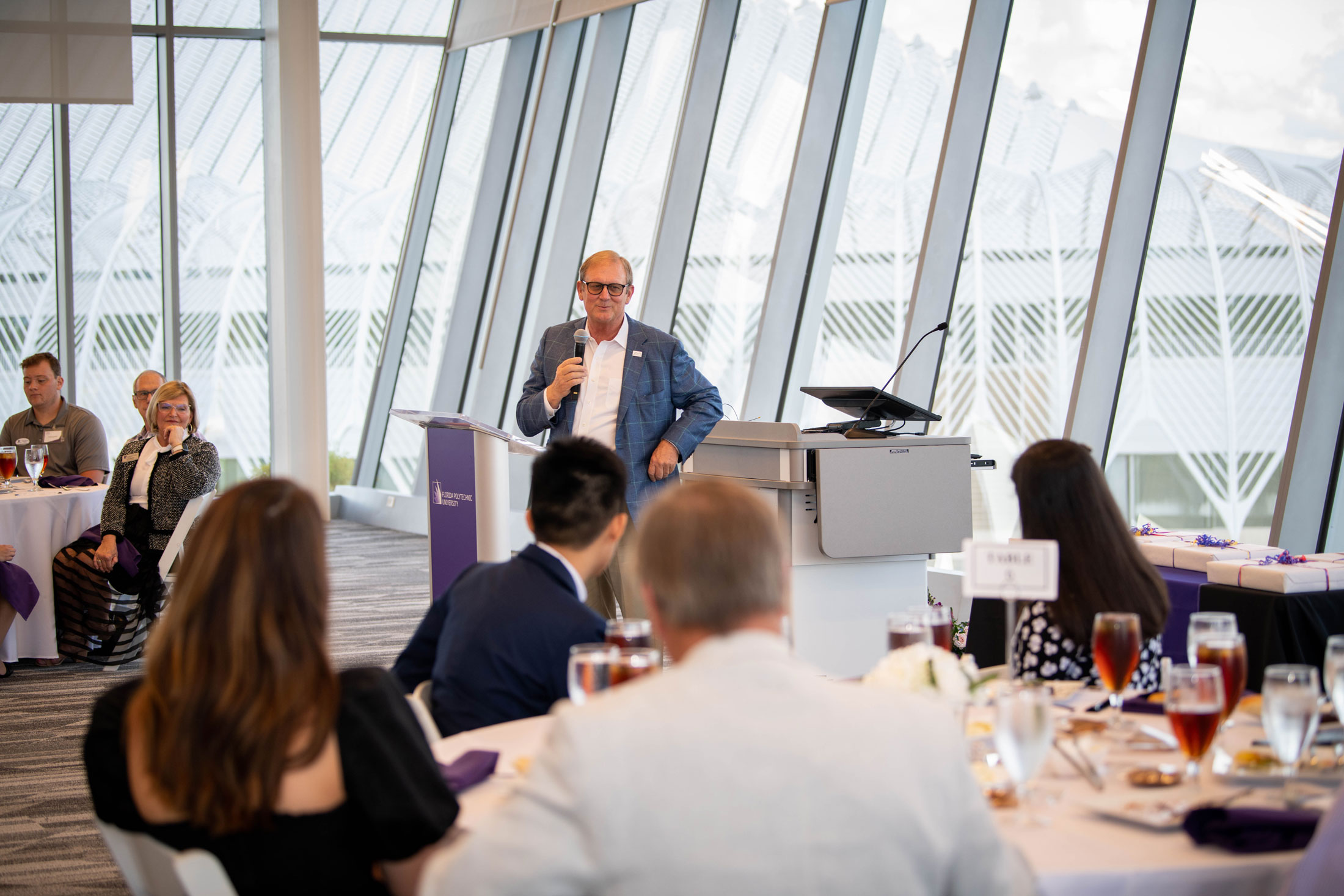 A group of Florida Polytechnic University's brightest and most promising students was recognized on Monday, Aug. 22, at the Inaugural Alexander Scholars Luncheon.
The John R. Alexander Scholars Program is a scholarship program that supports exceptionally high-achieving students in reaching their personal and professional goals without taking on the burden of student debt. Alexander Scholars receive a new laptop and a $40,000 scholarship over four years at Florida Poly. They also enjoy special recognition upon graduation and guaranteed acceptance to Florida Poly's graduate program, if they meet GPA requirements.
The scholarship recipients dined and had an opportunity to personally thank the Alexander family for their generous support. One of them was Andrew Wernersbach, a junior majoring in computer science. He arrived at Florida Poly in the fall of 2021 after graduating from Millennium 6-12 Collegiate Academy, in Tamarac, Florida, with about 90 college credits.
"When I got the email letting me know I got the scholarship, I was pretty excited. I was going to get a lot more money for school and attend practically for free to see what the University had to offer," Wernersbach said. "Now I'm taking a number of courses I need to graduate early. The program gives us a chance to get involved academically and professionally."
The scholarship was named for John R. Alexander, one of Florida Poly's most persistent and committed supporters from the institution's earliest days. He worked relentlessly to muster support and awareness of the new STEM university. After his death in 2018, his family sought to keep his passion alive by creating the Alexander Scholars.
"The program is off to a good start, and we sure appreciate all the work the University is doing to help these students be successful," said JD Alexander, a former Florida state senator and the son of John R. Alexander. "My dad was a true believer in Florida Poly and the power it had to change lives and change our region.
"He would be exceedingly excited about helping these young men and women move along."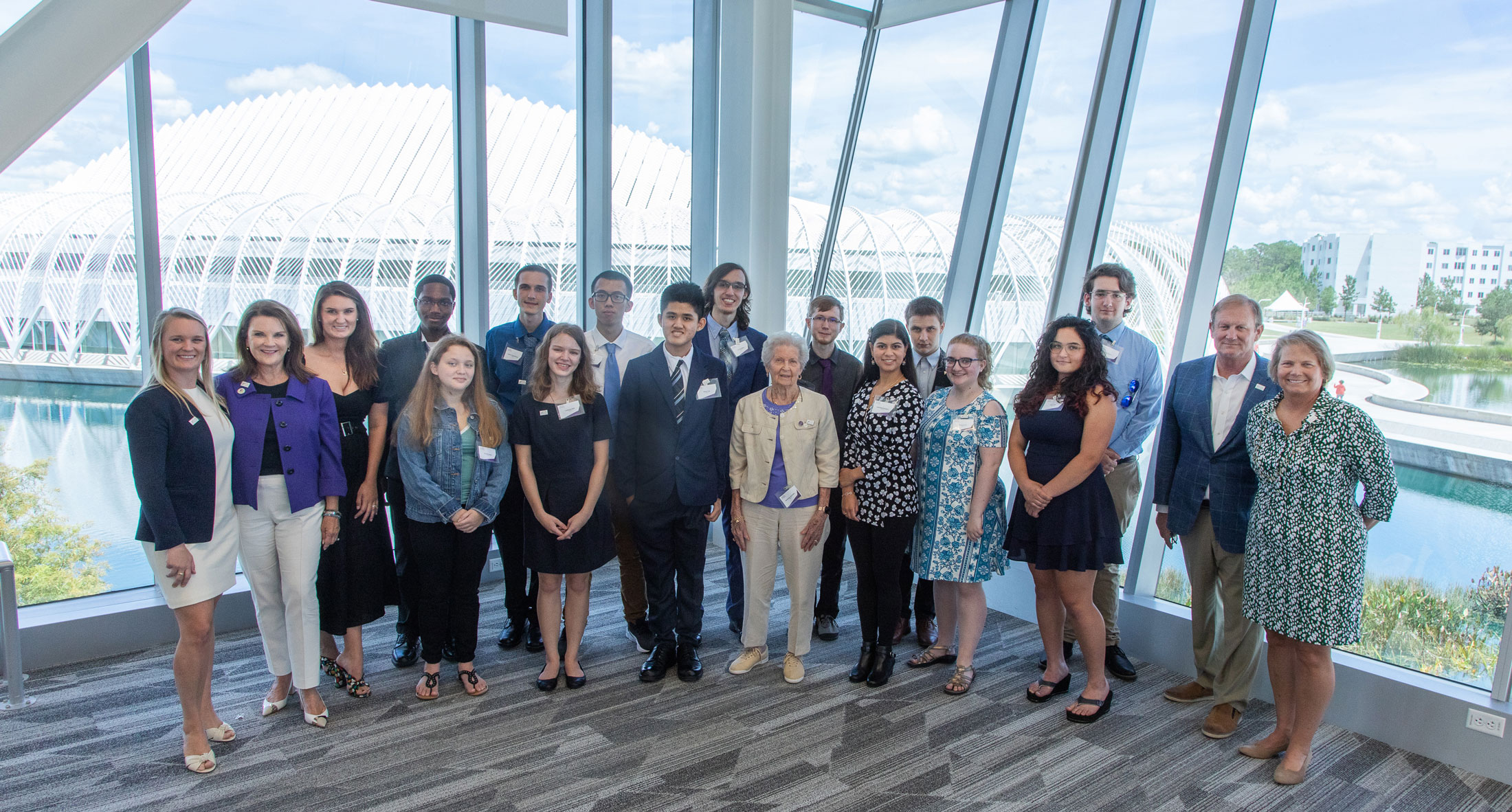 Alexander Scholar Emma Scott, a junior majoring in mechanical engineering, is grateful for the support.
"This is really the only way I could go to college," said Scott, from Lakeland, Florida. "I didn't have to take out any loans and the computer is one of the best parts – I use it every day for school."
Scott is among the current crop Alexander Scholars.
University President Randy Avent thanked the Alexander family at the inaugural event, including Sarah Jane Alexander, John Alexander's wife.
"Thank you to JD Alexander, who famously advocated for our state university. And a special thank you to Sarah Jane Alexander. Your commitment to STEM education and your wonderful generosity has provided us to recruit the best and brightest here at Florida Poly," Avent said. "It's a really special time to be at the University."
Contact:
Lydia Guzmán
Director of Communications
863-874-8557