Founding Trustee's donation supports first-generation scholars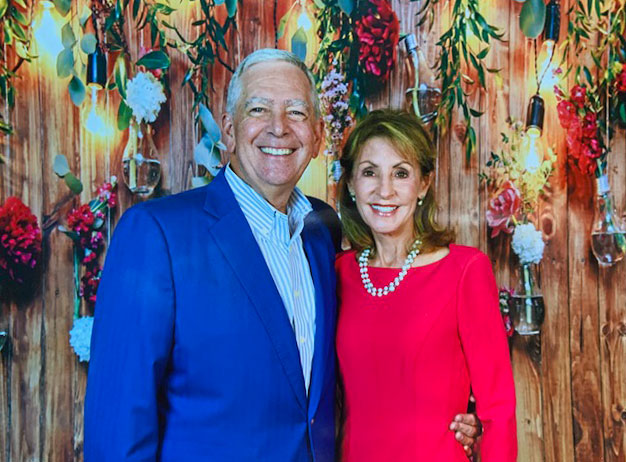 When a vision for the first state university dedicated entirely to STEM began to blossom in 2012, Robert Gidel was tapped to join Florida Polytechnic University's first Board of Trustees and help guide the creation of the new institution.
Nearly a decade later, Gidel is proud of the distinguished position Florida Poly has carved for itself among Florida's 12 state universities.
"This is an achievement from a lot of people who took risk – everybody who came to work at and attend a school that was unaccredited, didn't have any students, or any real assurance that it was going to succeed," said Gidel, who was elected founding chairman of the University's Board of Trustees in 2012 and served through 2015.
In the years since Florida Poly opened in 2014, the University has achieved accreditation by the Southern Association of Colleges and Schools Commission on Colleges (SACSCOC) and by the Computing and Engineering Accreditation Commission of ABET, attracted leading faculty, and become a model for the delivery of affordable, high-quality education in science, technology, engineering, and math (STEM). It also has enjoyed multiple state and national rankings, including being listed among the top 2021 nationally ranked engineering programs by U.S. News & World Report.
"The county and the state of Florida benefit from this University," said Gidel, who lives in Sarasota, Florida. "So do all of the students who may not have been able to pursue this kind of education at other universities, who now have great opportunities to use their talents to contribute to the future economic viability of Florida."
To help advance this access to opportunity, Gidel and his wife, Linda Gidel, made a commitment of $100,000 to Florida Poly, benefitting first-generation scholars.
"I'm a first-generation college graduate in my family," said Robert Gidel, managing partner of Liberty Capital Advisors LLC. "You see what opportunities can be realized by students who might not otherwise be able to go to college and you see the obstacles they overcome and what they achieve.
"It's almost impossible to sit and listen to the stories and not be emotional."
Kathy Bowman, vice president of advancement at Florida Poly, said the Gidels' gift can be transformative in the lives of many students.
"This gift will allow these high-achieving first-generation students to know their professional dreams are not only in reach, but are also supported by a community that believes in their ambitions and their promise," Bowman said. "Florida Poly is very grateful to Robert and Linda Gidel for their generosity and their steadfast support of the University from its earliest days. We are proud to be among the important causes they support."
As the University continues to grow, Robert Gidel said its potential is limitless.
"I hope the next step for Florida Poly is to take on that unique position within Florida's higher education and gain national and international attention," Robert Gidel said. "I will not live to see how successful this University will be, but what impresses me is when people commit their time and money and reputation to something they may not be able to see or experience in their own lifetime.
"That's how everyone who has been involved in Florida Poly has really looked at this, and I'm proud to be a part of it."
Contact:
Lydia Guzman
Director of Communications
863-874-8557