Florida Poly president makes Tampa Bay's Power 100 list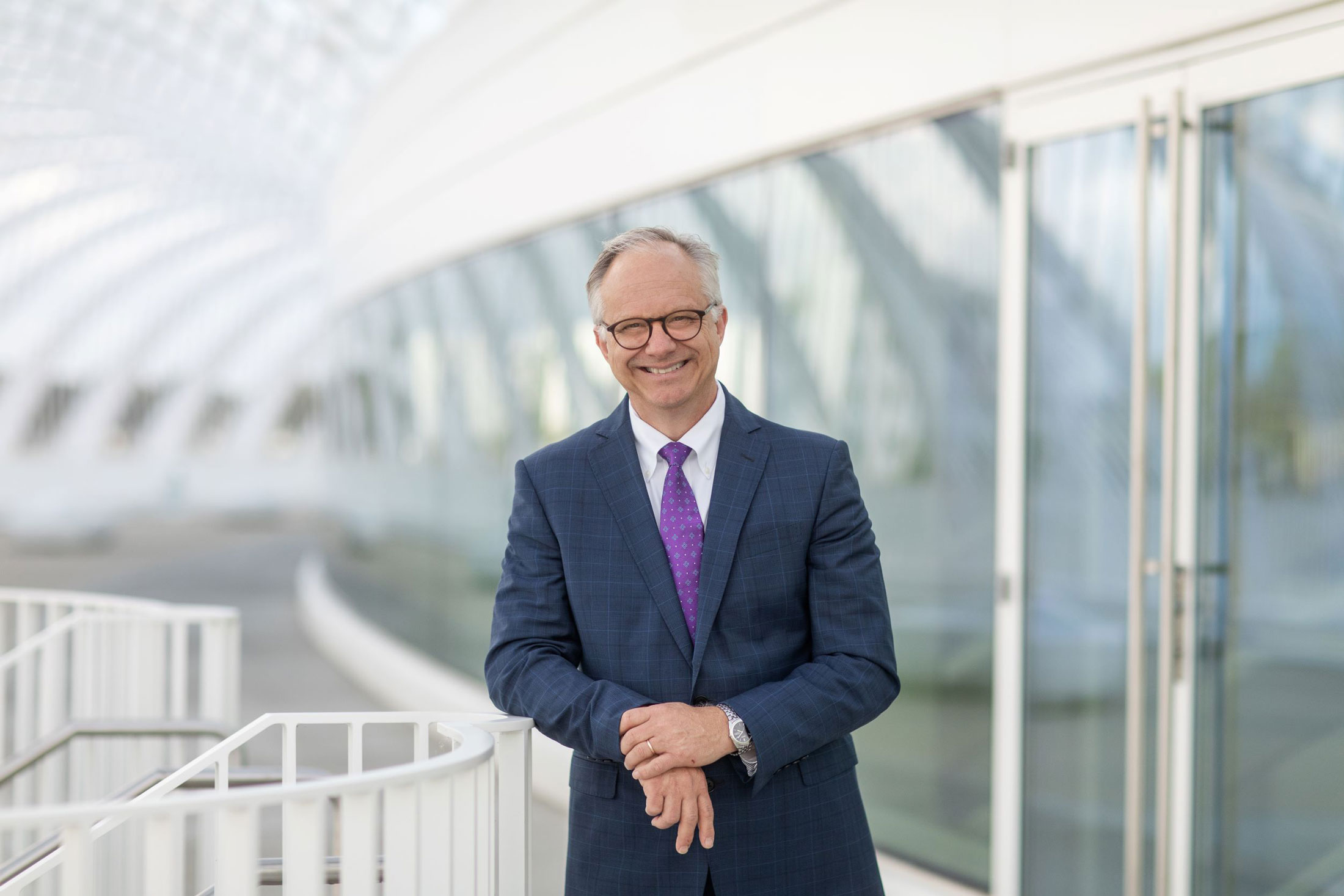 Dr. Randy K. Avent, president of Florida Polytechnic University, was named one of the most influential businesspeople in the Tampa Bay area by the Tampa Bay Business Journal. The publication recently revealed its annual Power 100 list recognizing the region's most impactful business leaders.
"This acknowledgment recognizes Florida Poly's growing reputation as well as our significant economic impact on the Tampa Bay area and the state of Florida," said Avent, who is the University's founding president. "I am grateful for this distinction as we continue making strides across the high-tech industry with our sought-after graduates and in-demand STEM degrees."
This is Avent's second consecutive inclusion on the Power 100 list and it comes as Florida Poly celebrates several major achievements this academic year. This includes debuting as the number one public college in the South in U.S. News & World Report's latest rankings. The University also is experiencing significant growth with its largest incoming class to date in fall 2022 and the imminent opening of the state-of-the-art Applied Research Center this summer.
From the beginning, Avent has worked to shape Florida Poly into a premier STEM university and an economic engine for the Central Florida region. He is now leading the effort to create a vibrant research park surrounding the University with companies collaborating closely with faculty and students. The school's first research partner was approved last fall through a public-private partnership with Fortune 500 company International Flavors & Fragrances as they explore building their new high-tech research facility on campus.
The Power 100 list is a guide that showcases the most influential businesspeople in multiple economic sectors within the Tampa Bay area. These leaders are selected by the editorial staff and publisher of the Tampa Bay Business Journal. They consider leadership qualities, accomplishments, and how the candidate shapes and impacts the regional business community.
"Doing business during an ongoing global pandemic has forced change, adaptation, accelerated failure and success," the Tampa Bay Business Journal said in a statement accompanying the Power 100 list. "While the current conditions framed how we considered the 2022 honorees, the recognition represents a cumulative impact and staying power."
Contact:
Lydia Guzmán
Director of Communications
863-874-8557