Florida Poly president named to Tampa Bay's list of most impactful business leaders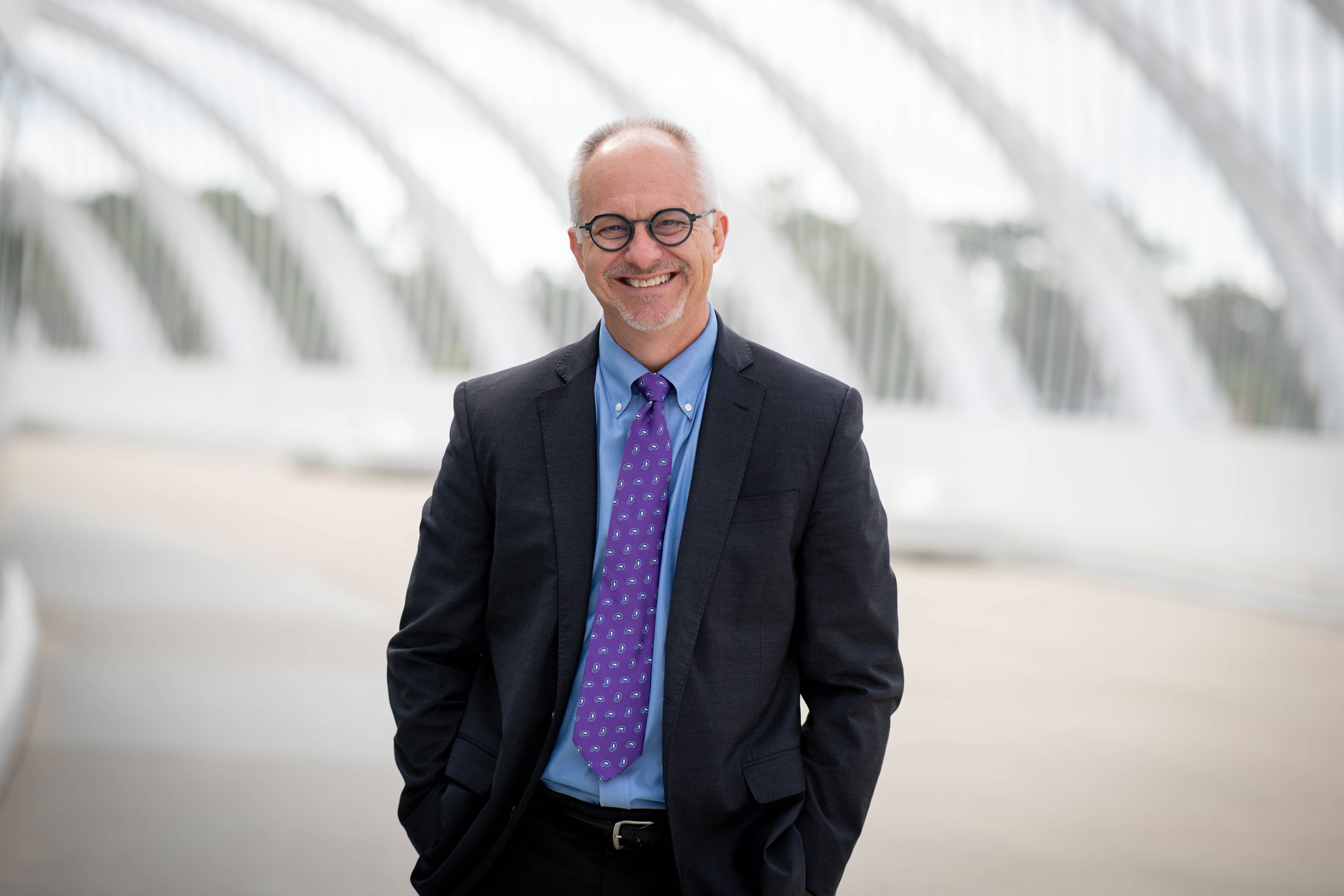 Dr. Randy K. Avent, president of Florida Polytechnic University, was recognized as one of the most influential business executives by the Tampa Bay Business Journal. The publication revealed its annual Power 100 list today, acknowledging the business leaders who have generated the biggest impact in the Tampa Bay region.
It is Avent's third consecutive year on the prestigious list.
"I'm honored to receive this recognition, especially among so many others leading the way to economic growth here in Florida," Avent said. "As our University continues growing its reputation as a premier STEM institution, this distinction means that industry is taking notice of our expanding economic impact on the region."
Since joining the University as its founding president in 2014, Avent has worked to ensure Florida Poly delivers an excellent core STEM education and serves as an economic driver for Central Florida and the state. He is leading an effort to create a vibrant research park anchored by the University with tech companies collaborating closely with faculty and students. Fortune 500 company IFF is already building its Global Citrus Innovation Center on campus as the University's first research partner on site.
This recognition is the latest of several major accomplishments Florida Poly has enjoyed within the last year. This includes repeating as the No. 1 public college in the region in U.S. News & World Report's rankings, the grand opening of its state-of-the-art Applied Research Center, and its graduates earning the highest salaries one year after graduation among all Florida public colleges, according to MyFloridaFuture.
The Power 100 list is a guide that showcases the most influential businesspeople in multiple economic sectors within the Tampa Bay area. The featured leaders are selected by the editorial staff and publisher of the Tampa Bay Business Journal. Their considerations include leadership qualities, accomplishments, and how the candidate impacts the regional business community.
Contact:
Lydia Guzmán
Director of Communications
863-874-8557