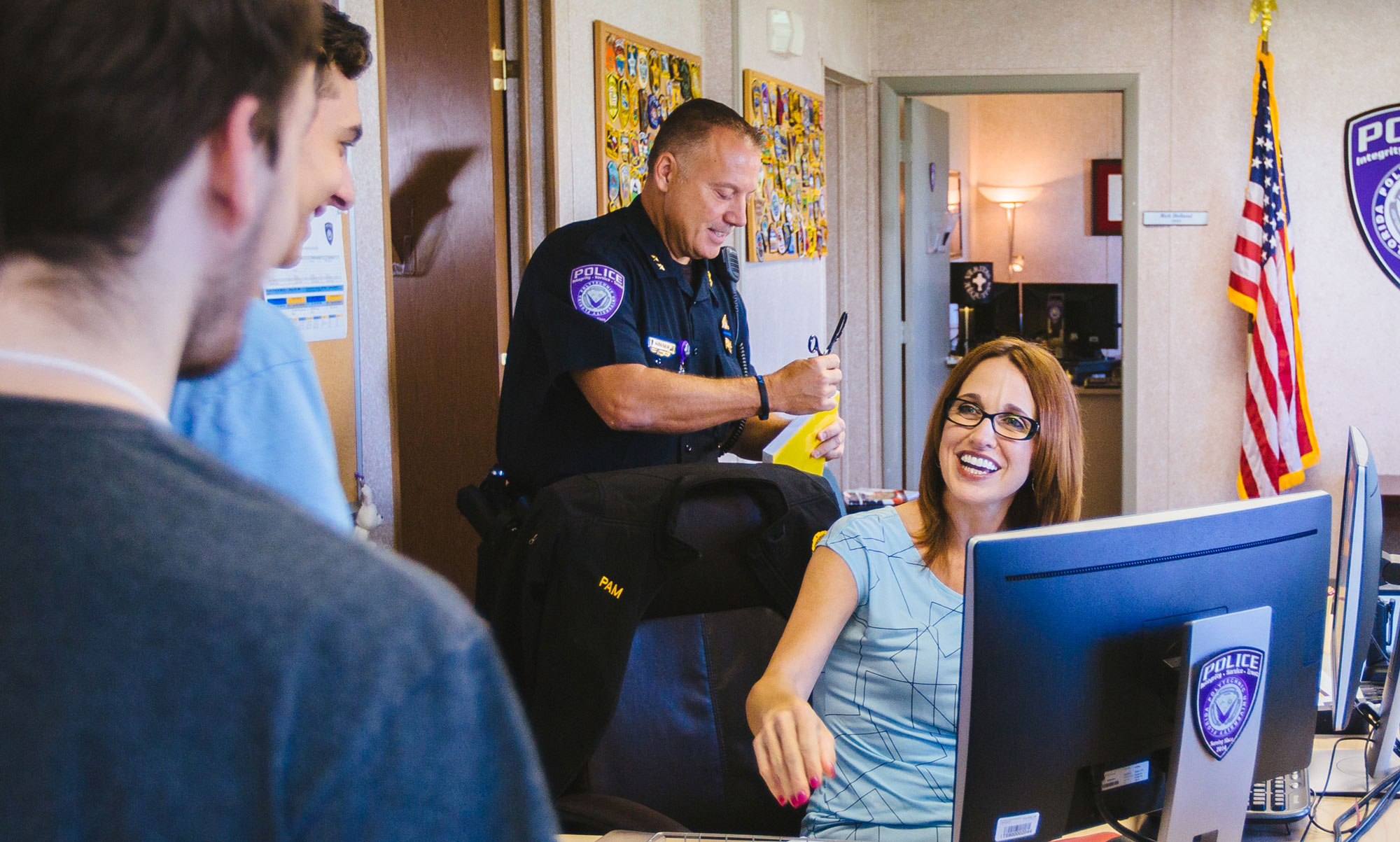 Campus Control Center
The safety of our University community is our top priority. The University Police, Facilities and Safety Services, and Technology Services share this mixed-use facility to provide 24/7 support on campus.
The University Police Department is staffed by a team of veteran law enforcement officers who are trained and prepared to respond to campus emergencies and prevent on-campus crime.
Facilities and Safety Services maintains our stunning buildings and surroundings inside and out, supports events on campus, facilitates construction projects, and maintains environmental health and safety.
Technology Services provides essential technology services to the Florida Poly community including training, service requests, and technical support.
Phoenixes can rest easy knowing they are safe and secure thanks to the services in the Campus Control Center.