Parking Permits & Fees
Permission to park is granted equally and regulated by an ordinance adopted by the Florida Polytechnic University Board of Trustees. All parking fees are set by the Board.
Parking Login – Single access for the following tasks:

Student, Faculty/Staff, Vendor Permits
Pay Citation(s)
Appeals
Visitors and Temporary Permits
| | |
| --- | --- |
| Visitor Day Permit: Self-serve kiosks in lots 1, 2, 3, and 8 | $5 |
| Visitor weekend permit | $15 |
Motorcycle Parking
Motorcycles are only allowed to park in designated student motorcycle parking spaces (lots 3, 4, 6, and 8) and faculty/staff motorcycle parking (lot 2).  Motorcycle parking spaces are restricted to motorcycles, mopeds and scooters.  Other vehicles parked in those signed designated spaces will receive a citation.
Shuttle Services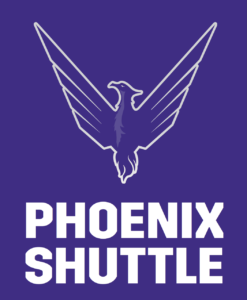 The Florida Poly shuttle is an easy and convenient service for students who live off-campus or students without transportation. The shuttle passes through select off-campus housing locations as well as the Plantation Square Publix shopping center. The real-time map also allows you to accurately gauge your schedule and arrival/departure time.
• Schedule**
• Real-time map
** Shuttle service does not run on University holidays, weekends, winter break, spring break, or summer break.
Parking Citations
For more Parking and Transportation questions, please refer to the Student Parking FAQ section found here.